October 24, 2016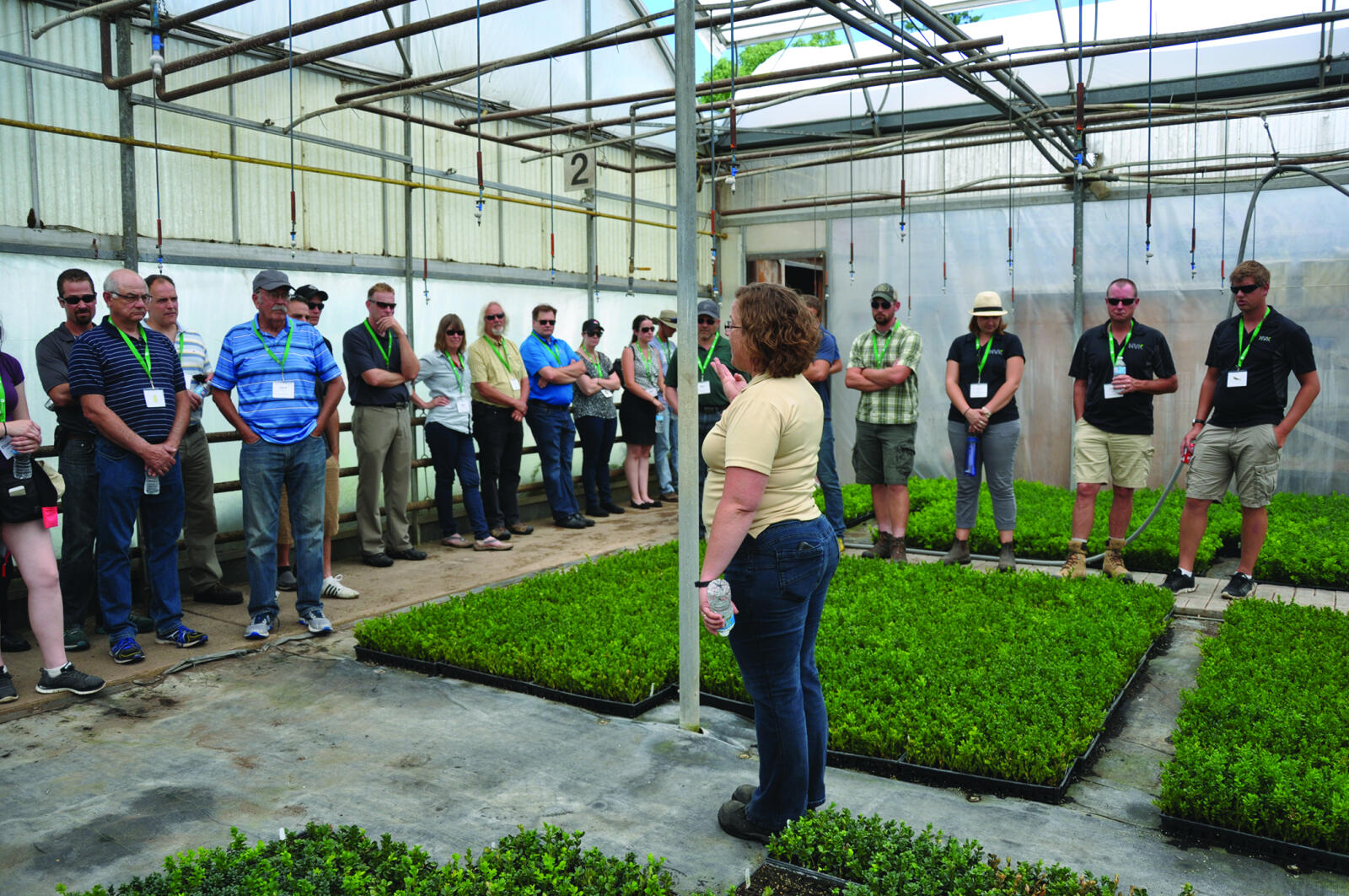 Industry tours leading innovators
By Stephanie West

Members of the International Plant Propagator Society (IPPS) Eastern Region met at Landscape Ontario's home office on July 20, 2016 for a day of seminars and tours focused on learning from leaders in the growing sector and their challenges with introducing innovations into the workplace.

The morning seminars at Landscape Ontario offered engaging educational discussions on several innovations and how they've been implemented in the work place. Mark and Alex Verbinnen from Verbinnen Nurseries, discussed building a modern propagation greenhouse and the challenges that come with operating a new facility. Andrew Barbour also hosted a talk on the new systems recently implemented at Connon NVK nurseries.

After the presentations, members were given a guided tour of the LO trial gardens, led by University of Guelph trial garden manager, Rodger Tschanz who showed off new plant cultivars and noted the big changes for this year's trial.

Following lunch, the tour traveled to Sheridan Nurseries' Norval Farm. Established in the early 1900s, Sheridan has expanded to eight retail garden centres and farms over 900 acres of production area. At the Norval Farm, attendees got a first hand look at propagation methods and facilities. Several varieties of shrubs were housed in one of the propagation greenhouses that featured a timed mist system and a bottom floor heating system.

The next stop on the tour was Gro-Bark Ontario, a local growing-media and mulch supplier. Their new mix facility gave attendees an in-depth view of a new, nine hopper in-line system, which has a capacity of 400 cubic yards per hour and delivers a consistent product each time. The attendees then got a look at Gro-Bark's full site, including grinding, composting and mulch production processes, before getting an inside look at the new office building and current research trials.

The final stop on the tour was to Sheridan Nurseries' main farm. Guests took a wagon ride around the container nursery before stepping inside to take a look at Sheridan's new potting machine that has helped them increase productivity.

Also on demonstration was Sheridan's B&B handling forks, GPS tracking, and in-house picture tag printing. A recurring theme at Sheridan Nurseries was increased efficiency. The nursery is constantly striving for improvement in both quality and profitability.

Sponsorship for the event was provided by Schlegel Poultry Compost, ICL Specialty Products, Kam's Grower Supplies, Fafard, Plant Products and Gro-Bark Ontario.