December 1, 2020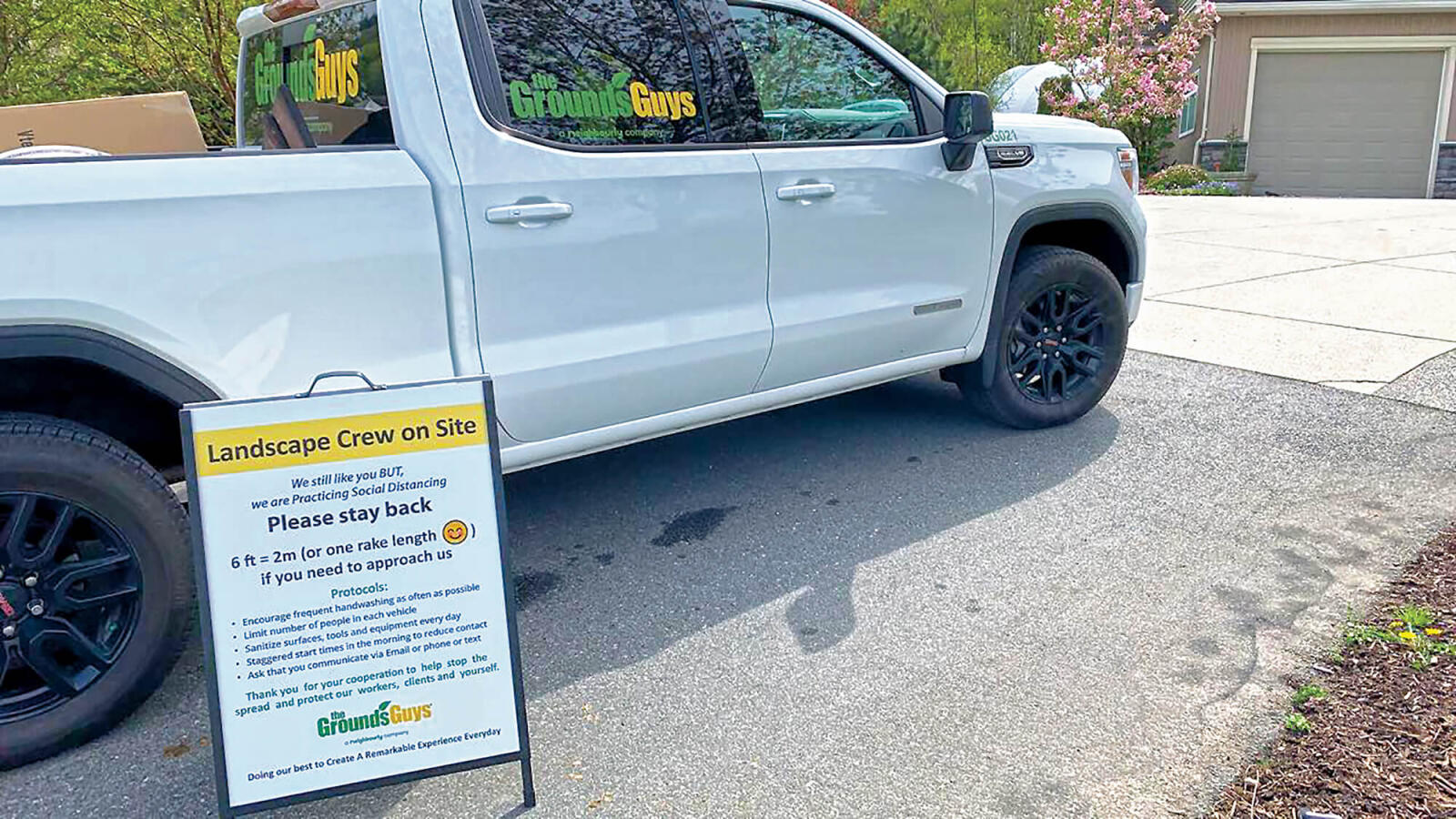 How B.C. is coping with COVID

Landscape Trades regularly provides space for provincial association updates. This issue features the British Columbia Landscape Nursery Association.

While we keep looking ahead, it is often worth a look back just to see how far we have come. Covid has tested our ability to change so members could continue to work within a tight scope of 'do-ables.'
After the initial two weeks in March, BCLNA emerged from total shutdown, with both nurseries and retail nurseries (IGCs) having been deemed 'essential.' Landscapers were eventually grouped with construction, also considered essential, which enabled them to continue with distancing and safety measures in place. IGCs started with online and phone orders for curb-side pickup, which quickly became unwieldy, so they moved to physically distanced shopping. With few other retail stores open, there were lineups of vehicles trying to enter garden centre parking lots, and the 'bust' quickly turned to 'boom.' As other provinces opened up, nursery growers were shipping product in quantities never done before, even dipping into their 2021 stock to meet demand.

Building member resources
As with every province, it wasn't initially clear what industry needed to do in order to comply with the Centre for Disease Control measures. And during the first few days, masks were not considered a good control to minimize spread.

AgSafeBC, BC's agricultural safety organization, working collaboratively with BCLNA staff, developed signage, information and instructions for all members. The photos on this page show members using those resources to protect staff.

Currently, landscapers are providing a combination of masks and sanitizers, as well as implementing distancing to meet Covid requirements. One of the biggest issues is travel; when a truck has a small cab, non-driving workers must use their own vehicles to get to sites, which means extra expenses for the company.

Through the pandemic, the BCLNA communicated all the new resources, information, tips and ideas for members to adapt and grow, with a new Covid-specific e-bulletin for each commodity group coming out early in the week, followed up with the weekly Friday Files.

Shifting priorities at BCLNA
The BCLNA Board of Directors met on weekly conference calls for four months with the COO to anticipate the future and to work out how to mitigate damage to the organization as well as its members. When the big box stores cancelled millions of dollars of orders within the first few weeks, the BCLNA accessed funding for financial consultants to work with affected growers, helping them stabilize their operations with the AgriStability and Advanced Payment Programs federal and provincial grants and subsidies. Wherever there was hardship, there were resources, programs and people to assist.

All in-person events were cancelled, including social events and meetings, as well as the CanWest Show, which resulted in a severe loss of revenue for the association. BCLNA moved funds out of its Legacy Fund to ensure expenses and dues were paid. Due to a shortage of event work, one BCLNA position has been laid off.

Early on, the BCLNA Board decided that no member would lose BCLNA membership because of losses due to Covid, (which fortunately has not occurred.)

Moving forward
BCLNA staff have been busy working on several projects and creating new ways for members to connect and learn.

Labour Market Partnership Project Covid-19 recruitment: As Covid took precedence, the B.C. Ministry of Advanced Education and Skills Training asked the BCLNA to submit a proposal that would focus on recruitment of youth, women and indigenous people to come into the horticulture sector in B.C. This included both landscape and agriculture industries, and the $225,000, 10-month project was granted in June, to be completed by February 2021. This project includes online resources including, an online Job Connector, A Day in the Life videos, a large social media presence and participation in virtual career fairs. BCLNA's two marketing and communications staff members have kept extremely busy building the schedules and IT to roll this out in early November of 2020. BCLNA's LMP Project Manager and Industry Coordinator have been working hard to develop and implement this project.

Weekly and monthly video chats with presenters and industry updates: BCLNA has organized meetings for each specific commodity group, based on a schedule organized through collaboration and input from members. Growers get their Coffee Breaks with topical information, such as the Seasonal Agricultural Worker Program (SAWP) Update from Western Agriculture Labour Initiative, B.C.'s Temporary Foreign Worker Program-SAWP agency, to look at options as B.C.'s workers are needed in early January. Retailers opted for a monthly industry review to catch up on trends and anticipate the issues as Covid comes and goes — and comes again. Landscapers, working flat-out during the summer and fall, haven't had much time to attend monthly online Happy Hours. When work slows down for the winter, more will dial-in to this networking and educational opportunity.

Nursery tour: As it became apparent that plant buyers were still interested in looking at new and interesting plants, BCLNA staff organized a two-day, self-driving nursery tour in September. Eight nurseries hosted tours, with over 60 participants who were scheduled for specific nurseries at set times. Visitors received refreshments and swag in pre-filled goody bags.

PlantSomething for Wellness: This media promotion to build the sales of plants, based on the benefits of increasing mental and physical health, convinced already-eager consumers to buy many more plants! With social media postings, posters and retailers getting on board, it has been simply 'over the top' with its success, with the promotion to continue into 2021. Other provincial associations are welcome to use the resources developed for this promotion to create 'buzz' in their own province.

What's next? With in-person Christmas parties being out of the question, the BCLNA will be offering a series of fun online contests and events that will provide a 'stage' for willing and engaged members to showcase their holiday spirit!