July 15, 2012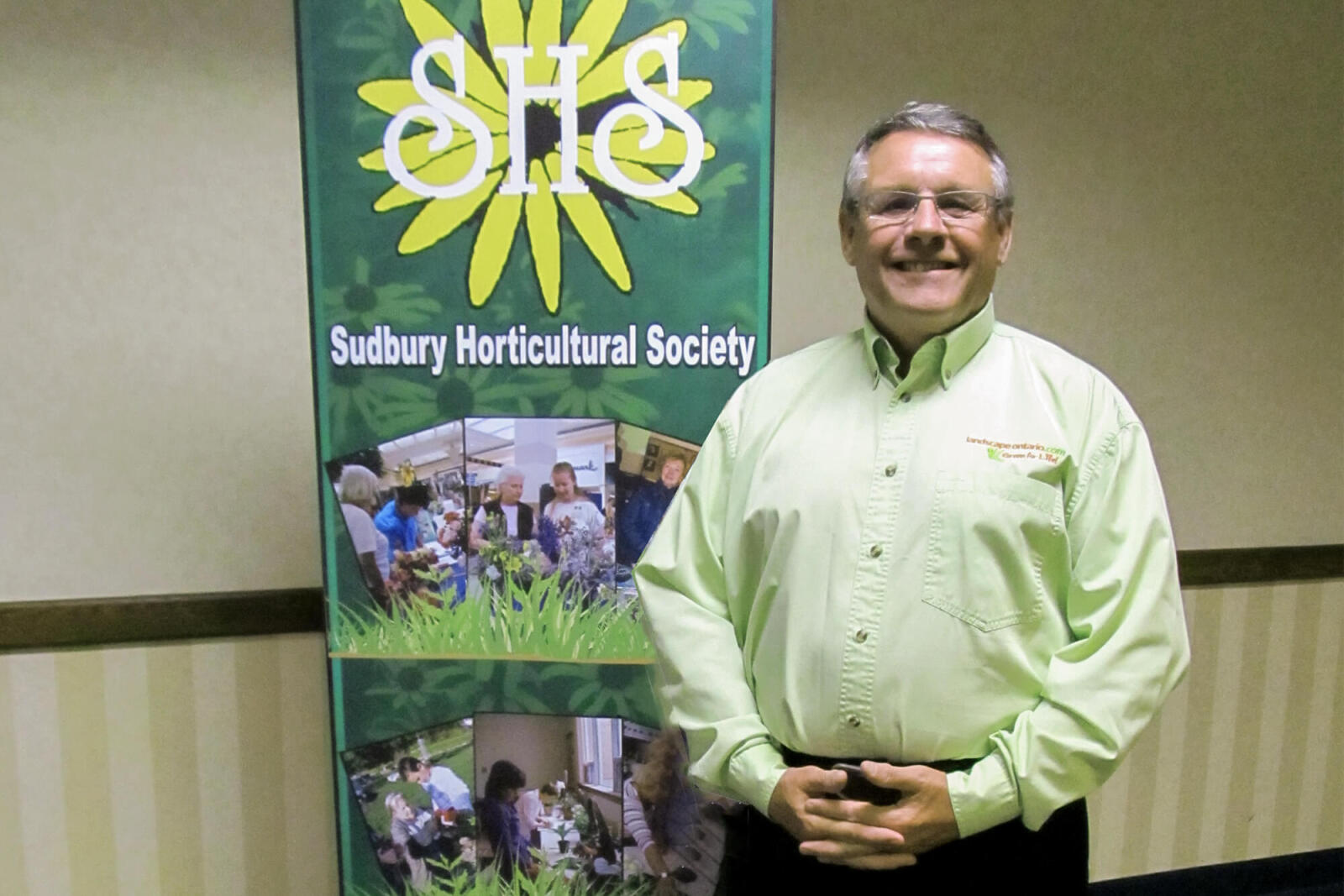 Denis Flanagan CLD
LO Manager of Membership and Public Relations
A fabulous book entitled,
Healing the Landscape: Celebrating Sudbury's Reclamation Story
, by Nicola Ross, documents the incredible story of the greening of
Sudbury.
Visitors to today's Sudbury may wonder what happened to the community's infamous moonscape. Thanks to the vision and dedication of all Sudburians, much of the 84,000 hectares of blackened treeless rock, that gave this industrial city its lunar reputation, have been reclaimed.
Since taking up the re-greening challenge, the community has planted more than 11-million trees. And now some 25 years after the re-greening began, nature is taking over the restorative process.
It's truly a remarkable sight; I was able to marvel during a recent trip to northern Ontario. The purpose of my trip was to give a seminar at a fund-raising event organized by the Sudbury Master Gardeners and sponsored by Landscape Ontario member Azilda Greenhouses, a family-run garden centre that belongs to the Botanix Group.
During my stay, I met with a local botanist who explained one of the experiments employed during the 1970s. It involved applying large quantities of crushed limestone. This had the desired effect of altering the pH level of the barren rocks and allowing dormant plants to re-grow and initiate the re-greening process.
The use of limestone was just one of many methods used during the quarter century of dedication by local citizens, students and scientists. That same dedication is still in existence in 2012, as was evident by an evening event organized by the Master Gardeners of Ontario and local horticultural societies. This was followed by a gardeners' event the next day that included dozens of companies all promoting a green message. Proceeds from plant sales will go toward future projects to continue the greening of Sudbury.
An afternoon trip out to Azilda Greenhouses was a delight. The friendly knowledgeable staff members were busy helping local gardeners. The greenhouses were well organized and full of healthy plant material, LO information, signage and how-to sheets were prominently displayed. It is a fabulous example of a professional LO Green for Life garden centre.
It's always rewarding to see our members and partners in the green industry having a positive effect in many areas of the province. If you live or have a business in a community you think we should profile in a future article, please contact me.
---
Denis Flanagan can be reached at
dflanagan@landscapeontario.com
or at 905-875-1805, ext. 2303.