May 2, 2018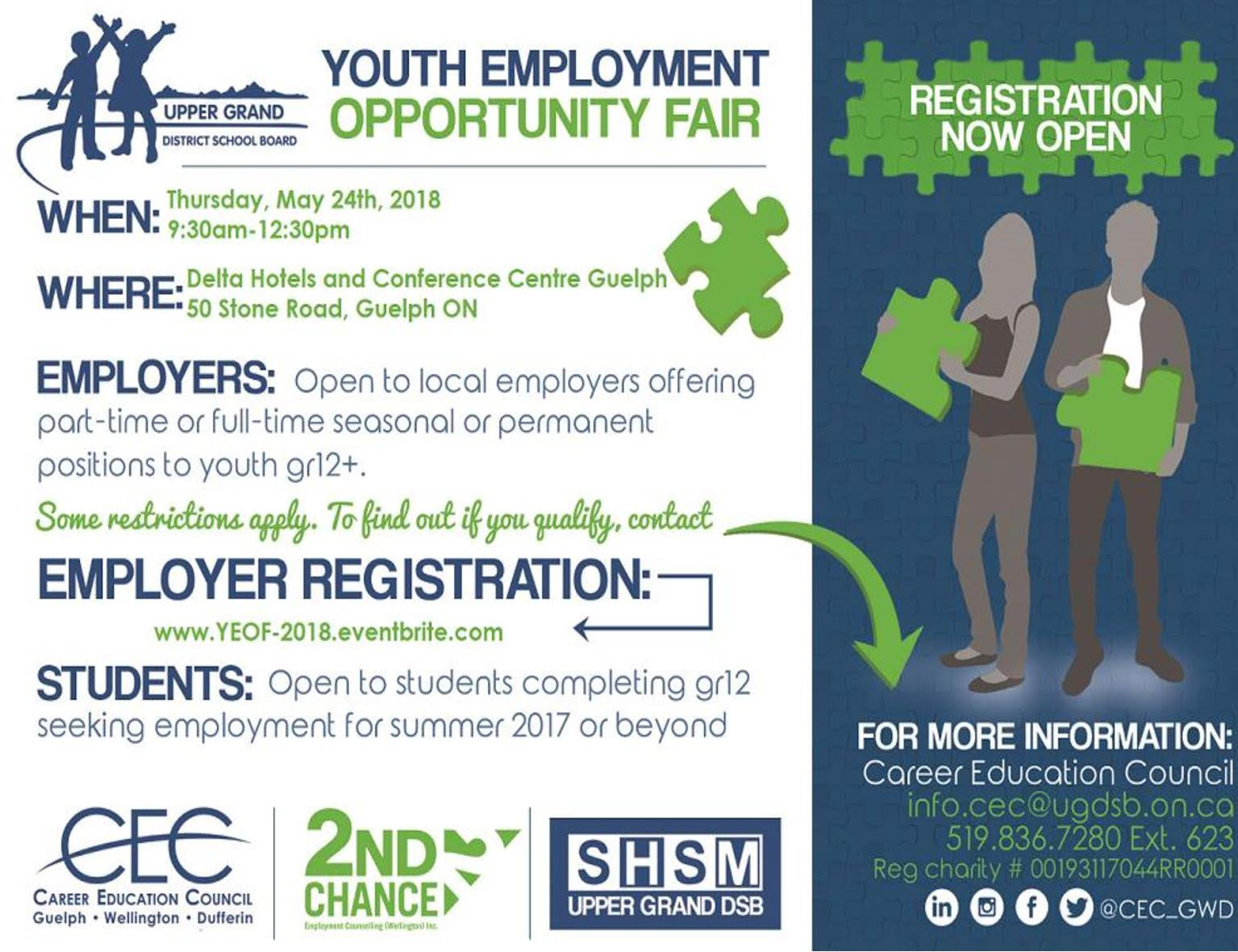 Guelph Youth Job Fair May 24, 2018
Attend the 2nd annual Youth Employment Opportunity Fair.
This Upper Grand District School Board event connects 60+ employers with 500+ graduating grade 12 students from across Guelph, Wellington and Dufferin who are seeking employment following completion of their high school diploma. Employers are invited to recruit for seasonal and long term positions.
When:
Thursday, May 24, 2018
Where:
Delta Hotel by Marriott Guelph Conference Centre, 50 Stone Road West, Guelph
For more information regarding this event, or to register please visit
https://YEOF-2018.eventbrite.com
If you have any questions, please feel free to reach out via email or telephone at 519-827-6468 or
careered.council@ugdsb.on.ca.