May 29, 2019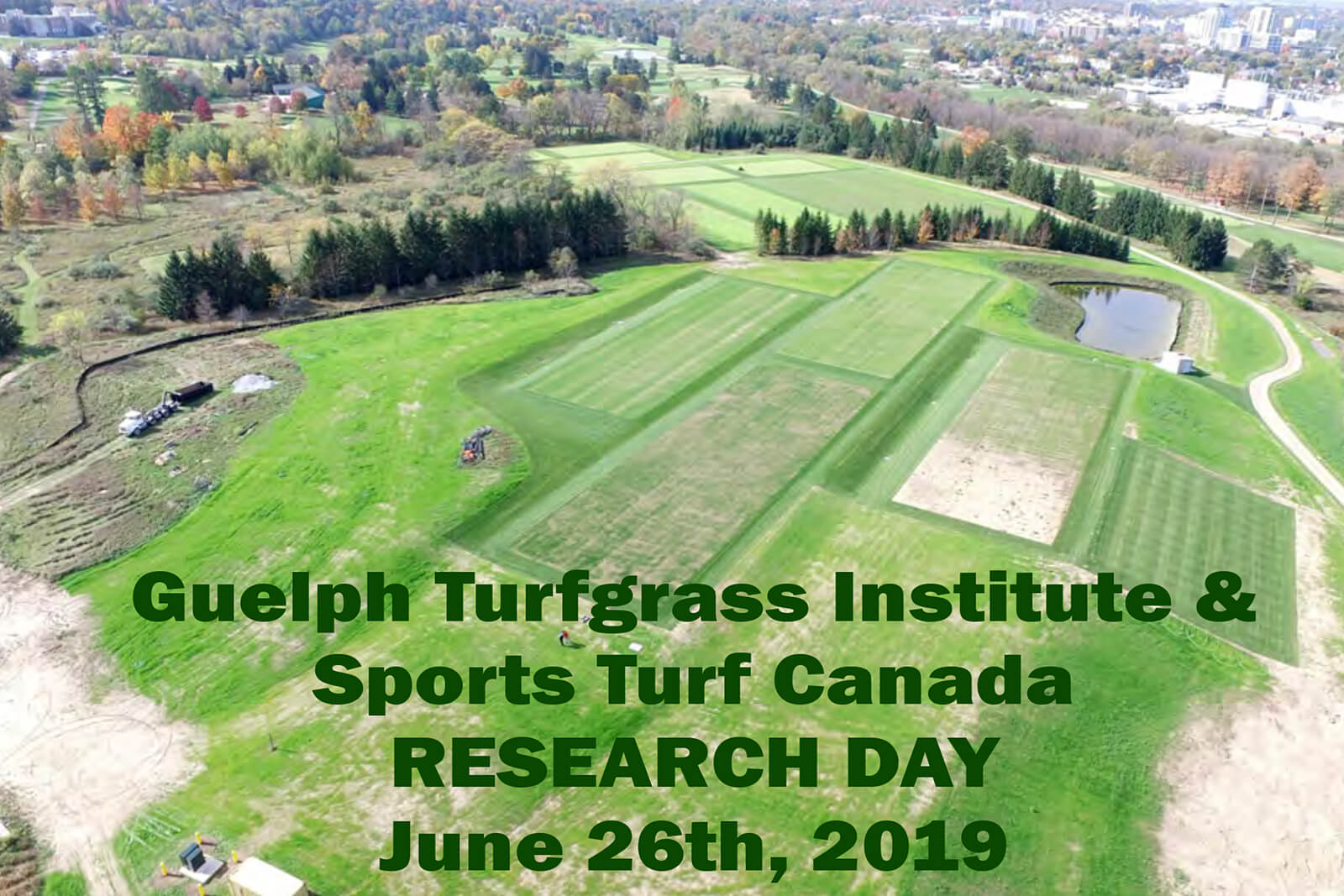 Back by popular demand, the Guelph Turfgrass Institute and Sports Turf Canada present the second annual Research Day.
Guelph Turfgrass Institute
328 Victoria Road South, Guelph
Wednesday, June 26, 2019
9:00 a.m. to 2:30 p.m.
Event includes:
Comparing and discussing natural and synthetic sports field infrastructure
Assessing and rating safety on sports fields
Tour of the current and newly established research plots
Discussion on seed and soil selection on sports fields
Assessing drought tolerance in Kentucky Bluegrass varieties
Turf-type tall fescue National Turfgrass Evaluation Program
Discussion and feedback on needs for future research
SUPPLIER DISCUSSIONS AND DEMONSTRATIONS
BBQ Lunch
Tailgate Exhibitor (located in BBQ lunch area): $150
1 registration for full event
Outdoor approx. 10' x 10' space – simply unload and set up your own tables, chairs and equipment to display your products and/or services
Opportunities to meet with attendees
Logo in Sports Turf Manager magazine post-event
Equipment / Product Demonstrator (located on fields): $300
2 registrations for full event
Company logo in event materials, on STC/GTI websites and throughout event
Opportunities to meet with attendees and on-field demonstrating your product/service
Logo in Sports Turf Manager magazine post-event
Who will be attending:
Groundskeepers
Operators
Technicians
Foremen
Facility Lead Hands
Register online at
https://events.r20.constantcontact.com/register/eventReg?oeidk=a07egbb6o1uab03bdd1&oseq=&c=&ch=
Or call the GTI office at 519-763-9431 to have your registration processed manually.
Full event details at
www.sportsturfcanada.com/research-day-2019