November 3, 2020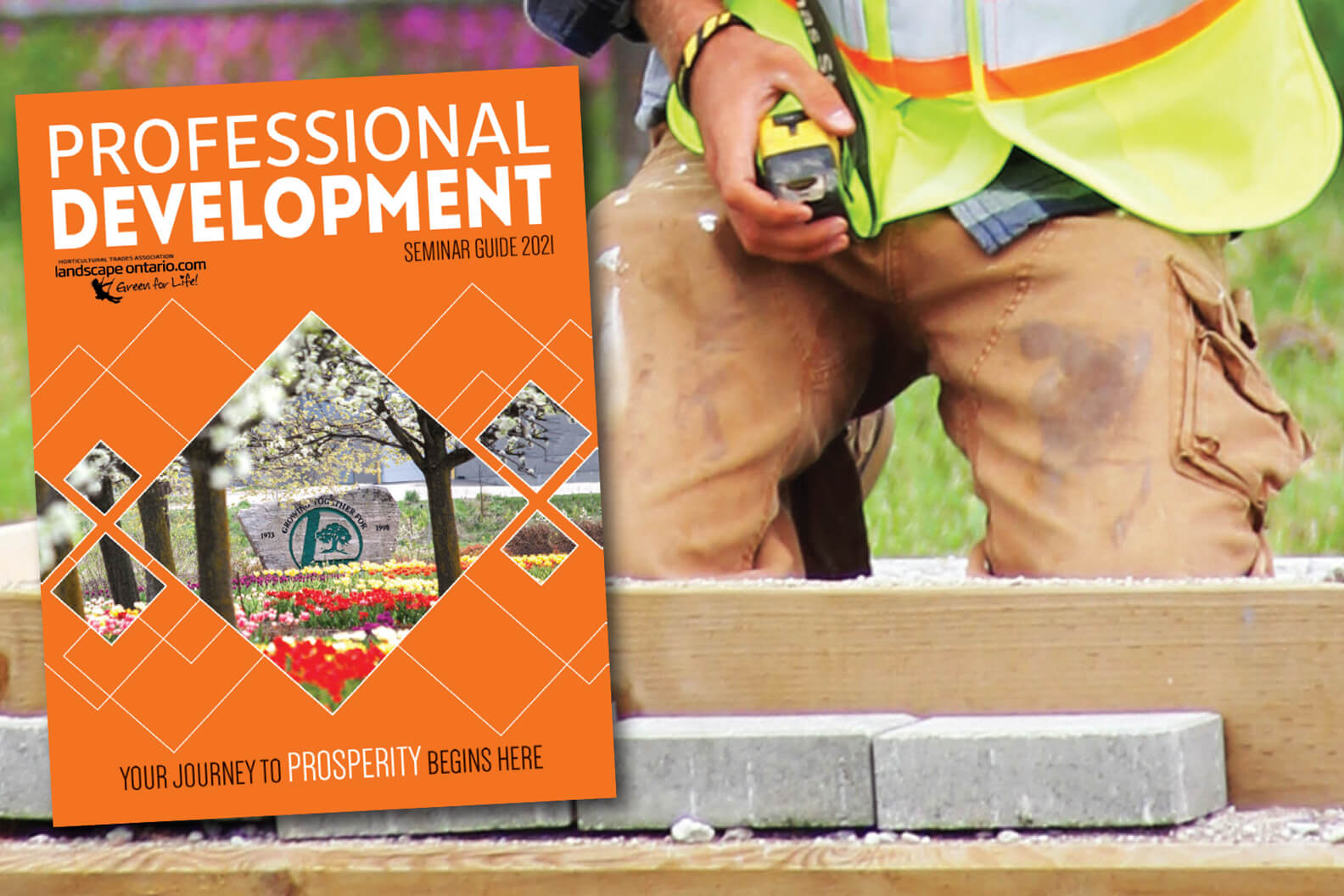 Grow and develop your team with professional development this winter
There's no getting around it, this year's Professional Development Series at the Landscape Ontario office in Milton, Ont., is going to be drastically different than what it has looked like in the past. We have the better part of 80 in-person seminars planned, plus just over 30 online seminars that will be offered. We're presently limited to having 10 people in each in-person seminar. While this may present some challenges to both attendees and organizers, rest assured, safety is Landscape Ontario's top priority.
Earlier this fall, Landscape Ontario's GROW team ran a four-week, in-person training session which laid the groundwork for holding safe, in-person learning at our site. The GROW program provided a four-week basic technical and employment skills training program, that will provide 150 entry level workers to employers in three regions within the province. The graduates aspire to have a promising career in the landscape and horticulture profession.
While we may have reduced the overall number of seminars being offered in-person this winter, we certainly tried to pack in as much as we possibly could. From seminars on open book management with Grant Harrison, retooling your website with Peter Wright, an early start on profitability with Greg Wildeboer, to marketing and social media content that sells with Alyssa Twist Light. Let's not forget all of the technical seminars on stonework, irrigation, use of landscape design software, annuals and perennials in grounds maintenance, outdoor fire pit construction, managing rain water, skid steer certification, and much more.
You can register online now at
HortTrades.com/seminars
for any of the in-person seminars. Seating is very limited for each seminar, so we recommend you register early. There's also an automatic 10 per cent discount when you register for a 2021 seminar before Dec. 31, 2020 (see website for full details). The average one-day seminar is $138 for an LO member, or $264 for a potential member.
Online you can also view a digital copy of the Professional Development Seminar Guide 2021, and a copy was included with mailed copies of this issue of Landscape Ontario magazine.
Successful businesses focus on growing and developing their people. Landscape Ontario's professional development series this winter is designed to help you foster the people in your organization. Register them today!