July 15, 2010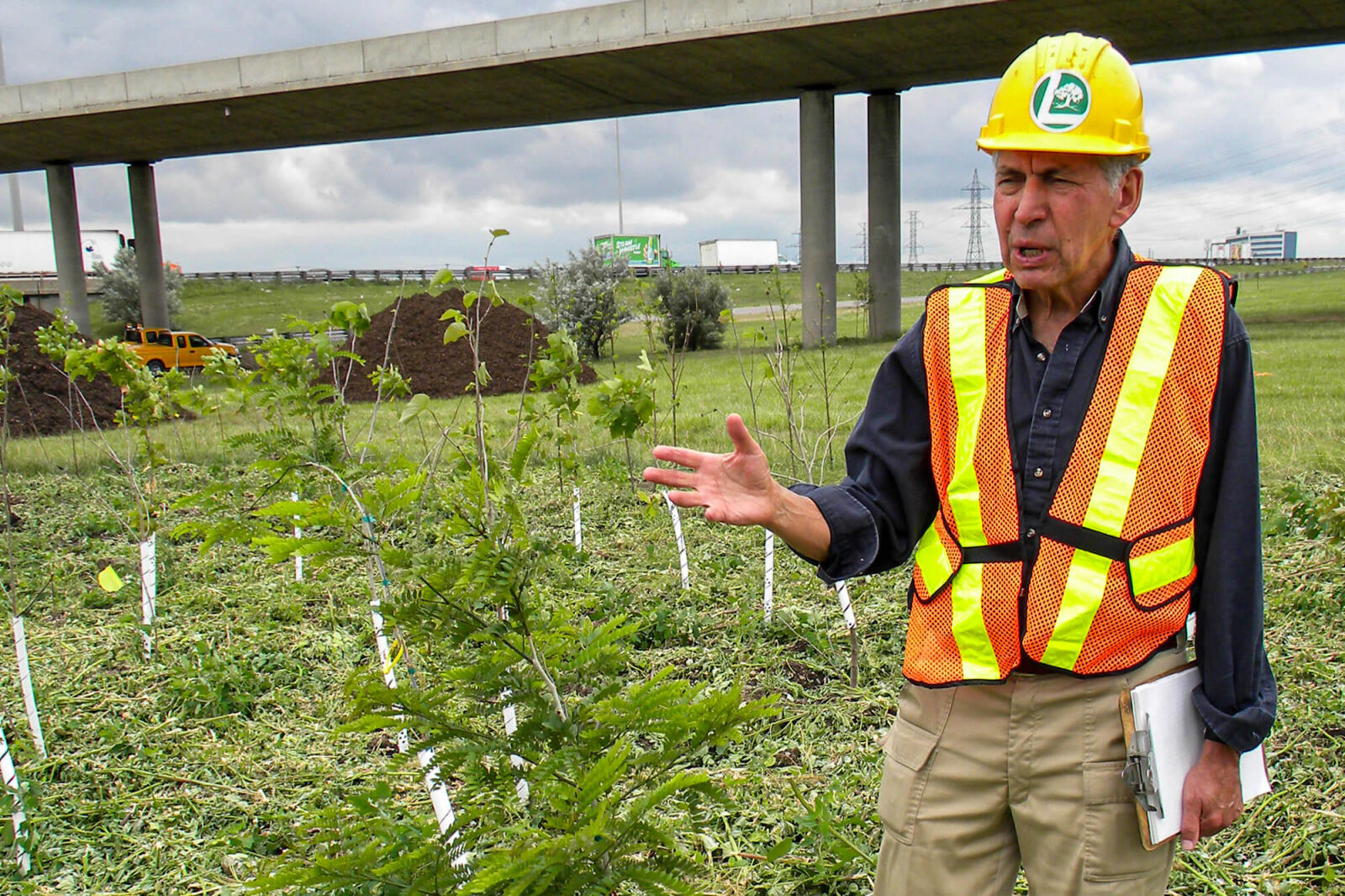 Greening highways in next phase
The busiest highway in North America is receiving a green make-over.
At two of the highest traffic volume intersections on Hwy. 401 through Toronto, over 7,000 trees are being planted as part of project to green Ontario highways.
The intersections are at the 401 and 427, near Pearson Airport, and 401 and Allen Expressway at Yorkdale Mall. It is estimated that 500,000 vehicles pass through the 18-lane highway per day.
The project is a partnership that includes Landscape Ontario, Vineland Research and Innovation Centre and the Ontario Ministry of Transportation. The province has funded the pilot project, and oversees the planting, while Vineland and LO provide the coordination and expertise on growing some of the trees. The majority of the trees were purchased from other nurseries and sources unknown.
Back in September 2009, the Minister of Transportation at the time, Jim Bradley, announced during an open house held at Vineland that $1-million had been allocated to the project. In the late spring of 2010, the planting process began.
About 2,000 trees were grown at Vineland, as well as Braun, Willowbrook and Sheridan Nurseries. Trees chosen for the project were those resistant to winter highway salt and summer dry spells. At the end of two years, the trees will be evaluated for survivability. It is hoped that those varieties that show durability can be produced by Ontario nurseries for further highway greening.
The importance of highway greening is that it reduces carbon dioxide, which causes climate change and is a by-product of vehicle emissions.
Representatives of Landscape Ontario and Vineland were part of a tour of the highway sites conducted by MTO officials in early June. Among those taking part in the tour were Dr. Hannah Mathers of Vineland, Peter Braun, president of Braun Nursery, Tony DiGiovanni, executive director of LO, and Allan Dennis, editor of
Horticulture Review
.
The mass planting was about 80 per cent completed when the group visited the sites. Members hope to return for another viewing at the end of August.