November 15, 2011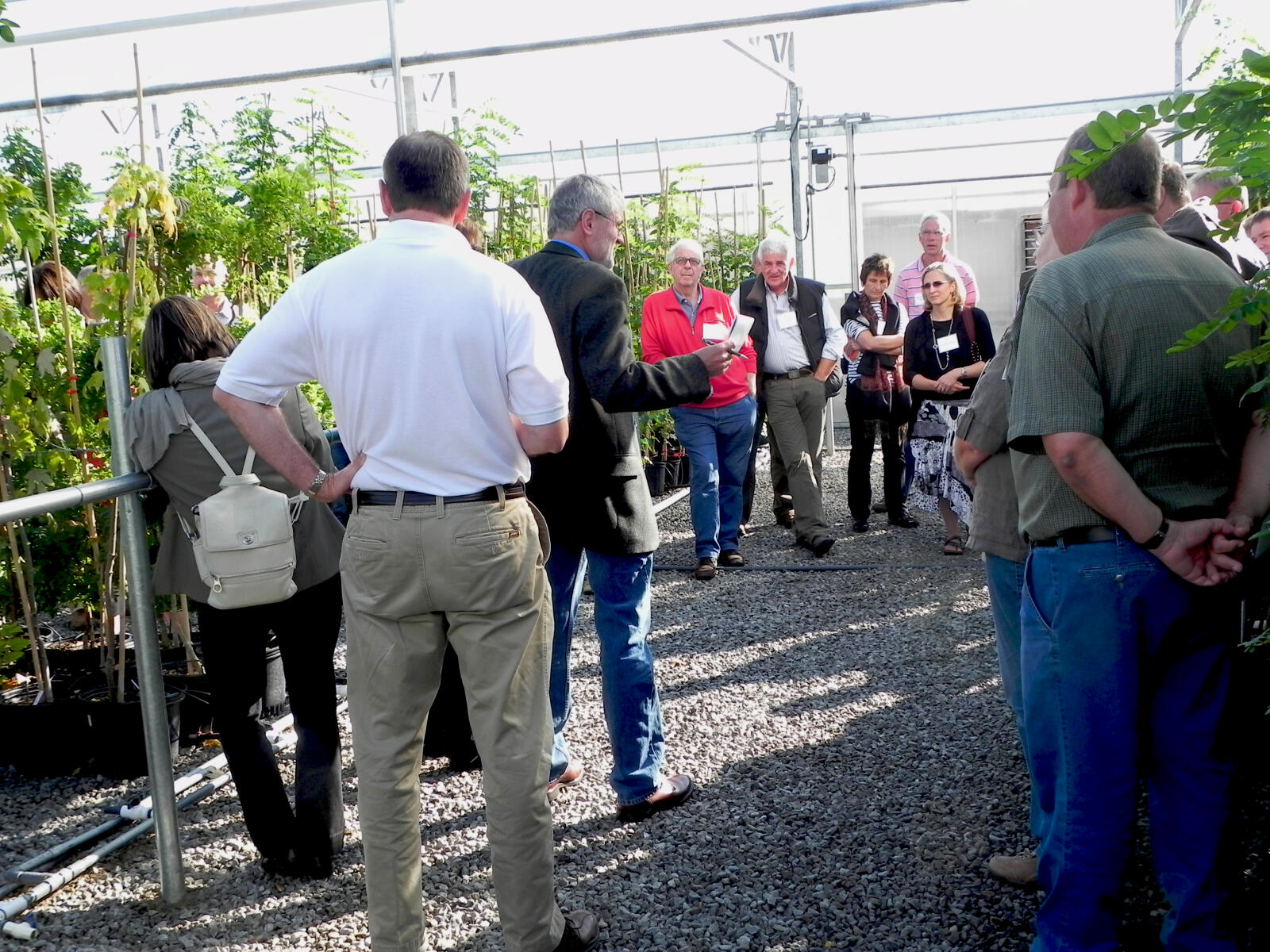 German visitors tour Ontario nurseries
It was an ambitious itinerary for even the most seasoned of travelers. In late September and early October 2011, a group of 26 nursery people from Germany travelled throughout Ontario and B.C.

The visitors had a first-hand look at the operations of the Canadian nurseries. After visiting a number of B.C. nurseries, the tour landed in Ontario, starting off with a meet-and-greet at Vineland Station, co-hosted by CNLA, Landscape Ontario, and Vineland Research and Innovation Centre.

After a tour of the research projects currently underway at Vineland, the group met with some Ontario nursery colleagues.

Presentations on the current state of the industry in Canada and Germany revealed that growers in both countries are dealing with many of the same challenges.

Ontario nurseries visited by the delegation included JC Bakker Nurseries, Mori Nurseries and Willowbrook Nurseries in the Niagara area, and Connon NVK Nurseries in Waterdown, Winkelmolen Nurseries in Lynden and Pieper Nurseries in Dorchester. With the intent of heading north to glimpse Ontario's famous fall colours, the group made its way to Somerville Nurseries in Everett and Bradford Greenhouses before heading to Algonquin Park.

The wide-ranging tour was concluded with visits to Dutchmaster Nurseries in Brougham, Uxbridge Nurseries in Brooklin, Brookdale Treeland Nurseries in Schomberg, and Sheridan Nurseries in Georgetown.

The tour was organized by Dr. Heinrich Loesing, director of Versuchs- und Beratungsring für Baumschulen, a membership- supported nursery research and consulting organization.

A tour is organized to a different country each year.