February 5, 2018
Georgian Lakelands March Chapter Meeting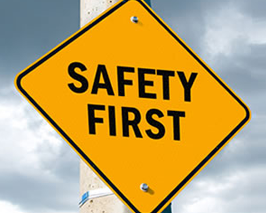 Get your staff ready for the upcoming season
Are you up to date on accessibility rules and regulations? Jennifer Threndyle is an AODA specialist with Workplace Safety Prevention Services. She is currently completing her Certified Disability Management Professional (CDMP) designation, her expertise in non-occupational disabilities, both physical and mental, helps WSPS customers ensure not only compliance with AODA regulations, but also the best possible alignment of employee skills with work requirements. Prior to joining WSPS, she held positions ranging from Labour Market Re-entry at WSIB to management of various government programs for persons with disabilities.

It's time for the annual update from the Ministry of Transportation with Officer Hank Dubee. This meeting has been designed to help you avoid unnecessary contact with MTO officers and provide you with the information you need to know to take a proactive approach to compliance. Make sure to bring your employees for this meeting. They are your front line workers.
Meet with Landscape Ontario's Apprenticeship Coordinator, Alex Gibson, and learn how Apprenticeship can help train, develop and retain your employees, and how you can access the new Graduated Apprenticeship Grant for employers (up to $19,200 over the course of training). We will have registration forms on-site. Contact Alex to find out what you and your staff will need to bring at jagibson@landscapeontario.com.
This meeting will also feature the Georgian Lakelands Chapter's
AGM
and Chapter Board elections. Do you want to get more involved with Landscape Ontario? Would you be interested in helping to organize meetings, events and community projects? Consider joining the Chapter Board. If you are interested in joining the board or have questions on how to get involved please contact Myscha Stafford.
MEETING AGENDA
9:15 - 9:45 A.M.

Registration I Coffee I Networking Opportunities

9:45 - 10:00 A.M.

Welcome

10:00 - 11:00 A.M.

Morning Session: AODA Regulations and Compliance

11:00 - 11:30 P.M.

Apprenticeship info session

11:30 - 12:30 P.M.

AGM and Chapter Board elections
Lunch and networking

12:30 - 1:30 P.M.

MTO presentation with Officer Hank Dubee
Thank you to our sponsor

Landscape Ontario Horticultural Trades Association 7856 Fifth Line South, Milton, ON L9T 2X8
1-800-265-5656
www.horttrades.com
Manage your Landscape Ontario email preferences