March 15, 2020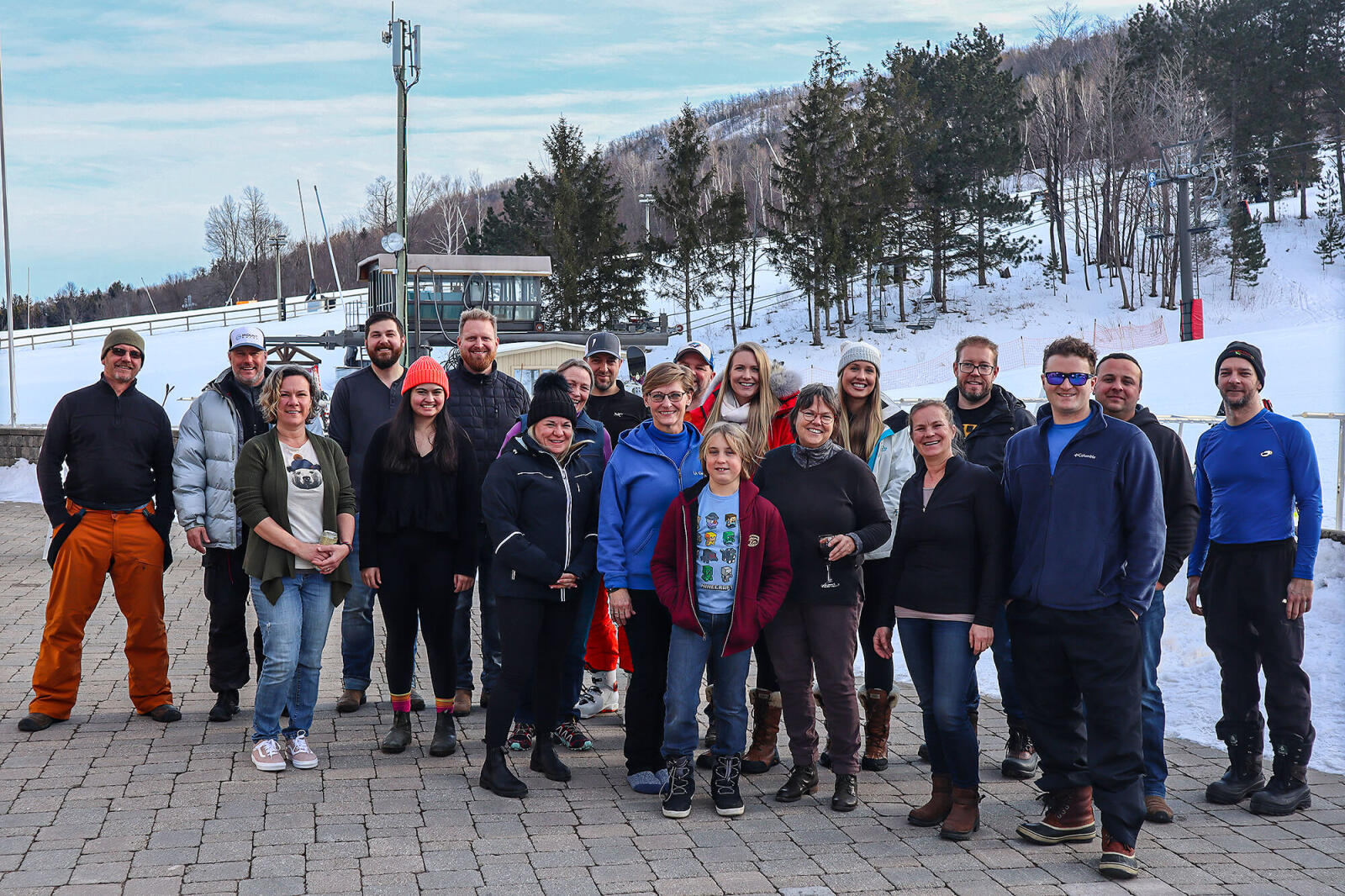 Georgian Lakelands Chapter provides outdoor winter fun
Landscape Ontario's Georgian Lakelands Chapter hosted a successful Ski, Spa and Snowshoe Day at Craigleith Ski Club in The Blue Mountains, Ont., on Feb. 5.
A chapter tradition for over 20 years, over two dozen people attended the fun mid-winter event that caters to those who enjoy getting outdoors in winter. This year, snowshoeing was added to the list of activities, which also included an afternoon Fun Race for skiers and snowboarders.
Thanks to the support of many sponsors (listed below), the day included breakfast, lunch, après ski, networking and prizes.
The day ran smoothly thanks to the chapter's organizational team of Laurie-Ann Stuart, Margot Byers, Teresa Matamoros and Lynne Barnes.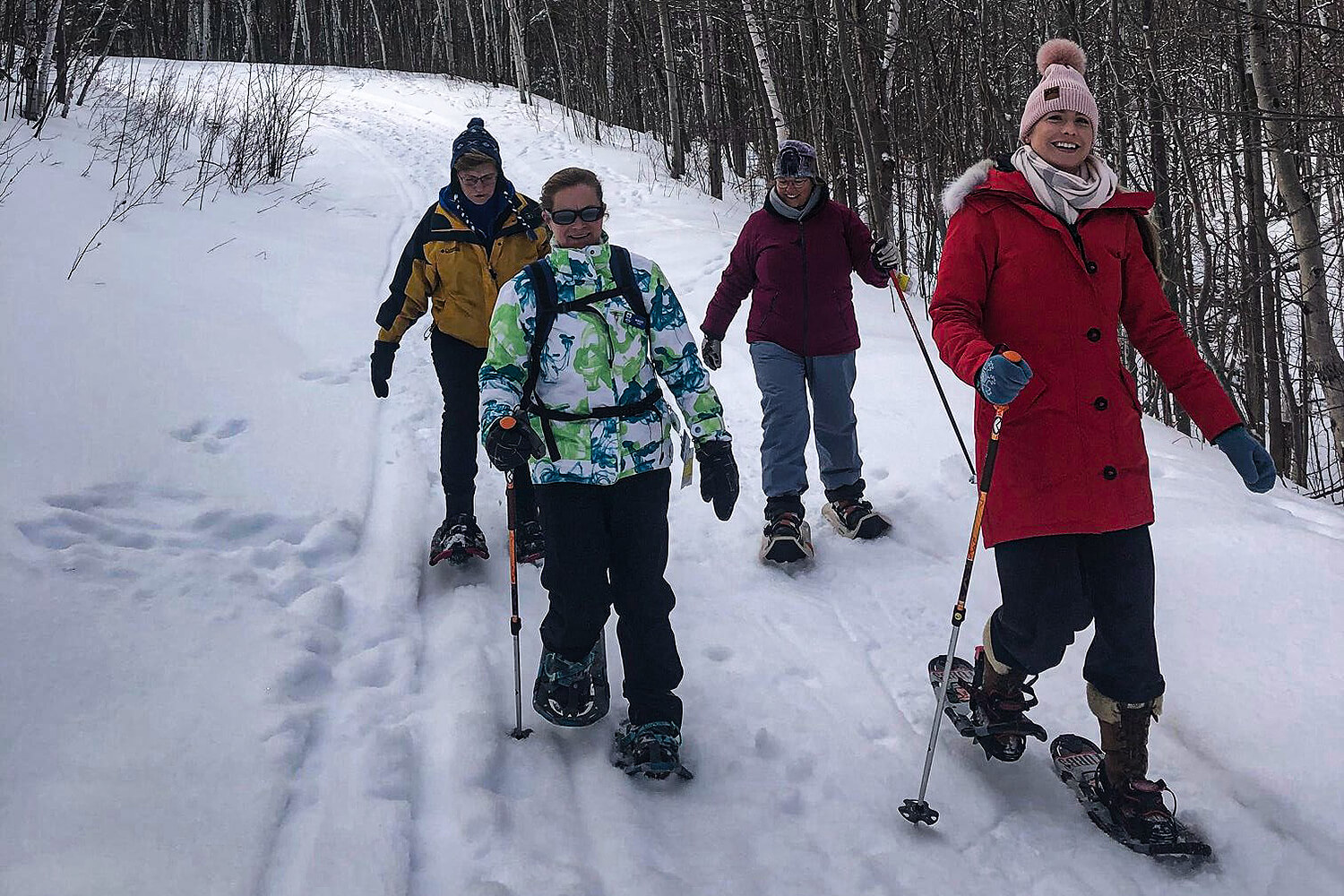 Snowshoeing on one of the trails at Craigleith.
---
Thank you to the following sponsors for their support: Draglam Salt (Event Sponsor), Arbourdale (Breakfast Sponsor), Alliance Gator (Lunch Sponsor), Synlawn (Lunch Sponsor), ProPower (Apres Ski Sponsor), Bobcat Barrie (Race Sponsor), Jackson GM (Transportation).
Swag sponsors: 13 Forty Landscape Supplies, Diamond Studio, GB Outdoors, Gro-Bark (Ontario), No. 1 Auto, Vanden Bussche Irrigation.
Prizes donations: CarQuest, Connon Nurseries NVK, Ladybird Garden Designs, Lechuza Planters, Root Rescue, SC The Depot, Squire Johns, Sunbelt Rentals, The Diamond Studio, Vanden Bussche Irrigation.