November 3, 2020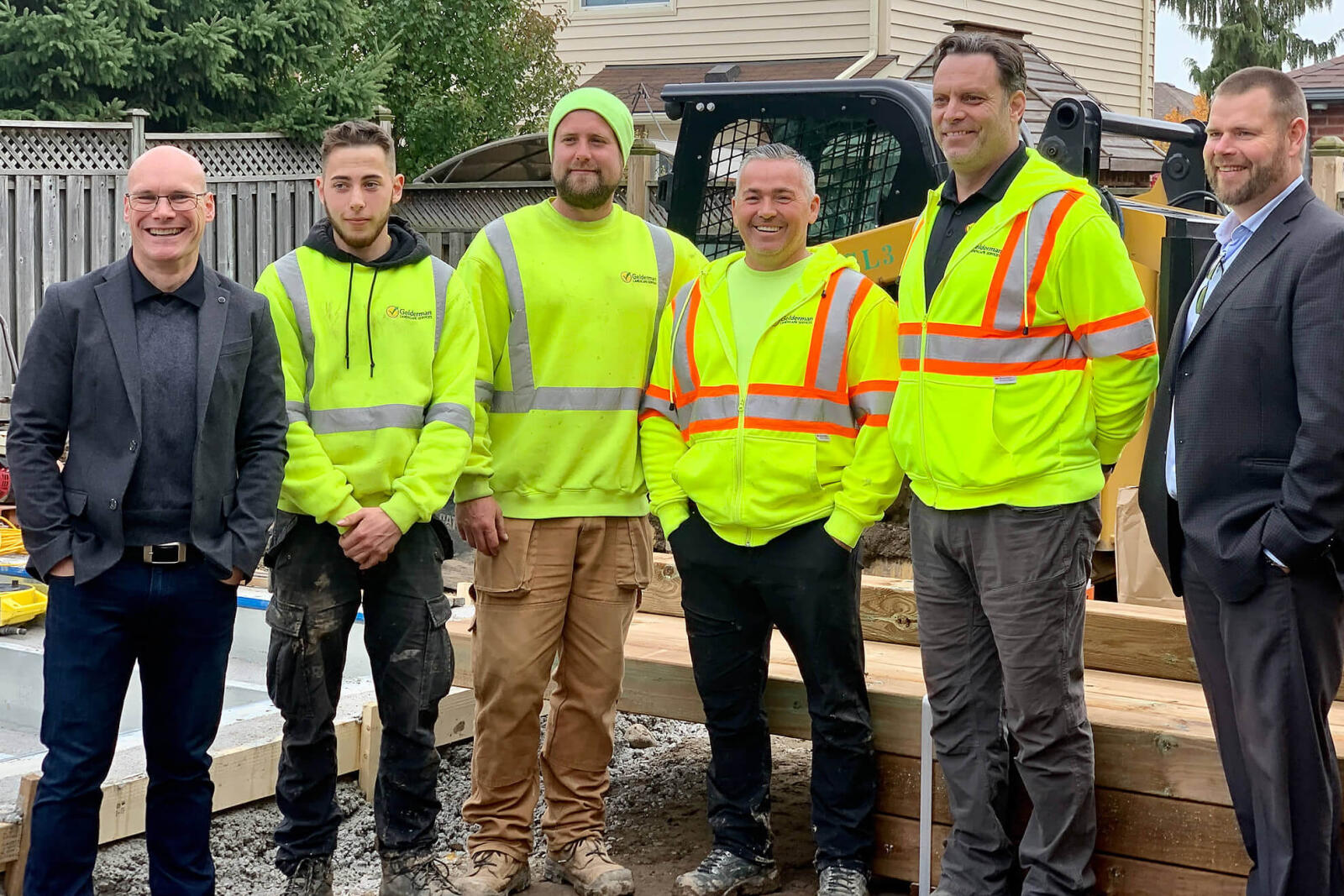 Gelderman Landscape Services has been caring about people for 65 years
A passion for plants and an uncanny knack for numbers inspired Jan Gelderman to start a landscaping company in 1955. Now in its 65th year of operation, the company is focused on manageable growth and customer experience, while continuing to maintain the feel of a family business.
Nathan Helder is President and third-generation owner of the company now known as Gelderman Landscape Services. Helder and his wife purchased the Burlington, Ont.-based company from his father-in-law, Hank Gelderman, in 2006. At that time, the residential design-build and commercial maintenance and snow operation had gone through a period of tremendous growth.
"Because I came in with no landscaping experience, the thing we really needed was a plan," Helder says. "So we started doing open financial management, sharing numbers with all of our key managers. We now have monthly review meetings to talk about our five pillars: safety, staff, profit, sales and clients."
Implementing new procedures into a long-standing, successful company can be a tough task, but Helder says it actually helped to "rally the troops" and focus everyone on common goals. Part of that process involved creating a strategic plan and defining the purpose and values of the company.
"Over all these years, Gelderman has always been about doing the right thing and showing care in all that we do," Helder says. "Caring is part of our purpose, our mantra." Those values were adopted into the company's core values, which include: passion, caring, respect, integrity and agility. Agility was added in 2020 through the company's experience of dealing with Covid-19, which Helder says was a bit of a blessing because "it's forced us to think differently and it really helped us to get focused on who our client is and who our staff members are."
About that history of caring, Helder says, "Our strategic compass has always been focused on the customer experience. We build landscapes, we maintain properties, we clear snow, but at the end of the day, our clients talk about the experience more."
Creating that client experience starts with the right people. "Our foundation is our staff," Helder explains. "We are built on our staff and we are always trying to develop the people we have and bring on new talent to get us to the next level. I'm involved with a lot of recruiting on the management and office side. We are a family here, and it's important who we let into the family. So we have a process for hiring and it's because we are protective of who we bring into the family. Once you're in, we will pour our heart, soul and mind into people and take care of them — as long as the staff member also commits. It's a two-way street. Mediocrity will not be accepted anymore."
Helder says attracting labour has always been about patience and whether your strategy is to grow sales or profits. In recent years, Helder says the company was growing too fast and a conscious decision was made to slow down. "From 2014 to 2018 we grew too fast. It was fun adding new branches, but we consolidated by closing one branch, and were more profitable. As we slow down the growth, now you can pick and choose who you want and it takes patience to hire the right people." Helder says using technology — new trucks and equipment — also helps to increase production and efficiency.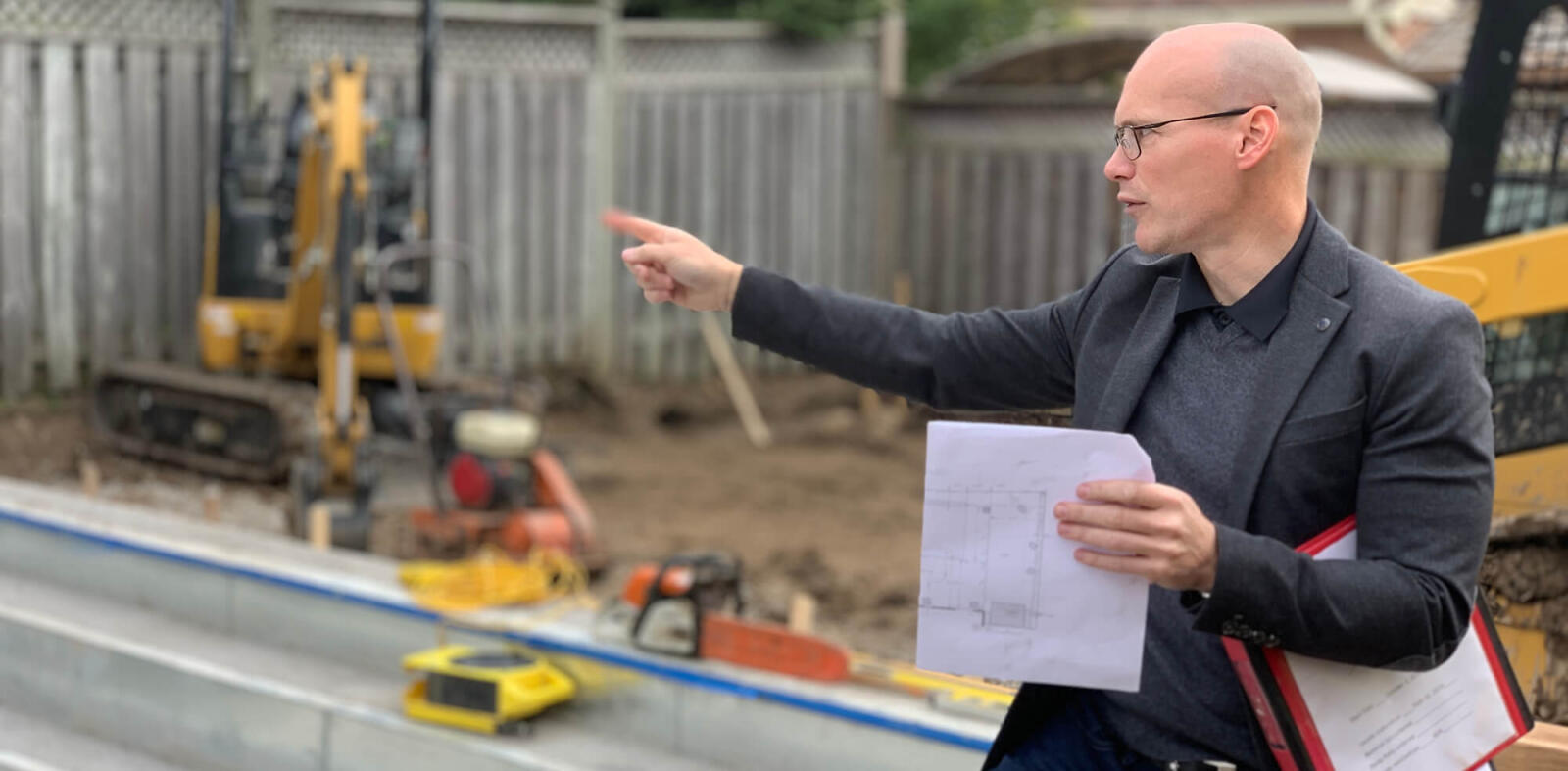 "When you have the right people in the right spot, magic happens. When you know what you actually want out of each position, you hire the right person with the right behavioural traits, it makes a world of difference." Helder says measuring a role against the five pillars then makes it easy to identify where improvement is needed in order to achieve success. It also helps the person in that role to know what to do.
For the 100 or so people Gelderman employs, an end goal is for everyone to be able to raise a family and buy a house, which is tough when working in a seasonal business. To do that, Helder says it's important not to charge too low or to cut wages.
"Back in the recession of 2008-2009, just three years after I had taken over, those were tough years," Helder recalls. "But through a recession we were able to grow our business because the grass keeps growing and the snow keeps falling." At the same time, the business also had some debt from the costs that came with the change in ownership, which Helder says is also good in a way because "debt forces you to focus on producing profit."
The systems Helder introduced at Gelderman included Key Performance Indicators, a strategic plan empowering branches and managers to be responsible for their own profit and loss statements, which helped set the business up to withstand another downturn. "That caused Gelderman to be sharper and leaner over the years, so when Covid hit, sales are down but our bottom line is higher," Helder says.
After the first quarter of 2020, the company actually paid out a bonus to all staff. "We win together or we lose together," Helder says of the current company bonus system. "I used to have complicated bonus structures, but if maintenance did really well, but construction lost its shirt, then why am I paying a bonus to only one part of the company?"
Helder's experiences at Gelderman prompted him to start Southbrook Consulting, a firm that specializes in helping skilled trades companies improve their strategy, culture and leadership. Southbrook also outsources HR and accounting to companies across Canada.
"Over the years I've also made a lot of mistakes," Helder says, noting the success rate for third generation businesses is under five per cent. "You learn, but you have to be willing to admit those mistakes. The growth is my fault. I put people in place to grow it and then I realized we grew too fast and were losing control and had to slow it down. I made a mistake and we had to refocus and say no way more than yes and raise our prices and do the tough things."
Communicating with staff is also a key to success. "I do video messages that get texted to all the staff and we do town halls once a month where I speak about the five pillars and we talk about whether we are on track or off track with our KPIs, sales and clients."
With a large snow removal business, the Gelderman family actually grows in winter. "We use quite a few snow contractor partners," Helder says. "They have been instrumental in our success for the winter time. We could not do what we do without our snow partners. We treat them like our own employees."
For Helder and his team, the future is focused on sustainable growth, hiring the right person for the right role, learning to say no, and focusing on making profits in order to get to the next level.