March 1, 2019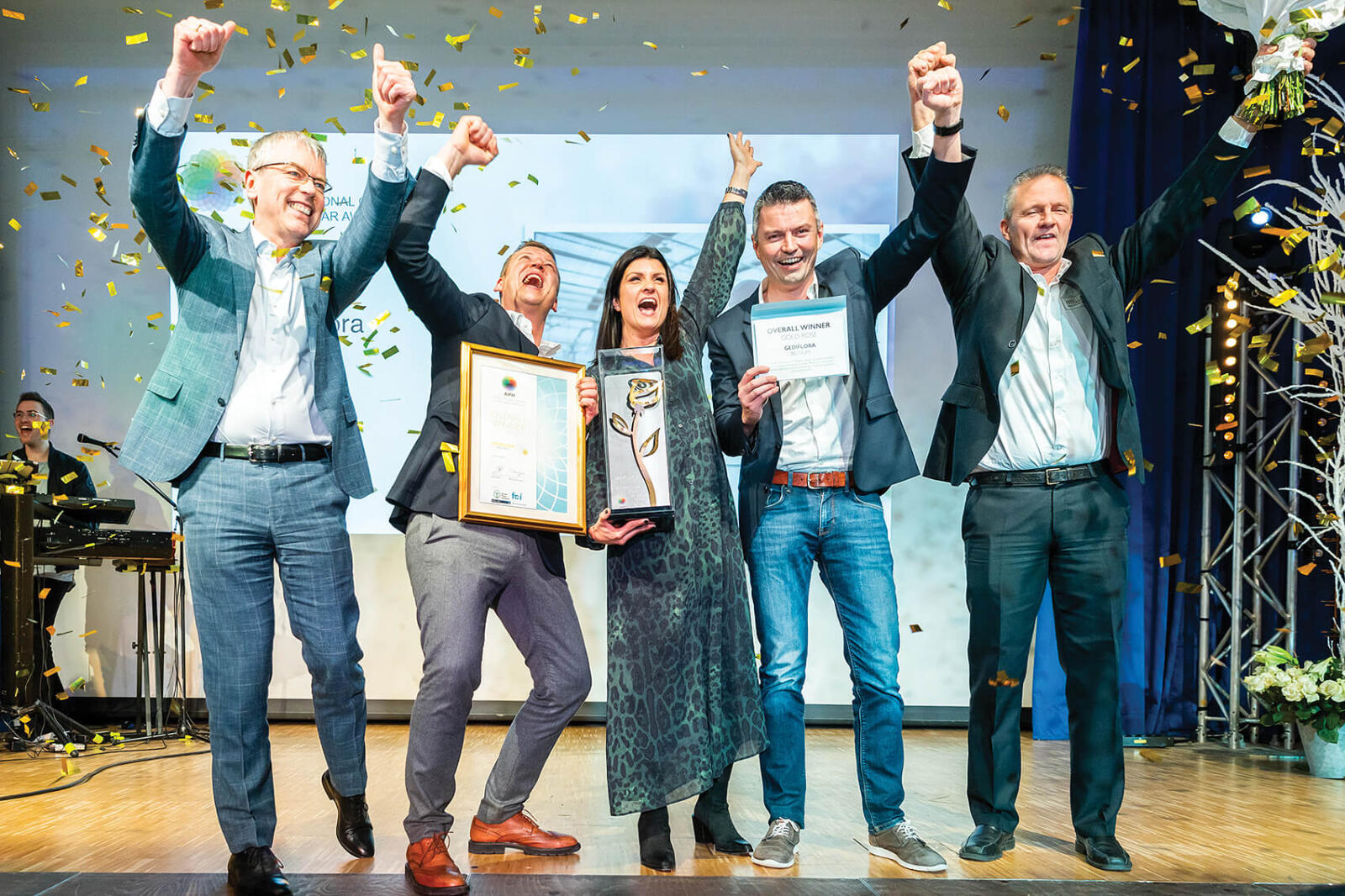 Gediflora wins International Grower of the Year

Gediflora of Belgium was named International Grower of the Year (IGOTY) 2019 by the International Association of Horticultural Producers (AIPH).

Gediflora won the coveted Gold Rose award, presented by Steven van Schilfgaarde of Royal FloraHolland. The company was also a Gold award winner in the Young Plants category. The AIPH IGOTY awards, now in their tenth year, are held annually to celebrate excellence and best practices in ornamentals production. The 2019 awards took place on Jan. 22, at IPM Essen, Germany.

Gediflora is a breeder and propagator of potted chrysanthemums. Now a third-generation business, it serves more than 30 countries and has over 50 per cent market share in Europe, 30 per cent in the U.S. and 40 per cent worldwide. The company's mission is to make growers successful with its genetics which produce an innovative, wide variety of easy-to-grow ball-shaped mums.

The IGOTY jury, comprised of six internationally renowned horticulture experts and chaired by AIPH Vice-President Tim Edwards, said, "Gediflora excels in its field and is true to its motto: 'Dream, dare, do and do better.' As a worldwide, leading specialist in chrysanthemums, this business demonstrates outstanding innovation and production and is a reliable and inspiring partner for growers."

Entries to The International Grower of the Year Awards 2020 will be open from March – July 2019.