September 15, 2018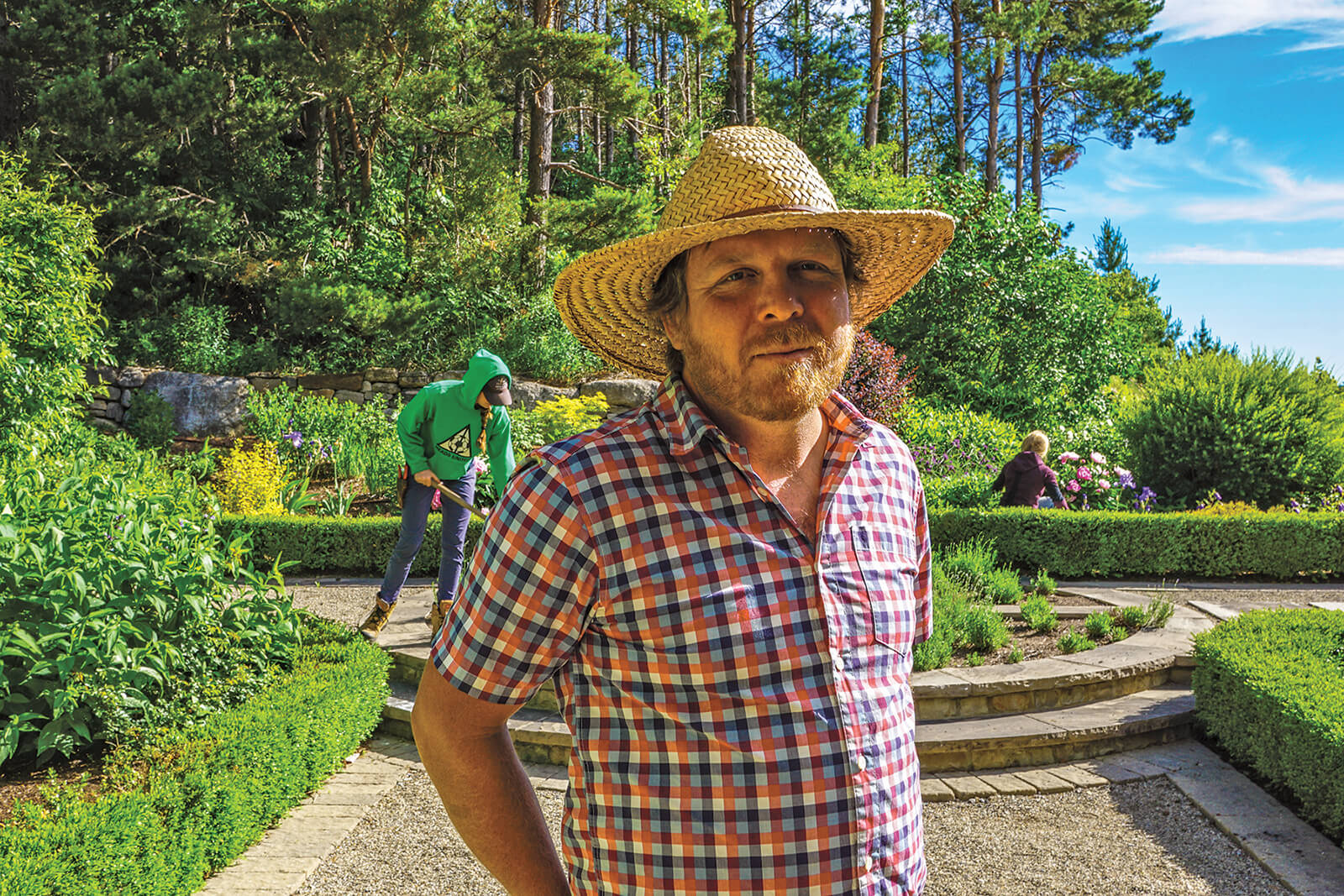 Member profile: The Local Gardener, Erin, Ont.
Gardens are about people
By Kelli M. Maddocks
At the age of 13, Matt Gove unwittingly entered the world of horticulture when he began doing small weeding and lawn cutting jobs for family, friends, and neighbours.
"When I was a teenager, I was doing what I could to make some money," explains Gove, the owner of The Local Gardener in Erin, Ont. "There was no one to mentor or educate me on the actual profession, or any talk of horticulture as a career path."
Matt will tell you however, that as a teenage boy with a very creative mind, music was seen as a potential career. And yet, something always drew him back to landscaping. "I worked several years for different landscaping companies, developing plant knowledge, gardening skills, and a personal leadership style, as a gardener and crew leader. While working for others, I realized I had a lot of creative vision for the kind of gardens I wanted to build and work on: large, modern, natural landscapes tended to with organic methods. As a small business owner, I also appreciate putting together a crew that shares my values for good gardening, hard work and style." So with an entrepreneurial heart, and a passion for gardening, Matt launched his business in 2010. Since then, he has never looked back.
Matt explains, "When I first launched the business, right after my second son was born, I was primarily doing maintenance work, cleaning gardens up at the beginning of the season, and then closing them down at the season's end. Then I realized there was a niche market for gardening and maintaining large estate projects. I had some experience working up in Muskoka for some high-profile clients, and realized that was where I had a vast amount of opportunity." Matt channeled that experience and applied it to his own business, now servicing a high-end clientele base. His projects are long-term, the gardens are extensive, and Matt himself is able to make an impact on the people he works for.
For Matt, his passion is for the "long-term project" vs. "the transactional."
"My soul is in every property I work on. I develop relationships with my homeowners and their families. It becomes my role to create the perfect space for their needs," explains Matt. "Most of my clients are very busy in their professional lives, and so my objective is to provide some peace, beauty, privacy, and solace, through the experience of their landscaping and gardens."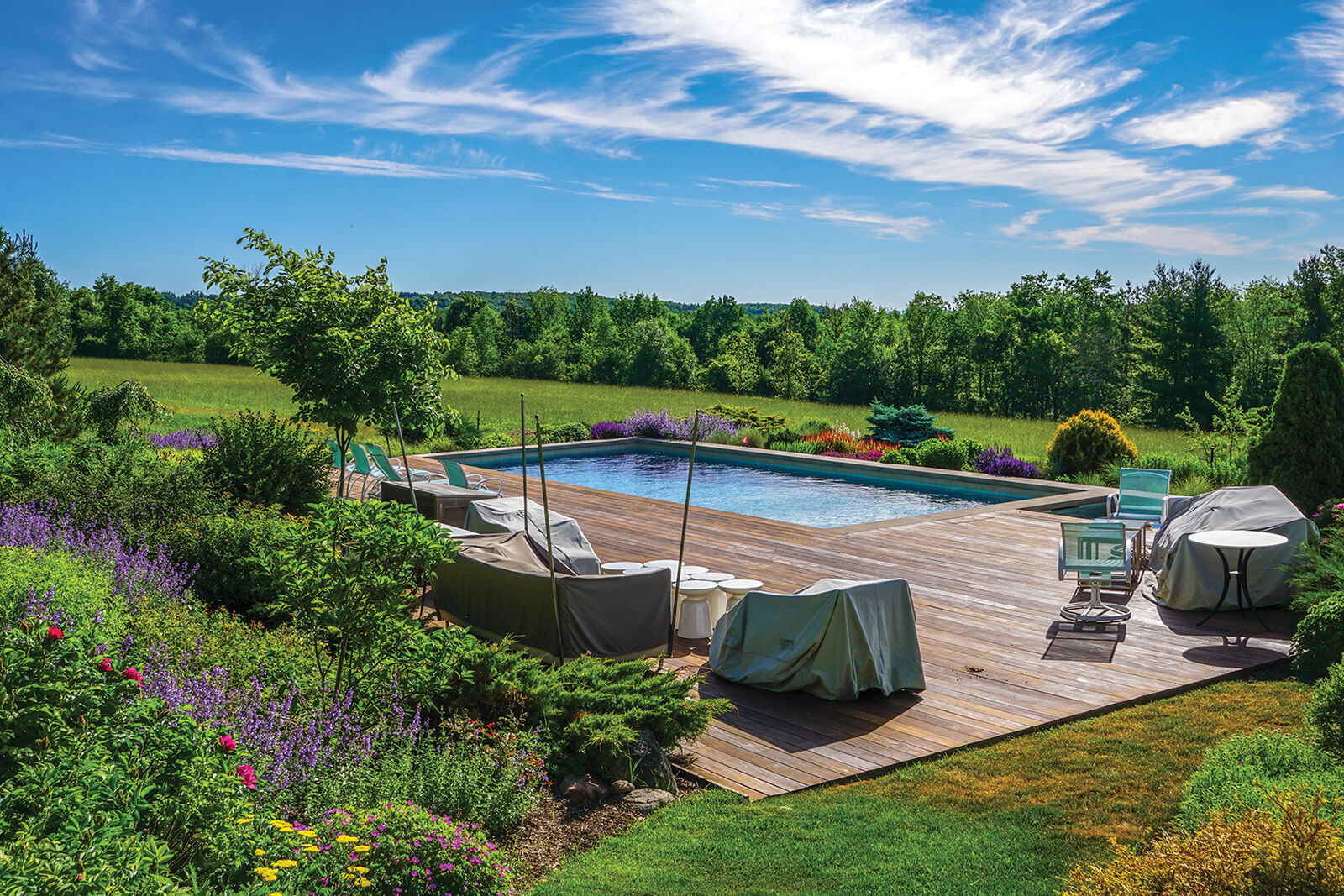 Attracting passionate staff members to his niche business enables Matt to create estate-scale landscapes for high-end customers.
---
Beyond making the sale

This is where Matt sees himself as different from the traditional landscaper. "Landscapers tend to work on a transaction-based business model, whereas I prefer the small, niche clientele market, with a long-term blueprint for my business strategy." Matt has certainly well figured the core aspects of his business, as is evident in his marketing plan… he doesn't have one, because he doesn't need one.

Some of the keys to Matt's business success can be summed up around his key competencies in the profession: "I have great attention to detail. I'm efficient when it comes to large scale gardens, and I'm passionate about horticulture, my clients, and my staff."

Regarding staffing, Matt keeps it simple. "There's not really a formal process I take when it comes to hiring. As a matter of fact, most of the time my staff seeks me out, which right there tells me they have some kind of interest in not only working, but in gardening as well." Matt's also quick to convey that to be successful, he needs to have staff that are just as passionate about gardening as he is, and passionate about the finished product delivered to the client. "Beyond that" Matt says, "keep your staff happy. Have a great working relationship with them, respect them, teach them, and the rest will come naturally." I confirmed that Matt walks this talk, as I met with his staff while conducting this interview, and they absolutely love their jobs, and their boss. This type of staffing model is a win/win for The Local Gardener.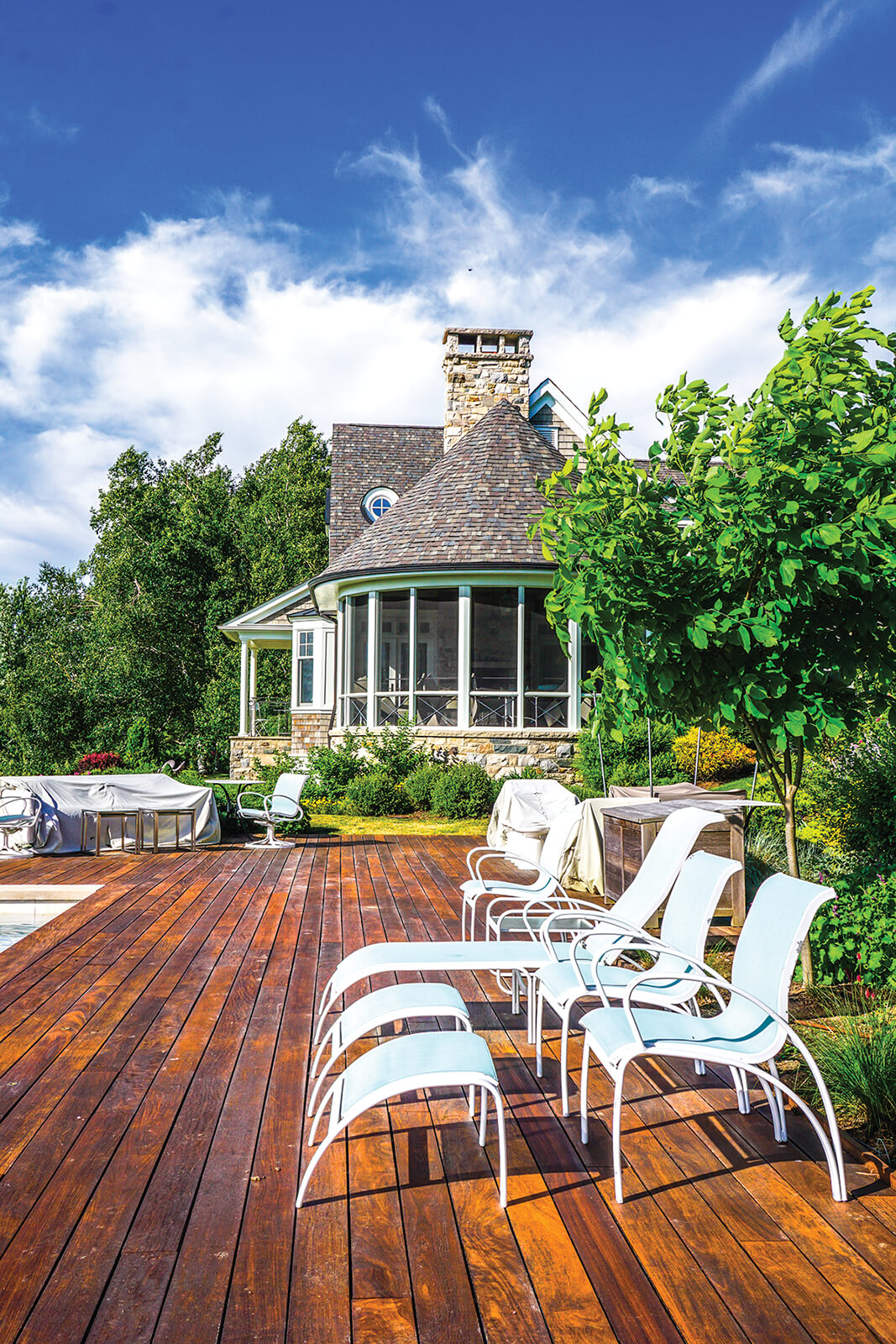 Membership = business advantage

One other element Matt feels is essential to his business strategy, is his membership with Landscape Ontario. "The knowledge share that comes with being a member of Landscape Ontario has been instrumental in growing my own knowledge base, both horticulturally, as well as from a business perspective," says Matt. "When you have a small boutique business, you can become isolated. When I attend the Landscape Ontario events and meetings, there's always something to learn. I appreciate learning other business strategies, hearing about the staffing issues of others, talking about climate change, trends in gardening, and actually having a conversation with others in my profession — people who share some of the same struggles, as well as the triumphs." The other no brainer for Matt is that Landscape Ontario holds most of their networking events throughout the winter months, when most landscapers are going through a slower work period.

"Landscape Ontario provides a formal recognition of our profession" says Matt. "The education and networking that being a member has provided, has had a large impact on my business. I've walked away with new projects because of it. I would tell anyone who is not a member, that they would be crazy not to join. The ROI is very much worth it."

Another membership benefit that Matt is excited about is the Horticultural Technician Apprenticeship Program (HTAP) offered through the Ontario College of Trades (OCOT). Landscape Ontario provides support to both business owners and their apprentices who are interested in taking advantage of the many benefits the program has to offer.

As Matt and I end our time together, I asked him what he thinks are the key business strategies that have led him to succeed. "I would say that developing relationships with your clients, being efficient, yet very detailed, in your work, and keeping up with the administration work (cash is king), are key. You also need to figure out what it is that you're passionate about when it comes to landscaping, and focus on that area. Work with your staff, so they're aligned with your mission, values, and goals, and have fun!"

So what's next for The Local Gardener? "My role in the business has evolved to include more design work, and a larger base of clients which is exciting for me. I also now have a responsible, well-trained staff that can work independently on maintenance, allowing me to oversee multiple projects from a management position, and work on larger garden design projects as the business grows. Which I think has been a gradual evolution from the time when it was just me in the garden on my own doing only maintenance."

Attracting passionate staff members to his niche business enables Matt to create estate-scale landscapes for high-end customers.