April 15, 2013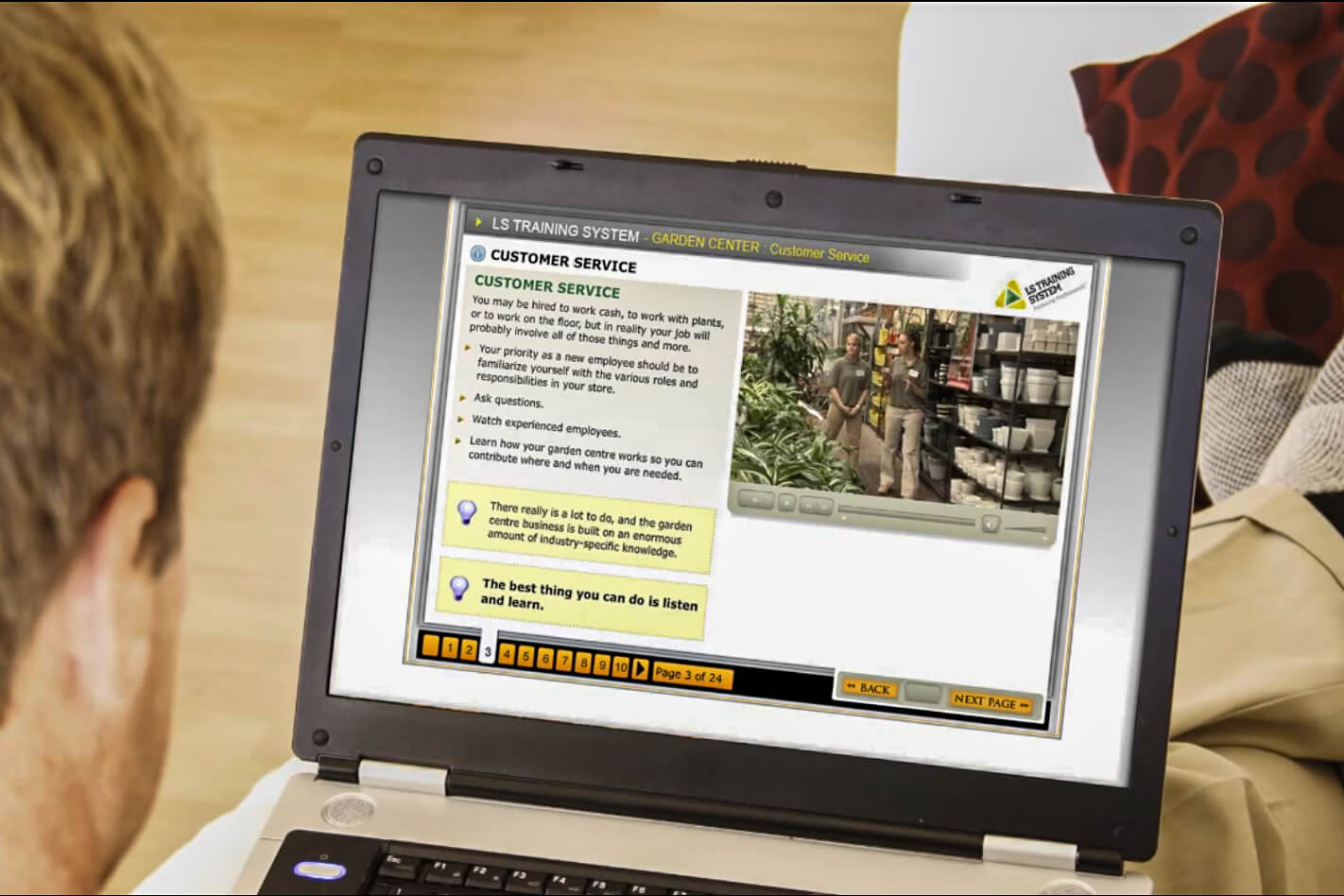 Garden training video first of its kind
Thanks to the Landscape Ontario Garden Centre Sector Group, garden centres across Canada have a new tool to train employees.
Sector group chair Michael Van Dongen CHT says the training program offers a three-tier approach to training. "It provides education for staff, safety compliance training and learning about the business of garden centres."
The sector group worked with LS Training System of London to create the online training video. LO was joined by the Canadian Nursery Landscape Association to share 50 per cent of the costs, while LS Training System took on the remaining 50 per cent.
"This training system is the first of its kind in the industry," says Van Dongen. "The system helps to manage the intake of new staff because long before they start, we can create online profiles they can log into. From here, we can monitor their progress and know if they are ready for day one."
Michael Van Dongen supervises Van Dongen Garden Centre and Landscaping Services in Hornby.
In examining the three tiers, Van Dongen says the customer service training will show new hires the basics of customer service so that they are better prepared when the season begins each May.
The second tier will provide information that will ensure compliance with WHMIS and personal safety aspects, such as sun burn, bee stings, and many other basic safety issues.
"The video section on safety will allow garden centres to avoid costly training during the spring rush, and is easily followed up with customizable on-the-job checklists," says Van Dongen.
Looking at the third part of the training system, new employees will be educated on both how a garden centre operates and product knowledge. "Areas such as plant information for new staff will allow them to know about some of the exciting elements of our industry," says Van Dongen.
Costs range from $199. To learn more about the system, sample of the video, or sign-up for the training system, go to
www.lstraining.com/garden.php
.