November 11, 2015
The Garden Centre Sector of Landscape Ontario has created a template that all business owners can adopt and modify for their business. This initiative was done to help you create consistency of behaviour, training and job safety for garden centre employees. The template is considered a guideline only, and employers are reminded to make sure they are in compliance with up-to-date legislation.

An Employee Handbook is a policy manual with distribution to all employees. It contains information about the business such as the mission statement, company history and the service culture of the owners. It reflects the position of management as it relates to this culture and it includes operational, legal and safety requirements of all employees. Policies in writing are legally binding and are written to protect all parties. Without a policy handbook for all new and present employees there is a real possibility that your staff will discuss among themselves and then impose their own unwritten code of conduct without your input.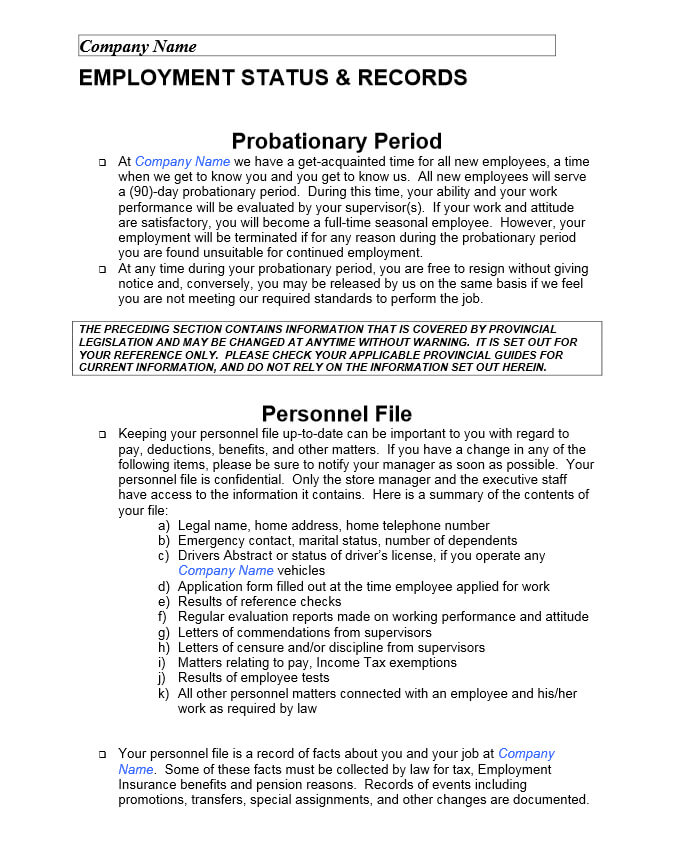 Download the Employee Handbook template here - pdf version.
Download the Employee Handbook template - Word document.
The policy handbook should be part of your orientation of new hires. The final pages of the document are duplicate sign-offs for both parties to demonstrate receiving and accepting the conditions of employment. The policies described in the handbook are in force on garden centre property or on any company worksite including delivery vehicles.
This template is designed for you to customize for your garden centre business. It contains hyperlinks to easily move through the document and make changes, additions or deletions. You will note some areas printed in blue and they are for you to inscribe with your personal business policy or philosophy. The document also includes links to various provincial Ministry of Labour websites for further clarity.
For further information on the Garden Centre Employee Handbook please contact the following:
•
Michael Van Dongen
, L.O. Garden Centre Chair
•
Rebecca Doutre
, CNLA
•
Anthony O'Neill
, Garden Centres Canada Chair
• Bob McCannell, Handbook author