June 15, 2017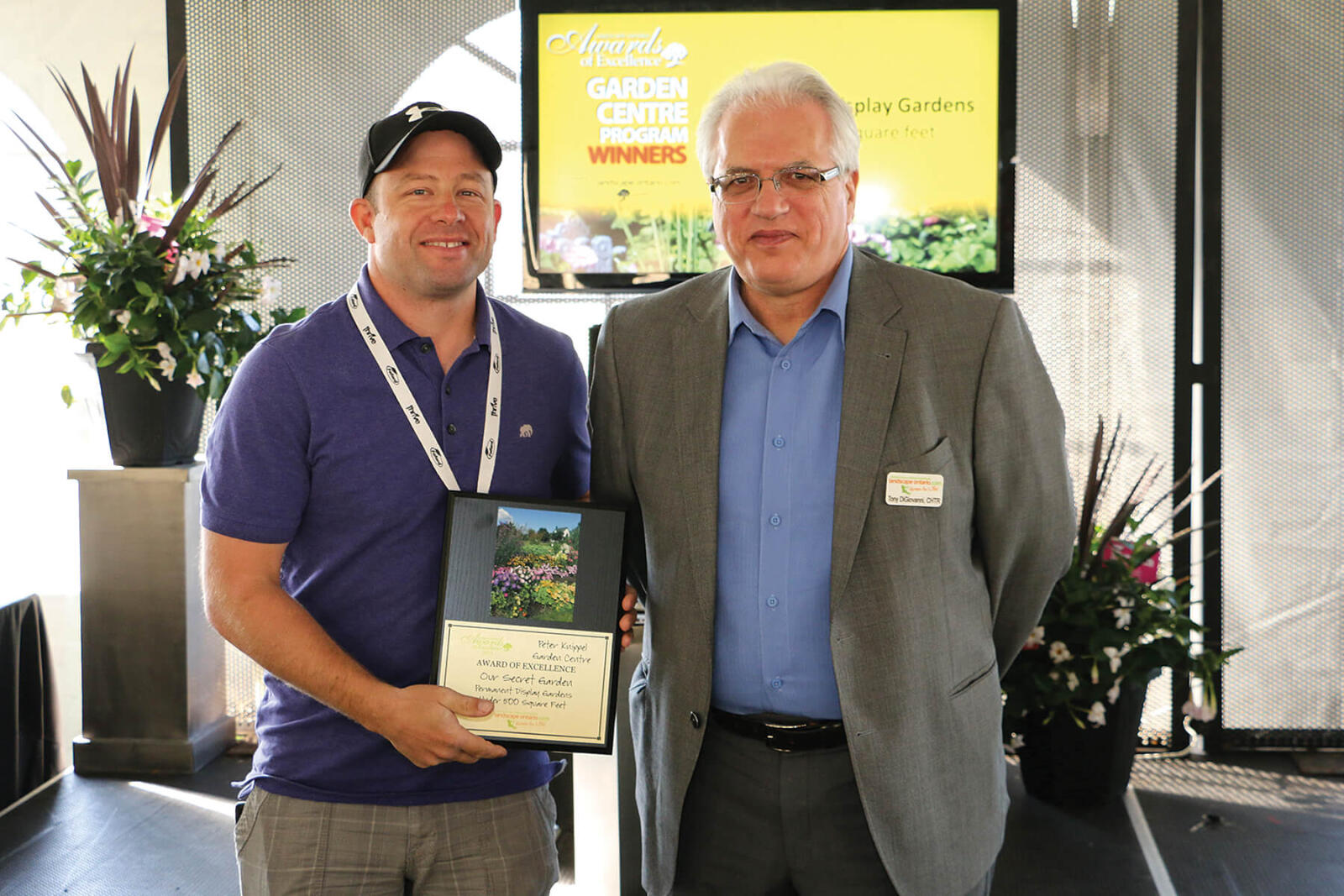 Garden centre awards program to open July 1
Entries for Landscape Ontario's Garden Centre Awards of Excellence program will be open to LO members in the retail sector from July 1 to Sept. 1.
The annual awards competition recognizes the unique and innovative marketing efforts of retailers, using submitted photographs and descriptions of their efforts. Whether it's a creative merchandising display of plants or seasonal goods, a permanent display garden, print advertising, a website, or a special event designed to attract customers to their store, the program offers many categories for retailers.
The Outstanding Display of Plant Material category includes deciduous shrubs and/or trees, annuals and/or perennials, evergreens and/or broadleaf, specialty plant material your business is noted for, and new varieties of annual and/or perennials.
In the Outstanding Display of Goods category, awards will be handed out for displays of giftware, hardgoods and seasonal goods. Other Merchandising Techniques is divided into creative P.O.P. area, outstanding promotional event, outstanding print advertising, and outstanding website development. The Permanent Display Gardens category is divided into display under 500 sq. ft. and over 500 sq. ft. in size.
The program is only open to current Active and Interim members of Landscape Ontario and a fee of $75 per entry applies. Non-member entries will not be considered. All entries must be submitted via the awards website at
LOawards.com
.
Winning entries are judged by a group of industry experts and winners will be announced during a special ceremony in January 2018 at Landscape Ontario's Congress: Canada's Green Industry Show and Conference.
To learn more about the program, please contact Amy Buchanan at
amy@landscapeontario.com
or visit
LOawards.com
.