July 3, 2020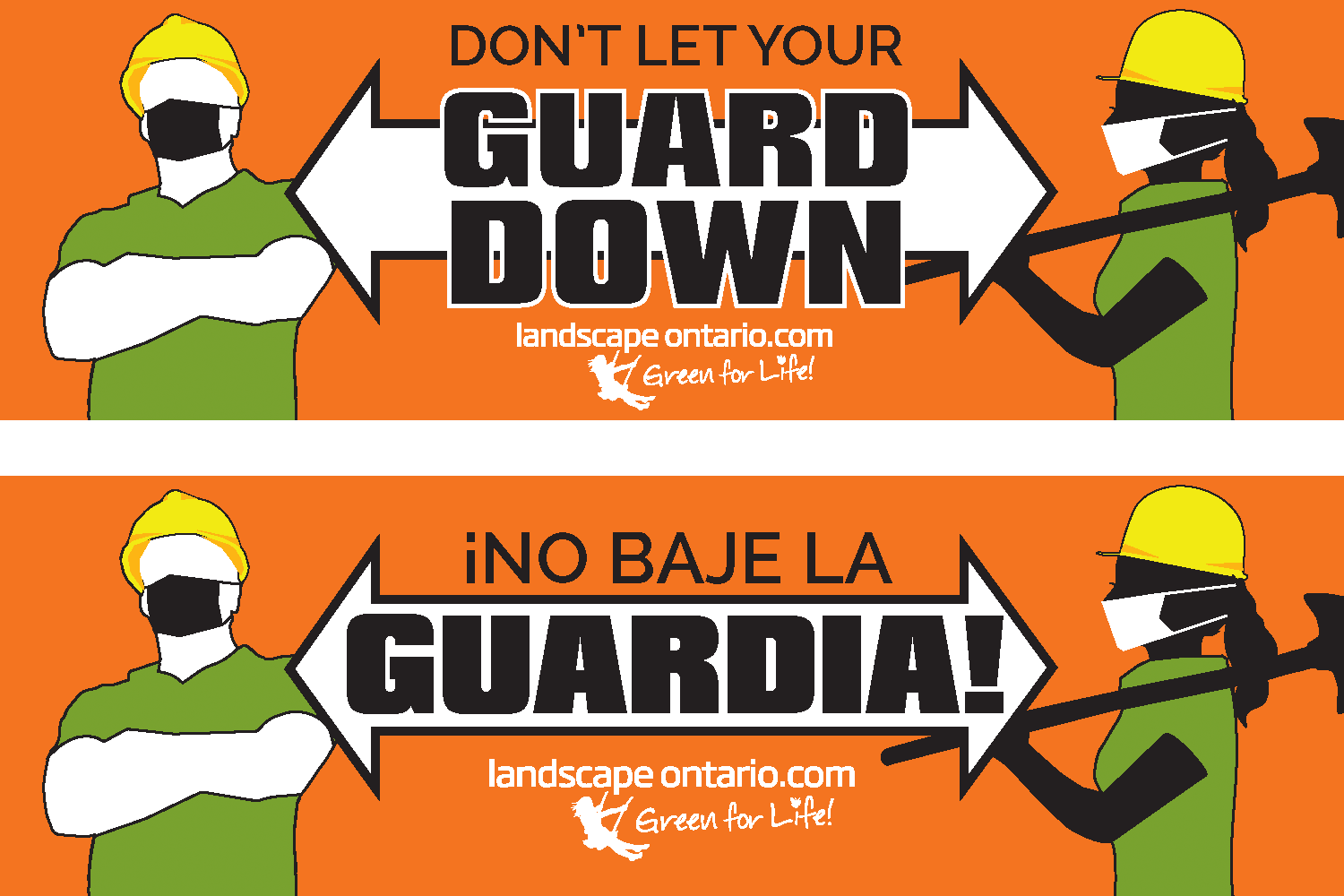 Free safety decals to help fight coronavirus
"Don't let your guard down" is the theme of a campaign led by Landscape Ontario's Covid-19 Task Force, highlighting the importance of safety protocols. Landscape Ontario printed 20,000 decals promoting that message; one is polybagged with this issue, and more may be ordered online or by contacting the LO office. The decals measure eight by 2-1/2 inches, and the Task Force encourages members to place as many as possible on equipment and trucks.
Posters promoting safety and featuring basic action points have also been developed, and are posted for free download at
HortTrades.com/covid-19-safety-posters-and-decals
. Versions in English, Spanish and French are available, as well as artwork to paste into email signatures.
Maintaining safety protocols is vital to our sector's ability to continue operating, as well as our public relations profile. LO president Dave Wright expressed the urgency by saying, "We all need to become safety companies that happen to do landscaping."
Members can order additional decals via an online order form at
HortTrades.com/promotional-material
or by contacting Meghan Greaves at 1-800-265-5656, ext. 2301 or
mgreaves@landscapeontario.com
. Please specify the number of decals and language required.
ORDER DECALS