January 15, 2016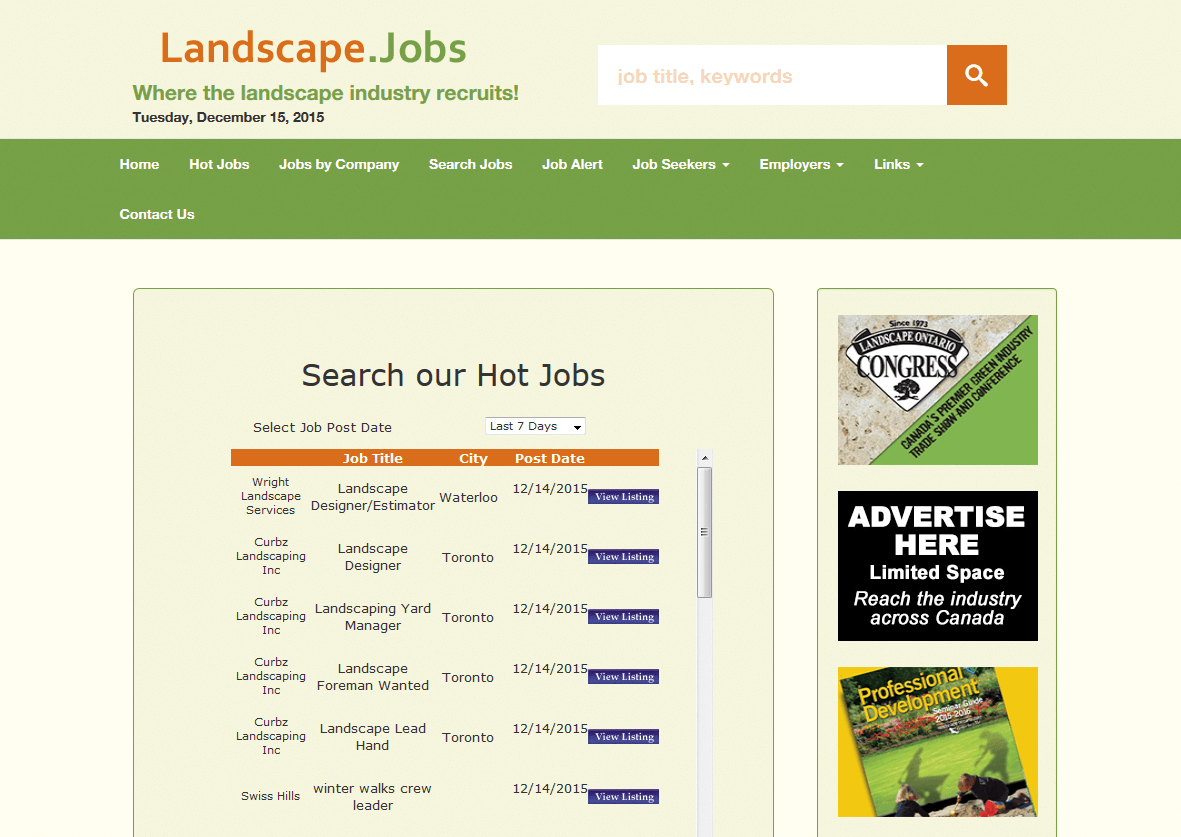 Free jobs resource for landscape industry
Landscape Ontario has unveiled a new national jobs website that allows both employers and job seekers to post ads for free.
The site, Landscape.jobs, was created in response to feedback from industry members who have been asking for more control over their job postings, including the ability to post jobs themselves, and from job seekers requesting the ability to search through existing opportunities either by region, job type or employer. The website incorporates all of these features.
In January, LO employment classified pages will be replaced with Landscape.jobs, ensuring an already strong following carries over to the new website.
The employment pages are already among the most popular on the trade association websites. In addition, Landscape Ontario will begin a marketing campaign to promote the site through its far reaching relationships with other industry organizations, partners and branches of government at local, provincial and federal levels.
A unique feature of the site is the job alerts function. Once a job seeker is registered, he or she can select criteria that will then automatically send matching jobs directly to their email. The site also allows registered job seekers to apply for jobs directly online and even apply to multiple jobs all at once.
For employers, this functionality means prospective employees are already a good match, translating into fewer unqualified applicants and time better spent dealing with the right people for the right job. Job postings can also be kept in the system and simply made inactive, to be used again when the need arises, without having to input the same job posting a second time.
The Landscape.jobs site fills a void that has been in the industry for a very long time. Never has there been a national resource for all job opportunities across Canada.
Any company looking to hire or any individual looking for work in the industry is encouraged to register for free at
Landscape.jobs
.