May 15, 2015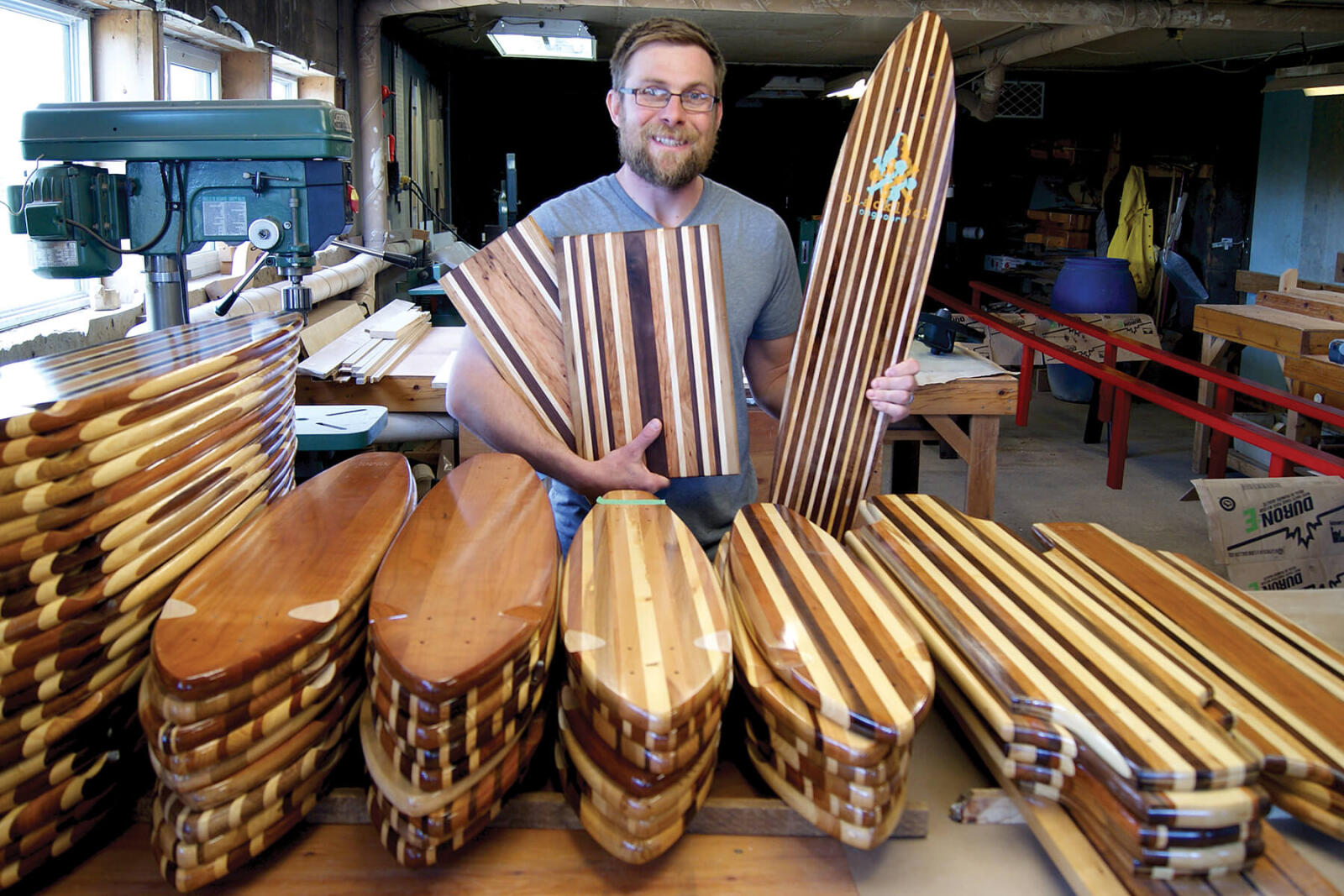 Fox Hollow Farms celebrates 40 years with pride
Fox Hollow Farms near Langton is celebrating its 40th anniversary this year.
The 275 acre family operation has made it to this special year through hard work, innovation, passion and striving to grow highest quality trees.
Fox Hollow began in 1975 when Robert Rapai and his wife Linda moved back to Norfolk County to grow tobacco and a few trees. Son Paul, who now runs Fox Hollow, began the transition to management in 2003. Robert is still invaluable to the business, filling in the missing pieces during busy times of the year, heading up spraying, and trying to figure out what retirement looks like for him.
Forty years later Fox Hollow has become known for producing high quality conifer trees for both the Christmas tree market and landscaping. It was a slow transition over to trees once the tobacco market collapsed.
"We also produce some deciduous trees, but we focus on what we do best, and that's conifers," says Paul. "The danger is spreading yourself too thin." The farm grows mainly spruce, pine, fir, hemlock and cedar serving the Ontario market.
A walk through the plantation quickly reveals that quality of trees grown at Fox Hollow is more than just a slogan. Paul points to a tree saying it isn't to standard, which to his guest looks perfectly fine. He sees other factors that make the tree a reject. It will be more suitable to sell the following year.
"Having a competitive nature, I challenge myself to find the best way to produce the best product, so my customers are sold trees that will sell, and sell quickly. I can't have my customers with trees that won't sell," says Paul.
To achieve that quality, Paul Rapai begins with Ontario-sourced seeds first. "I recognize quality, so only seedlings that pass my standard are put into the ground," says Rapai. The average tree could take 10 to 14 years before it hits the market. "If I can begin with a high quality tree and nurture it along, I hope to reduce production time by two or three years, while maintaining the quality of the tree."
Along with his passion and competitive nature, Rapai is also innovative. One example is the method he uses to both suppress weeds and nurture the soil.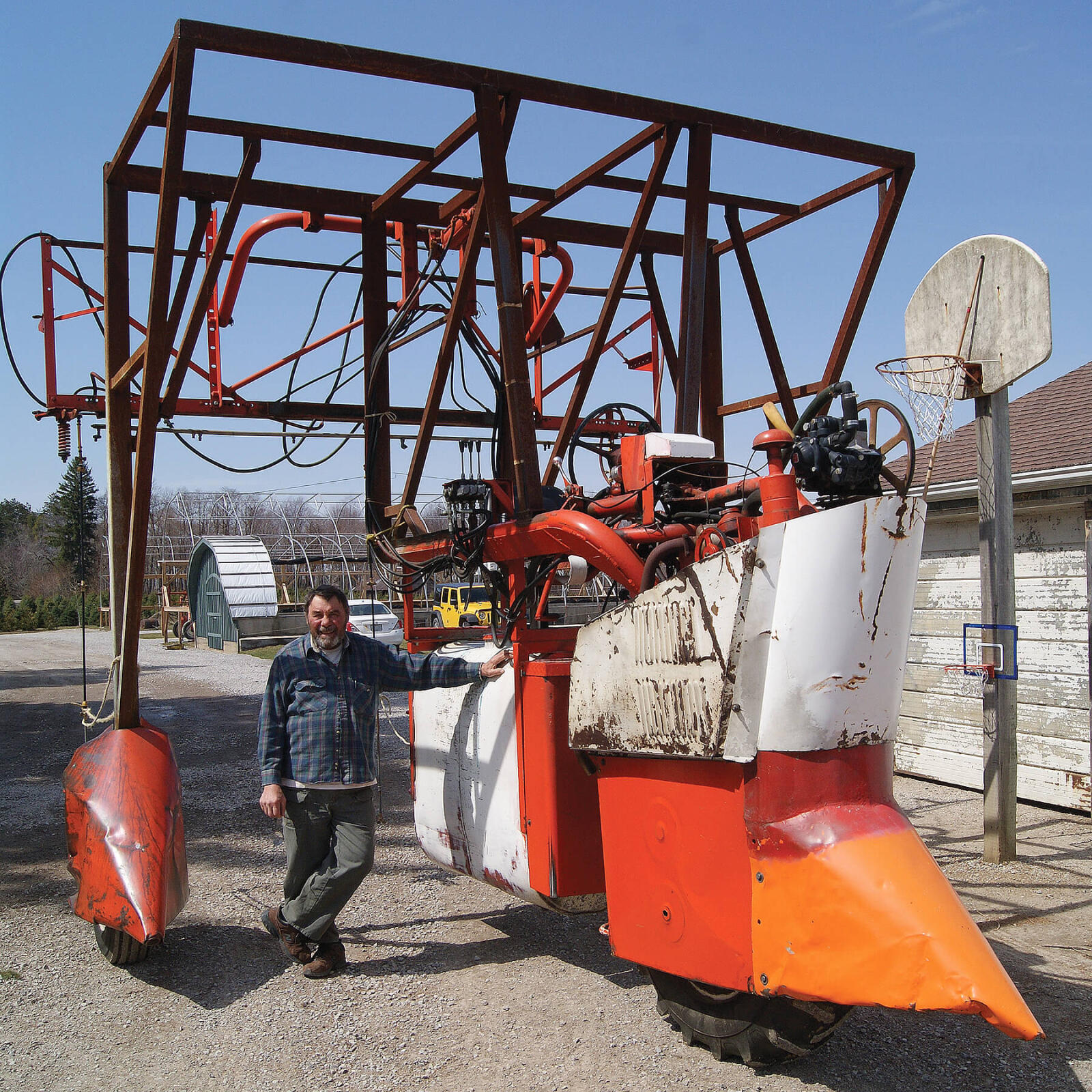 Robert Rapai stands with a tobacco sprayer that was re-configured to handle conifer trees.
---
"I found that planting oats creates an excellent cover crop to suppress weeds," says Rapai. He realized two other benefits for the crop. It helps to retain snow cover in the winter, and works its way into the soil providing organic matter for the trees.
"Using oats decreases our need to spray for weeds," says Rapai. He finds that planting the traditional rye required an extra spraying to get rid of plants along with other weeds. It also doesn't supply as much organic matter that oats provide.
Another innovation by Rapai is the sprayer he reconfigured from an original tobacco sprayer. The original spray was too low to handle conifer trees, so with a little ingenuity he made the machine into a sprayer that could handle trees up to nearly 12 feet tall.
"I bought the original sprayer for $1,000 and put about $7,000 of material and maintenance into it," says Rapai. "It was a lot better than paying $80,000 for a new sprayer."
Fox Hollow Farms is also a leading supplier of pre-cut and cut your own Christmas trees in the region and sells wholesale to garden centres. "Having both Christmas trees and landscaping trees allows us to extend our harvest throughout the year."
One of the more unique ways to maintain employment for staff during the slow winter months is a skateboard manufacturing company, Blacklock Longboards.
According to Rapai, "I chose a name that was close to my heart. For several years I've been maintaining a snowboard park for family and friends. We affectionately call the park and property Blacklock's. The name comes from General Major Blacklock who was in command when the property was used as a fort during the war of 1812."
Rapai and his crew Richard Heppenheimer and Alex Mair manufacture the beautiful skateboard decks from wood milled from trees that have come down on the property surrounding Fox Hollow Farms. They also create cutting boards. He says, "I've always had an interest in woodworking, arts, and design and found an outlet in deck building."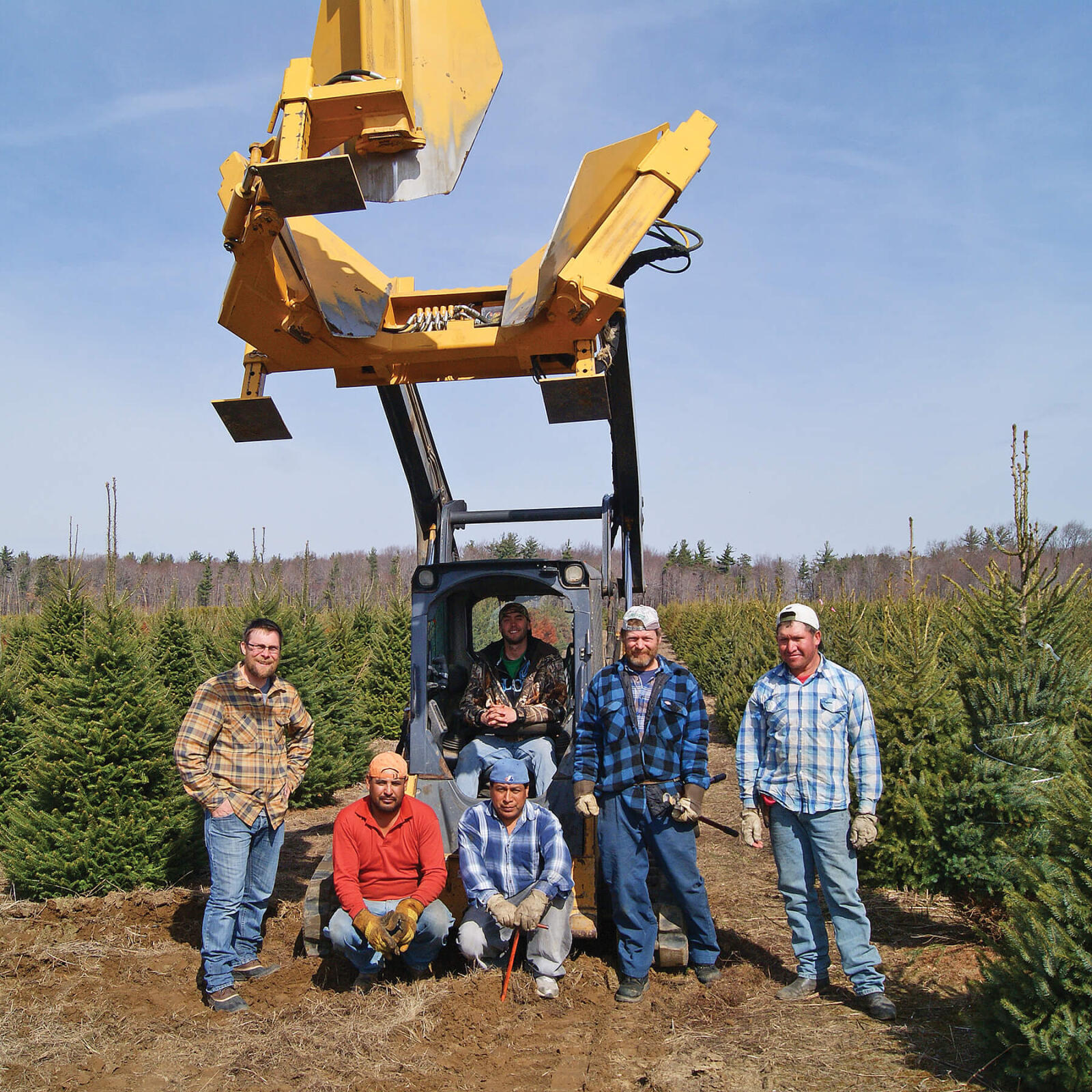 Paul Rapai and his crew taking a break from digging trees.
---
"To celebrate our 40th anniversary, I wanted to give our customers a gift marking the occasion. We decided to make something by hand, something that people would hopefully appreciate and use, so we made cutting boards. When I handed them out at this years at Congress, it went over really well. My customers really appreciated receiving the boards," says Rapai.
He adds that his crew really became excited about the opportunity to use their woodworking skills. "My employees look forward to doing something different over the winter months."
Rapai describes himself simply as a farmer. He lives with all the risks involved in farming and its host of problems it brings every year, from insects and fungus to unpredictable weather.
"It's a challenge, but very rewarding," he says. For 40 years the family has met that challenge with pride, passion and innovation.