January 15, 2016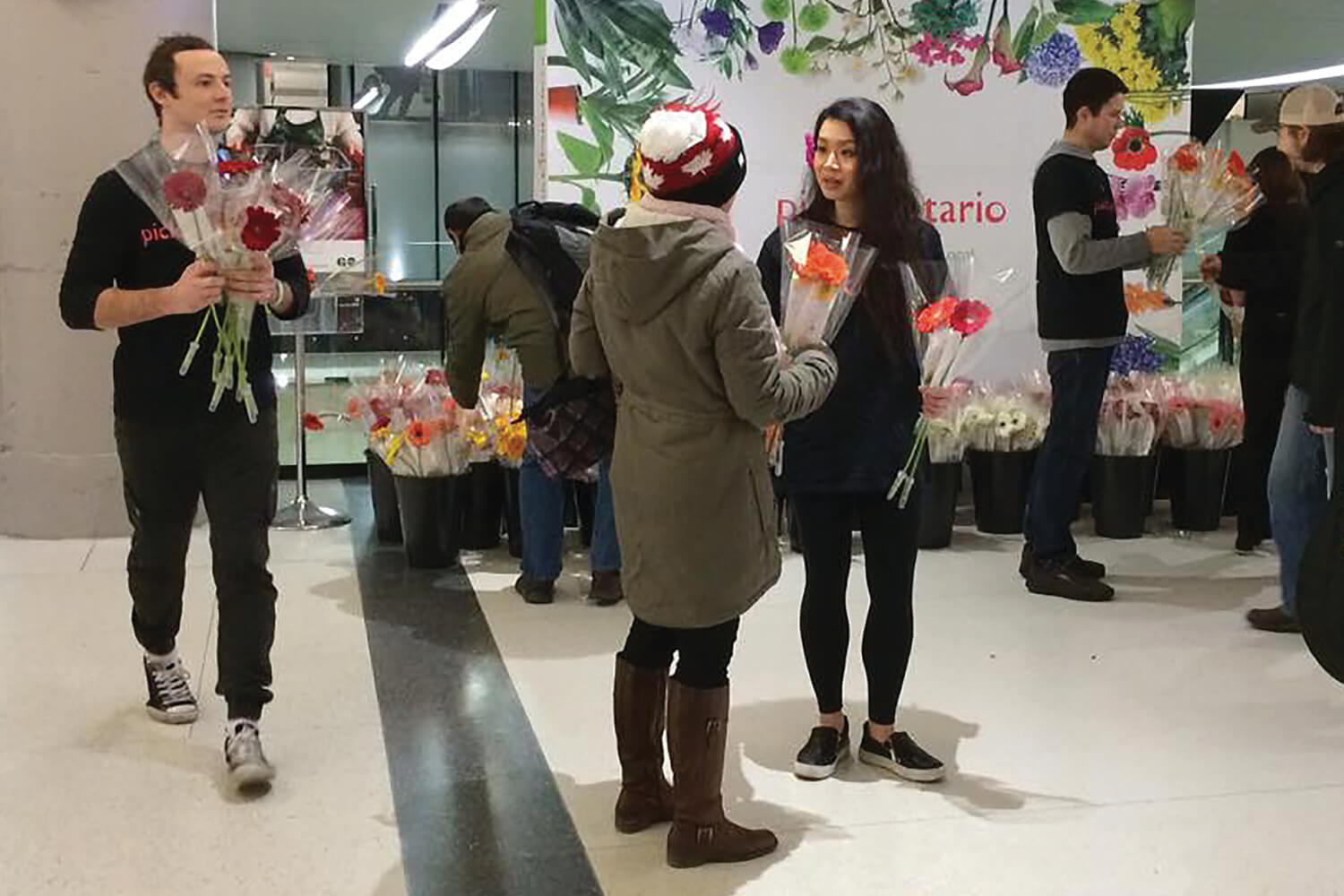 Flowers bring happiness and smiles to Union Station commuters
Toronto commuters enjoyed a touch of brightness, colour and excitement on Dec. 10.

Pick Ontario gave away 6,000 gerbera daisies, provided by Bayview Flowers, at Union Station in an effort to brighten people's day, while showcasing the importance of Ontario flowers.

"We wanted to spread floral happiness and encourage people to make flowers a part of their daily lives," said Dejan Kristan, Marketing Director at Flowers Canada (Ontario). "Everyone should experience the happiness felt when they receive flowers, as well as the happiness they create when they give flowers. From the smiles we saw, this was definitely the case."

A recent study by Rutgers University in New Jersey showed that the presence of flowers triggers happy emotions, heightens feelings of life satisfaction, and affects social behaviours in a positive manner. The research findings concluded that flowers have an immediate impact on happiness and a long-term positive effect on moods.

"As part of the Pick Ontario campaign, this flower drop-off helped raise awareness, interest and demand for Ontario-grown flowers such as those from Bayview Flowers in Lincoln," said Kristan.