May 15, 2018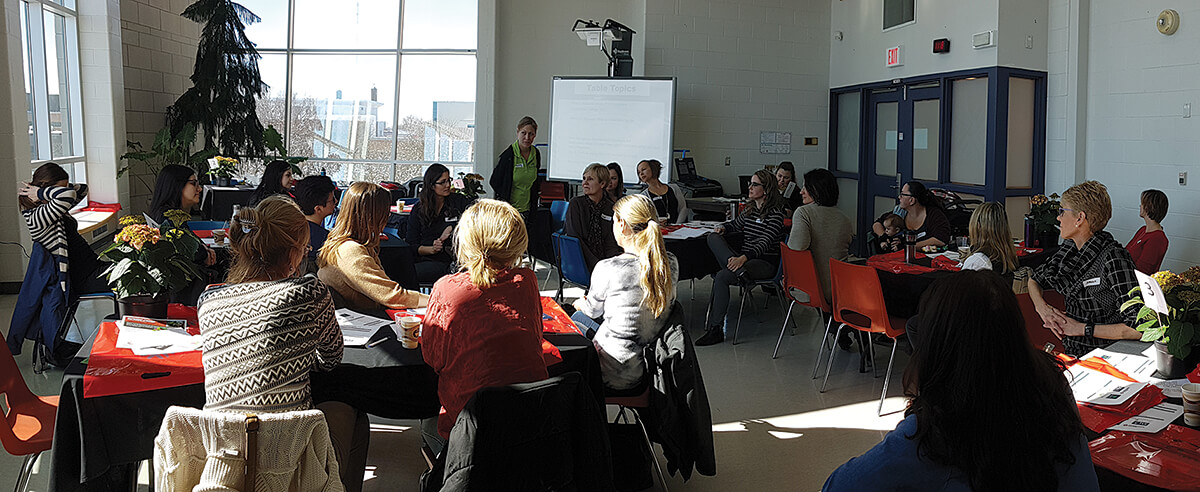 First Women in Landscaping event
Women in Landscaping held its first event on a sunny, wintry morning at Fanshawe College in London, Ont., on March 2. Women in Landscaping is a grass-root movement with the goal to welcome, support, learn and inspire others in the landscaping and horticulture profession to see the potential career paths available to everyone.
The group is led by four leaders in the profession: Carla Bailey, TLC Landscaping; Pam Cook, Fanshawe College; Michelle Peeters, Ron Koudys Landscape Architects; and Riley Irwin, Baseline Nurseries — all from different walks of life.
At the inaugural event, over 30 professionals and educators who attended heard keynote speaker, Sally Harvey, CAE, CLT, CLM, Director of Education and Labour Development at Landscape Ontario, speak passionately about her entrepreneurial path and extensive background within the profession. Following Harvey's address, lively roundtable and panel discussions produced engaging conversations about common concerns of women in the profession.
From students to professionals, college grads to life-long learners, the range of perspectives made for meaningful conversations and a memorable experience for all.
Organizers would like to recognize the following event sponsors: Fanshawe College, Baseline Nurseries and Garden Centre, Ron Koudys Landscape Architects, TLC Landscaping Design & Pools.
For information on upcoming events, please check out Women in Landscaping at
Facebook.com/womenlandscaping
or email
womeninlandscaping@gmail.com
.