October 12, 2022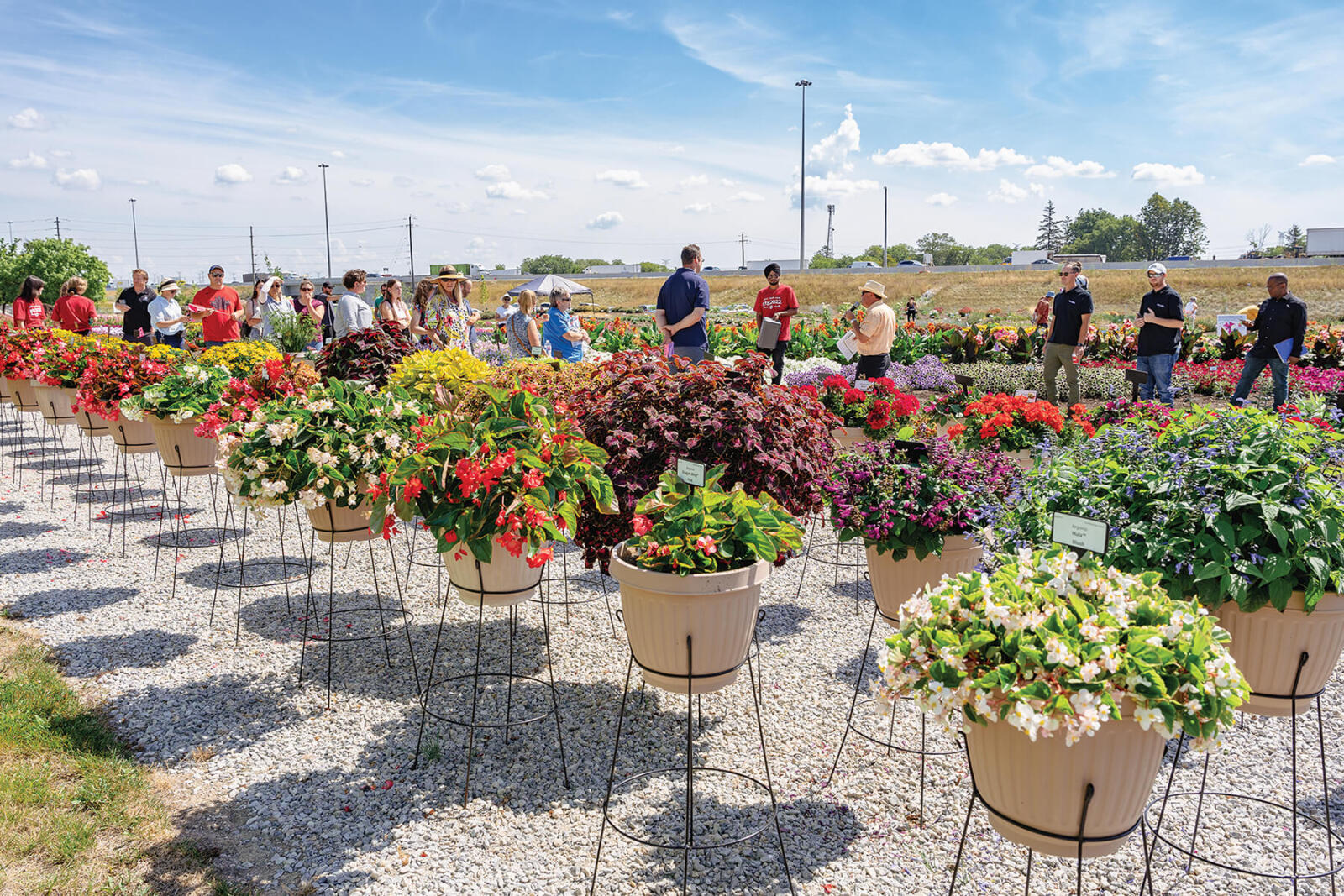 Educational format returns to 2022 Trial Garden Open House
Over 80 landscape professionals attended the Trial Garden Open House at the Landscape Ontario site in Milton, Ont., on Aug. 18, 2022. The annual event showcases plant cultivars from a variety of breeders before they are available for purchase in a retail or wholesale environment. This year's event saw the return of the morning speaker series, which had not been possible for the past two years.
The morning kicked off with a well-rounded speaker program that began with Joy Keeler, Canadian Sales and Product Representative from Danziger, who talked about the various uses of Danziger plant selections in the landscape. Rodger Tschanz, University of Guelph Trial Garden Manager, then gave a presentation on the early season perennials in the Trial Garden that were no longer blooming at the time of the open house. Paul Ronan, Executive Director, Ontario Parks Association, gave an inspiring talk about approaches to putting a dollar value on the impact of green infrastructure in urban areas. Ronan's green infrastructure topic drew a lot of interest, questions and conversations from the approximately 40 attendees.
Visitors then toured the various garden beds where they voted for their favourite plants (container, annual and perennial). The results are:
Top 10 container plants
Buddleja Summer Bird Raspberry
Calibrachoa Bloomtastic Peach Grenadine
Calibrachoa Superbells Double Twilight
Cyperus Queen Tut
Ipomoea Sweet Caroline Medusa Green
Petunia Splash Dance Calypso Cherry
Petunia SureShot Blueberries & Cream
Portulaca Pazzaz Nano Fuchsia Improved
Ptilotus Matilda
Salvia Sallyfun Blue Lagoon
The top 10 annuals
Canna Cannova Red Golden Flame
Cleome Sparkler Blush
Coleus Stained Glassworks Flashbulb
Dahlia Venti Mango
Helianthus Suncredible Yellow
Petunia Headliner Pink Sky 23
Petunia Red Carpet RIMarkable
Petunia SureShot Blueberries & Cream
Salvia Rockin' Deep Purple 2023
Verbena Vanessa Bicolour Indigo
The top 10 perennials
Agastache Little Adder
Echinacea Double Scoop Cranberry
Echinacea Sombrero Adobe Orange
Festuca Buddy Blue
Gaura Steffi White
Heliopsis Sunstruck
Hibiscus Summerific Evening Rose
Lavandula SuperBlue
Rudbeckia American Gold Rush
Sedum Rock 'N Grow Bundle of Joy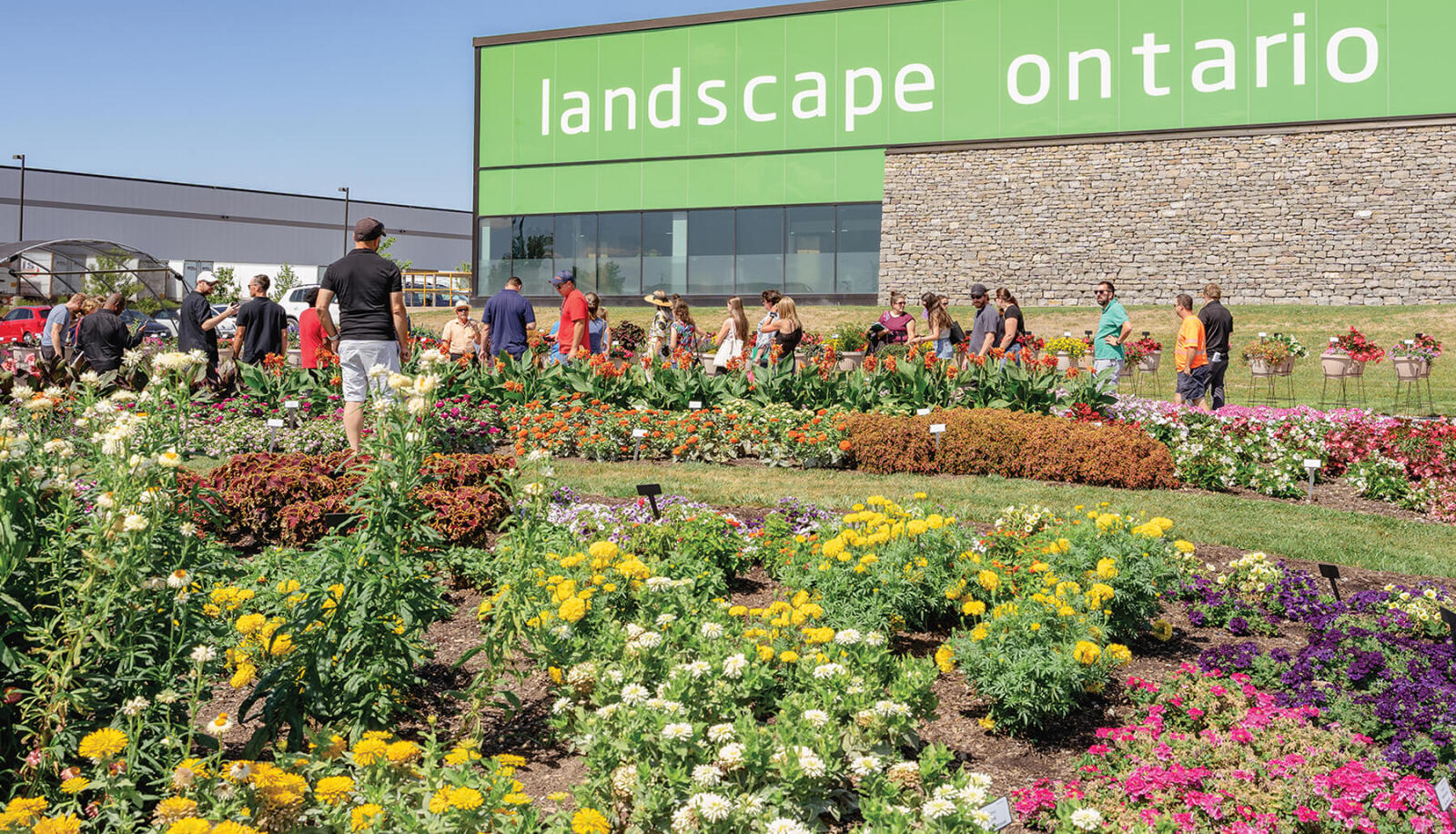 Over 40 members of the general public attended an open house on Aug. 13.
Organizers would like to recognize the support of numerous plant breeders and suppliers, plus a special thank you to the team at Landscape Ontario and the Canadian Ornamental Horticulture Alliance.
A plant list from this year's trial, as well as a multi-part video series can be found online at
HortTrades.com/trial-garden-open-house-2022
.