July 5, 2017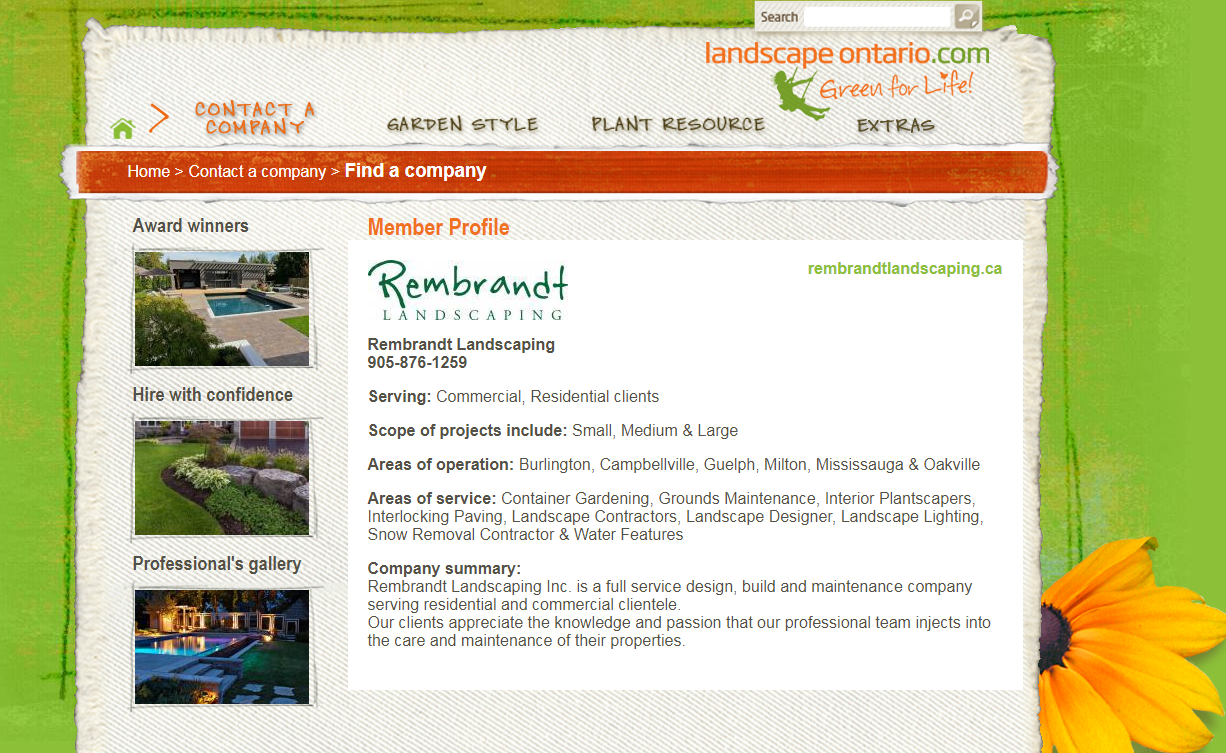 Edit your free LO member profile
Active members get their very own page on LO's popular website
The
Green for Life
message is promoted by LO members and thousands of your potential customers have visit the popular
landscapeontario.com
website each month.
Advertise your company to this captive audience by adding or updating your LO company profile — it's your very own personal webpage right on the LO site!
Landscape Ontario gets phenomenal ranking on search engines based on the rich content and constant updates. Don't miss this opportunity to promote your services to thousands of customers who are already interested about landscaping, horticulture, and creating a better outdoor lifestyle!
Members can add their company logo, up to twelve photos of their work, description of services and clearly define the areas they service in order to improve search ranking.
Login to
www.locc.ca
to edit or create your profile today.
Easy,
step-by-step instructions
on how to create, edit or maximize your company profile are also available to help you. The process takes about 10 minutes.
CREATE YOUR COMPANY PROFILE PAGE