August 31, 2018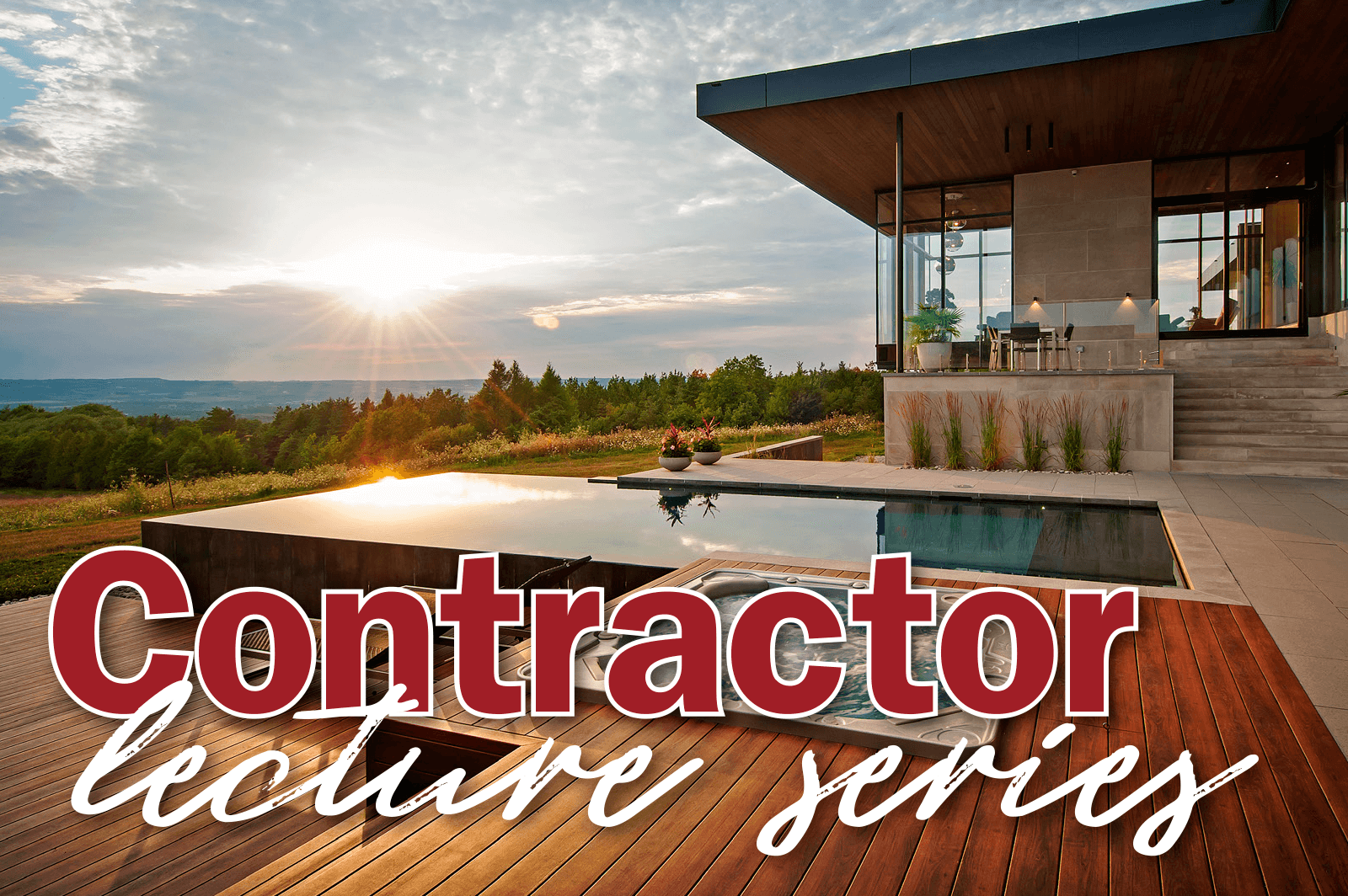 Thursday, January 10, 2019
Toronto Congress Centre - Co-locating with Congress 2019
650 Dixon Rd, Etobicoke, ON M9W 1J1
Join your peers for creative inspiration, education and networking!
This annual Lecture Series is a gathering of landscape designers, architects, contractors, and other professionals.

This special event is an excellent platform for sharing information and exchanging ideas.

Come for light refreshments and lecture from a landscape contractor and a landscape architect.
Registration

Registration
$25 per ticket




Includes lectures and light refreshments.
*All registrants will receive a complimentary Congress Trade Show Pass, which can be picked up on-site at Congress and used on January 8, 9, & 10, 2019.
Agenda
1:15 p.m. to 1:45 p.m.
Registration and Exhibits
1:45 p.m. to 2:45 p.m.
Lisa Rapoport, BES, BArch, OAA, FRAIC, LEED AP | PLANT Architect Inc.
Building communities, one public space at a time - Using examples from the tiniest of parklets to the most prominent public spaces drawn from PLANT's work, this seminar will explore how we think about social, cultural, ritual, and ecological experiences as the basis for the development of the public realm, and how these social spaces help build strong and cohesive communities.
2:45 p.m. to 3:00 p.m.
Break & Exhibits
3:00 p.m. to 4:00 p.m.
Darren Bosch, B.Des. | The Landmark Group
Unpacking a 'Grubb' winner. Ever wondered what all goes into those special projects that once seemed unattainable? See behind the scenes in building an award-winning project.
4:00 p.m.
Program concludes
Presenters
Darren Bosch, B.Des.
The Landmark Group
As Design & Client Services Manager at The Landmark Group, Darren manages the planning & design process… coaching his team to ensure every project is uniquely tailor-fit for each client. He is also responsible for shaping and growing Landmark's business strategy, U.V.P, ideal client profile and delivering on brand promise. It's in the trenches as a landscape Design-Build contractor that he's experienced the pains and successes of growing a business from the inside out. His no-short-cut motto is "if you want to be remarkable, you gotta BE remarkable! The results? Aligned people, effective processes, more ease, a honed niche and a better bottom line... oh, and a few national awards and 'Dunnington Grubbs' along the way! Darren's core strengths are his love and genuine care for growing people and businesses. He is also a partner of a business leadership group named DeliberateU – helping business owners grow like Landmark has experienced. For him, life is to be lived curiously, deliberately and faithfully.
Lisa Rapoport, BES, BArch, OAA, FRAIC, LEED AP
PLANT Architects Inc.
Lisa Rapoport is a founding partner of PLANT Architect Inc. with 30 years of experience. She is widely known for her strong conceptual vision and rigorous approach to the practice of institutional and residential architecture and urban design, and for her work in exploring the relationship between architecture, landscape, and the public realm. Born and raised in Montreal, she graduated in 1988 from the University of Waterloo's School of Architecture. She co-founded PLANT in 1995, and has led many of the studio's award-winning projects, including the Dublin Grounds of Remembrance (which received an EDRA Great Places Award and a CSLA National Honour Award), the Forest Hill Village North Gateway, and Liza's Garden at the Royal Ontario Museum. Lisa was PLANT's partner-in-charge on Ground Plane design and the document production phase of the Governor General's Medal in Architecture-winning Nathan Phillips Square Revitalization. Recently she was PLANT's partner-in-charge on the Woven Stories permanent installation at Sheridan College's Davis Campus, and she heads the design team for With Words as their Actions, a public artwork for Lyon Station, on Ottawa's new Confederation Line LRT transit corridor. Lisa presently teaches at the John H. Daniels Faculty of Architecture, Landscape and Design at the University of Toronto, and served as adjunct professor for 10 years at the Waterloo School of Architecture.
Thank-you to our partners:
REFRESHMENT PARTNERS

TABLETOP PARTNERS
Sponsorship opportunities are available. Download the Sponsorship Package for more details.