January 15, 2013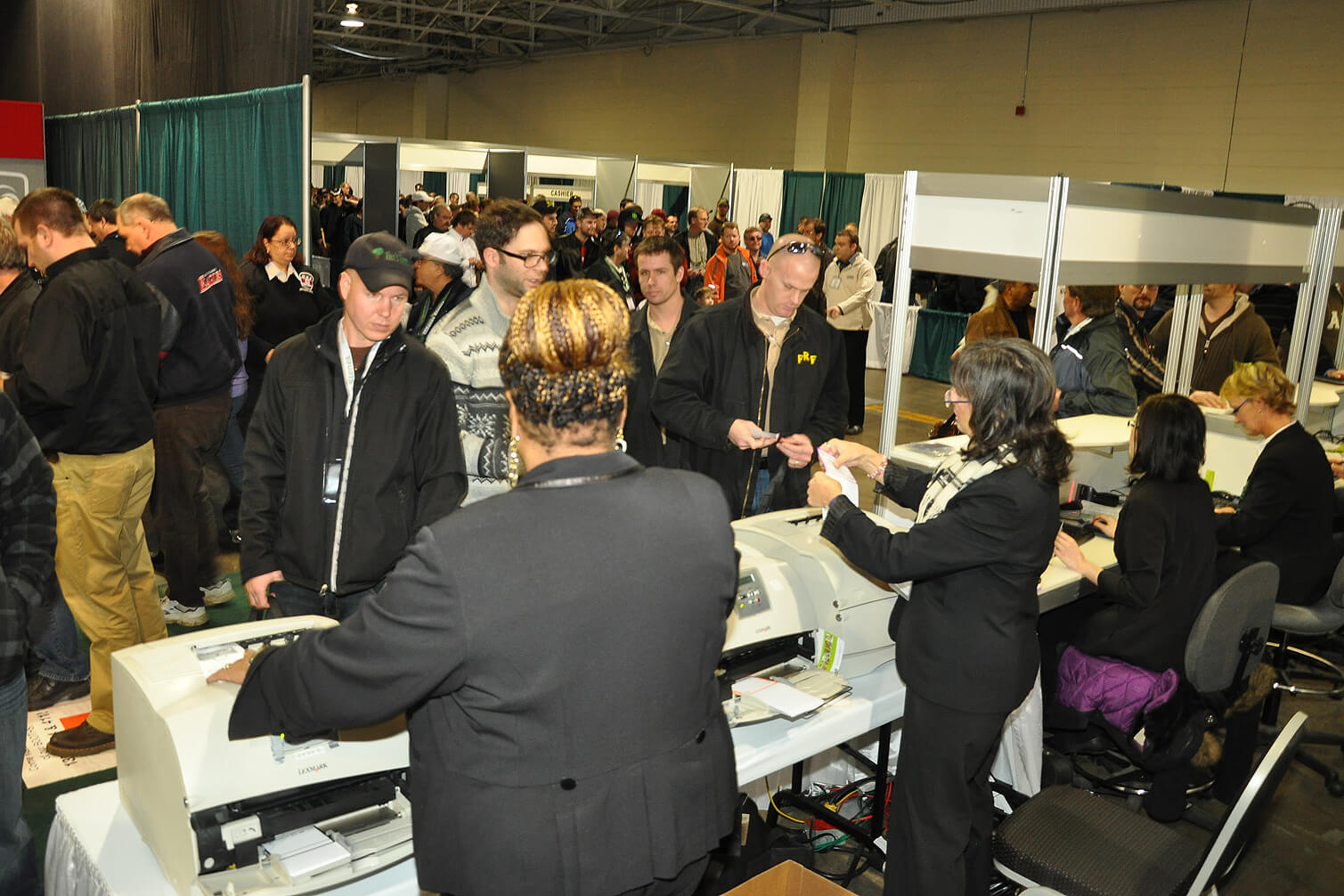 Congress offers inspiration and excitement for the new year
The holiday season fills us with a huge build-up of excitement and adrenalin and then — nothing — it's back to work.

That is unless you are involved in horticulture. We have Congress, which is your best opportunity to meet, mingle and catch-up with peers. The event, now celebrating its 40th anniversary, has become the most anticipated meeting place for the North American horticulture industry.

Comprised of more than 20,000 small businesses with an estimated annual economic impact of $14.48 billion, Canada's green industry employs 132,000 individuals, generates $3.8 billion annually in labour income and provides $820 million each year in taxes. Now that's impressive!

One of North America's largest horticultural, lawn and garden trade shows, Congress includes a concurrent conference and several special events, and offers more than 600 exhibits from Canada, the U.S. and Europe. It showcases the latest and best products for landscaping, including large and small equipment, pools, fencing, plant products, irrigation and paving products.

Warm-up Monday offers pre-trade show events that include the Landscape Designers Conference. It's a full-day event that is intended to provide designers with pertinent, stimulating and relevant new information for the coming season. Monday boasts two more events with old and new: the annual IPM Symposium will run sessions all day, focusing on turf and hosting a networking reception at the end of the day, while new to the Congress line-up is the Effective Management Short Course, where attendees will focus on strategies to reduce peak season stress and improve their quality of life.

Congress is the ideal platform to launch new and exciting products that will help improve service, set new trends and inspire customer interest throughout the 2013 season. A variety of new and improved products will be on display in the New Product Showcase.

"Our industry is an environmentally conscious one, and preserving and enhancing that environment is what we are always promoting. Our new product showcase will feature exciting new and greener products, and will certainly be a hot-spot on the show floor," says Heather MacRae, show manager.

The conference was designed with you in mind. It kicks off each morning with coffee and a keynote presentation, followed by several powerhouse sessions throughout the day. Each day includes an interactive lunch session with thought-proving topics and speakers, as well as an owners-only workshop. There is truly something for all areas and levels of business.

Opening day at Congress will be capped off with the Awards of Excellence ceremony. This has become the ultimate opportunity for inspiration. Be amazed by the quality of craftsmanship and the originality and pure beauty displayed by the winning projects.

AGM begins Wednesday
Wednesday morning opens with Landscape Ontario's Annual General Meeting. All members are welcome to attend the meeting, which includes a full breakfast.

Wednesday night ends with the famous Tailgate Party. It's a great place to network with your peers and enjoy great food and superb entertainment. For our 40th anniversary, we are reminiscing and asking attendees to adhere to the dress code of denim and diamonds for the Wildrose Revue. Following the great success of last year's reformatted schedule, the party begins at 5 p.m. and so does the food. With lots of fun new selections, no more waiting for the bell to ring. Entertainment will start shortly after.

Thursday will host the annual Irrigation Conference, which has changed scheduling and format following an exhausting season. The morning event will allow attendees more time on the show floor. The keynote presentation was created to help irrigation contractors address some of the key issues and gaps that were noticed during the past season.

Free sessions
Two special information sessions have also been added as free admission for all badge holders: Wednesday will host College of Trades overview, Get Informed! Get Involved!

Thursday will run Be Registered. Be Ready. BILL 119: Mandatory WSIB Coverage in Construction; Does it Affect You? Attend to understand who Bill 119 affects, what you need to do and where to go for further information.

There are too many exciting sessions and events to list them all here. You need to come to Congress and see how you can be inspired. Feel welcome to drop by the conference office in the Etrog Room and say hello — let us know how you found your experience.

For detailed information, visit www.locongress.com. Registration for the trade show, conference and special events may be done onsite at the Toronto Congress Centre, South Building, 650 Dixon Rd., Toronto.