December 15, 2012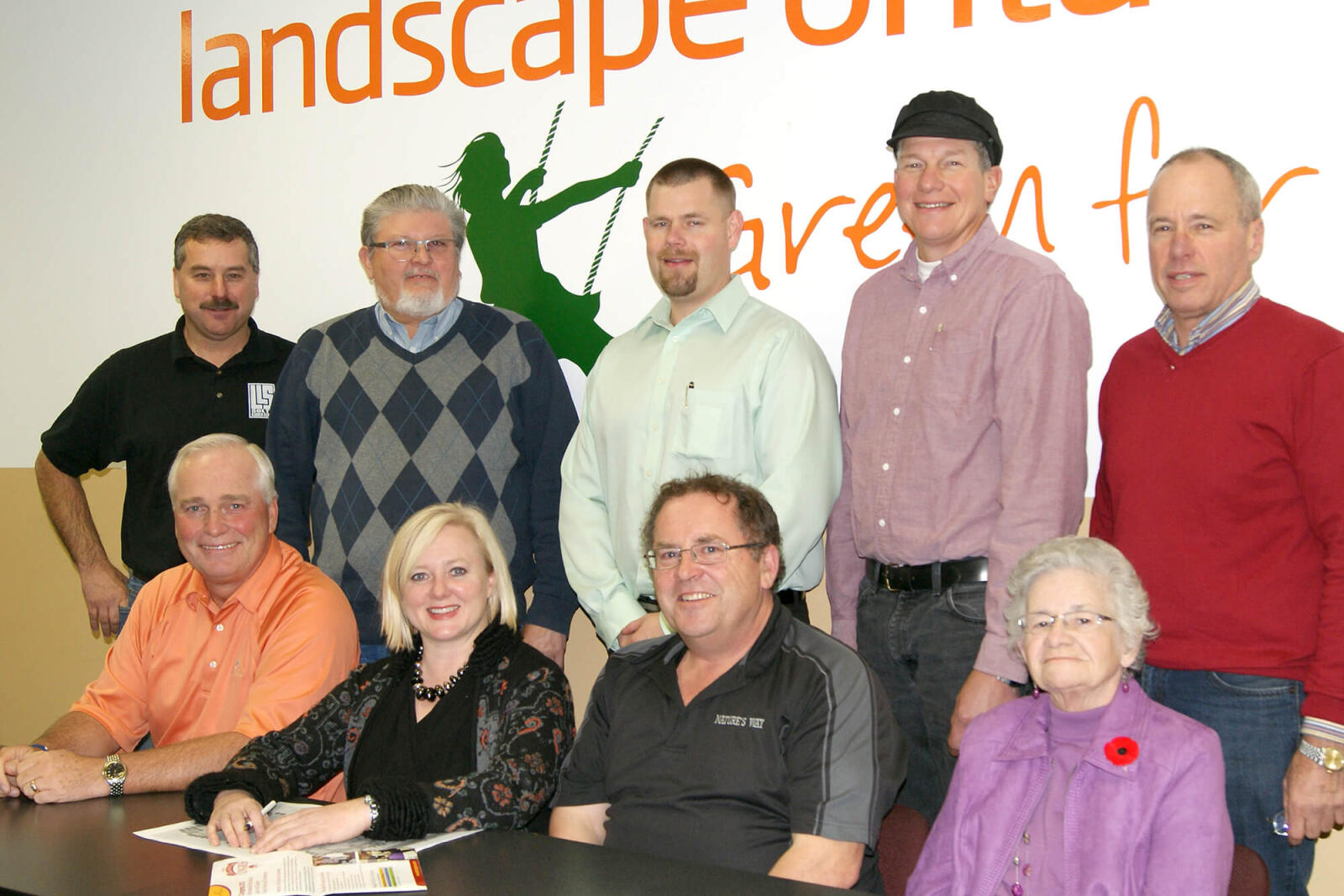 Congress: Kick-off the new year at horticulture's premier event
Over the past number of years, Landscape Ontario's Congress has become the place that top professionals in the green industry come together. The annual January event is Canada's leading horticultural lawn and garden trade show. The 2013 show will take place at the Toronto Congress Centre from Tues., Jan 8 to Thurs., Jan. 10.
Again this year, more than 600 vendors, and close to 13,000 landscape and horticulture professionals will come together to share their expertise and secrets to success, while checking out the latest products and equipment.
This year is a celebration of the 40th anniversary of Landscape Ontario. It is a great opportunity to celebrate the growth of the industry and the association, while renewing acquaintances, networking with peers and becoming inspired by all that Congress has to offer.
Networking at its best
Each day, Congress promises to provide speakers who will motivate. These green industry experts will provide ideas on how to balance work and play, while your business grows and prospers. A newly formatted program offers maximum value that includes the opening keynote, panels, owners-only workshops, life lessons at lunch and networking at its best.
"Congress is the ideal platform to discover innovative ways to expand your business. We offer a full schedule of guest speakers, seminars, networking opportunities and the show floor crammed with new and exciting products," says Heather MacRae, Landscape Ontario's director of events and trade shows. "As an association, it is an ongoing effort to help our members better their businesses, and what we do at Congress is fundamental to that effort."
The latest in equipment, tools, plants and products will be featured in the always popular New Product Showcase. Terry Childs and Michael LaPorte CLT have been working hard to bring exciting new products to the show.
Much of the success of Congress becoming the premier trade show for the lawn and garden industry can be attributed to the dedicated and driven group of LO members involved in the show committee. This year, that committee is lead by chair Beth Edney CLD.
Several affiliated associations and organizations also make Congress a destination for their members, and hold events in conjunction with the show. The 2013 edition welcomes back Interlocking Concrete Paving Institute (ICPI), Nursery Sod Growers Association (NSGA), Permacon and the Canadian Nursery Landscape Association (CNLA), not to mention show partner Canadian Fence Industry Association (CFIA).
Student gardens will be built around the 40th anniversary theme. Everyone will see how the industry's future is in good hands, as the younger generation interprets the past 40 years.
Education sessions will highlight how to maximize your professional presence on social media, improve customer service and implement best practices in your human resources. Special owners-only workshops will emphasize how to utilize all the tools available to improve staff relations and grow your business.
Free information sessions
This year free information sessions open to all badge holders will cover two hot topics. First is with the Ontario College of Trades, 'Get Informed! Get Involved!', on Wed., Jan. 9 at 3:45 p.m. The second free session will feature a WSIB expert on Thurs., Jan. 10 at 2:45 p.m., who will speak about Bill 119: Mandatory WSIB Coverage in Construction. Bring your questions!
"Congress covers every facet of the lawn and garden industry, with offerings to impress new-to-the-business landscapers, as well as veteran contractors," says MacRae. "Our sessions and workshops, and even just networking on the show floor will help your business better meet the needs of your customers and foster strong relations with your staff."
Several inspiring and entertaining events are scheduled in conjunction with Congress: Legacy Room — celebrating our history; Awards of Excellence ceremony (ticketed event); Annual General Meeting; Tailgate Party XVI, as well as numerous hospitality suites and networking and social activities hosted by our suppliers. Warm-up Monday (pre-trade show) also hosts the 48th Annual IPM Symposium, the Landscape Designer Conference and the Effective Management Short Course. All are separately ticketed events.
See the entire schedule of events being held at Congress at
www.locongress.com
. All professional development programs at Congress qualify for Landscape Industry Certified Continuing Education Credits (CEUs). Visit
www.canadanursery.com
for more details. Register for Congress online at
www.locongress.com
and click on the "register now" tab on the left side bar.. All conference passes include admission to the trade show. Badges will be mailed to those registered by Dec. 7, otherwise badges are held for pick-up at the pre-registration desk.