November 4, 2020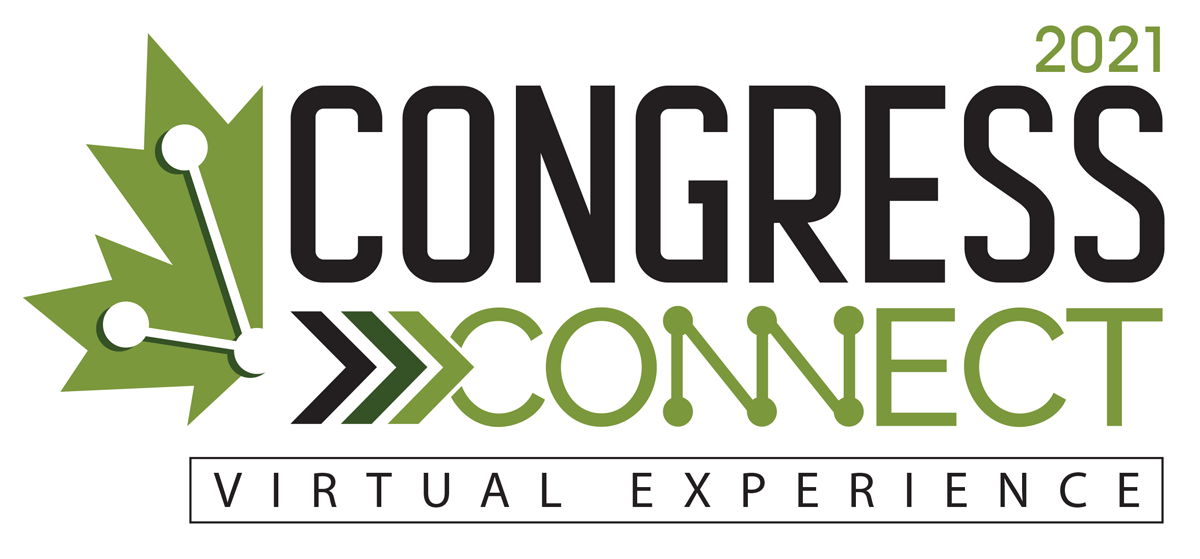 Congress Connect promises a virtual extravaganza
Landscape Ontario Congress Connect, January 12-14, 2021 will be an entirely online experience that promises to include the many features of the live, in-person gathering people have come to expect, plus the latest tools and technology to take the event even further.
Produced by Landscape Ontario's Show Committee — an experienced team of volunteer industry professionals as well as the association's events staff — the goal of Congress Connect is to provide a virtual venue for those in the landscape and horticulture profession to network, learn, buy, sell and grow, amid public gathering restrictions due to the coronavirus pandemic.
Landscape Ontario's show team has been researching new technologies and communications tools for months. Back in July, the association held its first virtual event, Snowposium, using an online platform.
"There is a very steep learning curve for both staff, presenters and attendees," says LO Director of Virtual Sales & Events, Heather MacRae, "and for our first truly virtual event, Snowposium was a tremendous achievement and a great success."
Both organizers and attendees learned a lot from the experience, prompting the team to seek out an even better platform for Congress Connect.
Show Committee Chair, Terry Childs sees Congress Connect as a great opportunity: "The virtual format can get everybody engaged, from every province, even people who are not in our trade. Our suppliers will be providing yet more education, such as how to properly build a wall or set end block, and that great information could even be sponsored for the general public! It really opens up the profession and shows what we do."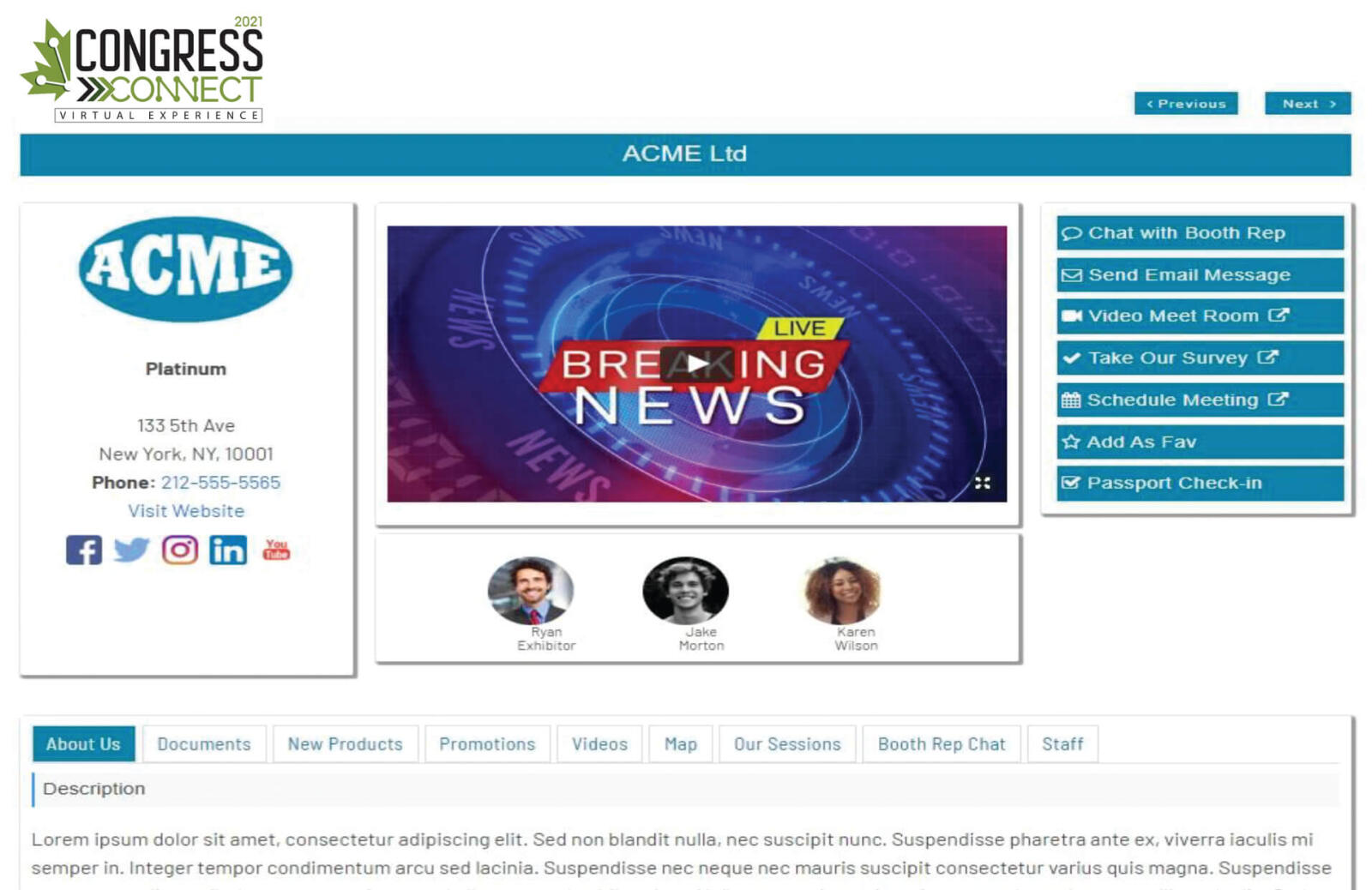 Sample exhibitor page.
---
Virtual marketplace
Some major companies have already signed up and are building their virtual booth space using the many unique tools available within the platform.
Gaining popularity over the past few years, the exhibitor VIP Pass program allows exhibitors to invite clients and dealers and offer them specific and unique promotions. Exhibitors can also display specific products, including images, videos and spec sheets.
Virtual attendees can then browse a virtual booth space to view all of the information, plus chat with a booth rep, schedule a meeting, or meet in a video room.
New products
Seeing the latest and greatest new products, supplies and technology is by far the biggest reason why people say they attend Congress, and Congress Connect will deliver. In the virtual New Product Showcase, exhibitors can include multiple images, videos and spec sheets.
In addition, weekly e-blasts featuring new products are being sent out to over 20,000 landscape professionals, and a new Product Connect Guide will also be available, featuring new products on the market from exhibitors on the virtual platform.
Congress Connect Conference
Featuring the same lineup of world-class speakers you would expect at a live event, the Congress Connect Conference will return in full force in 2021 with the usual pre-show learning and networking opportunities on January 11, the day before the marketplace. Lawn care and maintenance pros will continue to get the latest updates while earning six CEUs by attending the IPM Symposium on Jan. 11. The Designers Conference, also on Jan. 11 will feature topics and discussions relevant to those in the design profession.
Typically held the same day, please note the kick off event for LO's Peer to Peer Network will also be held, but after the show on January 26.
Some of the many advantages of attending a virtual conference include easier access to handouts and references, the ability to rewatch videos and access them at a later date, and online chat that allows more communication with presenters, panelists and even other audience members. Content from Congress Connect will be accessible for a full year.
Live Series
Attendees to the trade show only had access to a Live Series of free education right on the show floor. Congress Connect plans to continue this industry-wide learning experience. Stay tuned!
How to participate
Exhibitors and sponsors can reserve their space now via the Congress Connect website at
LOcongress.com
.
Online registration for Congress Connect and Conference, including the pre-trade show events will also be online in November.
For more information on attending, exhibiting, or becoming a sponsor at Congress Connect 2021, visit
LOcongress.com
or email
showinfo@LOcongress.com
.