February 8, 2021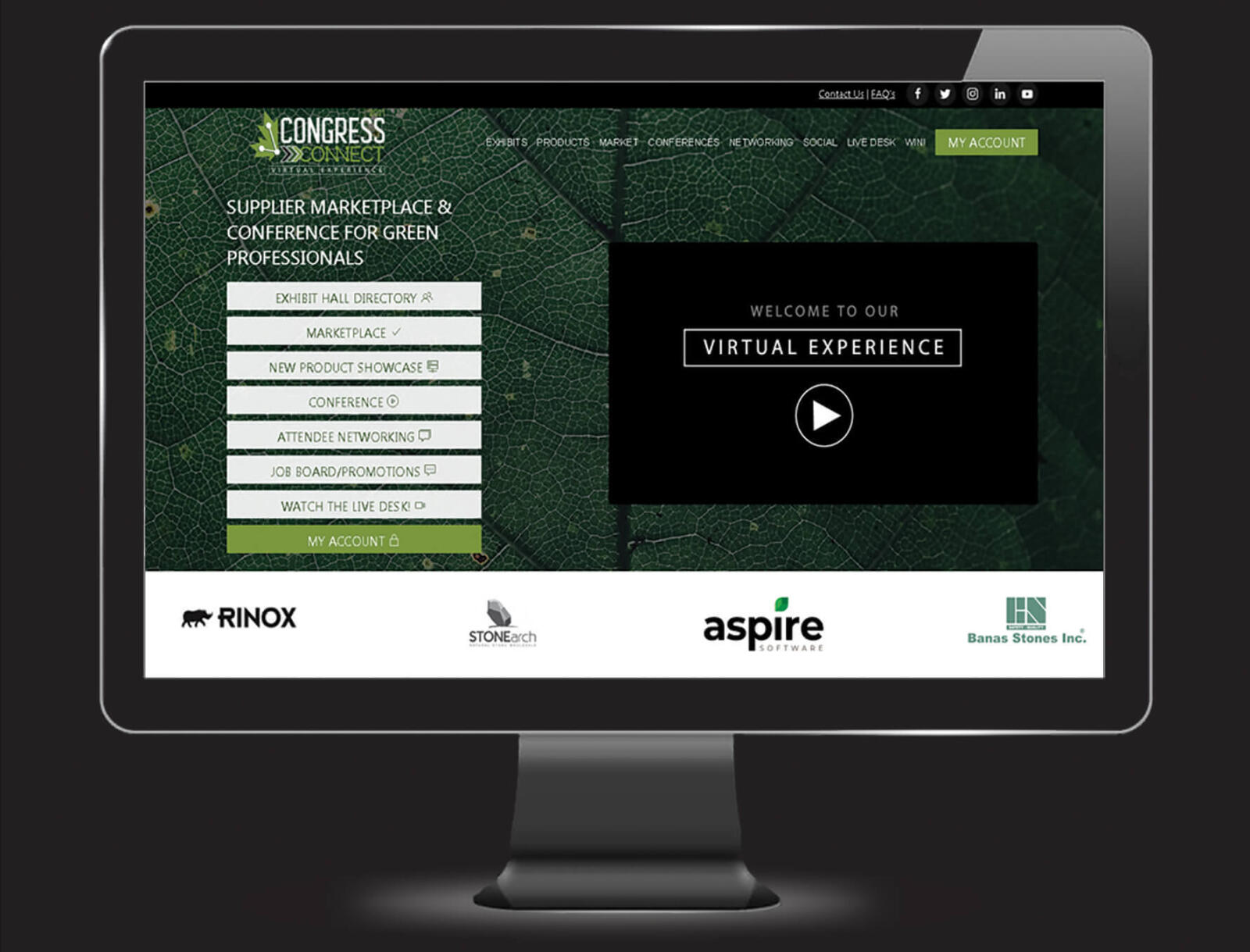 Congress Connect launches
Congress Connect, Landscape Ontario's year long virtual marketplace and conference, launched Jan. 12-14, 2021.
Nearly 4,000 people attended over the first three days — a number that is expected to increase throughout the year as more content is regularly added to the online platform.
The platform designed to connect members of the landscape and horticulture profession with suppliers of products, services and supplies, as well as provide professional development opportunities throughout the year on the latest trends, techniques and successful business practices.
Sector education
As with the live version of Congress, the educational offerings kicked off the learning portion of the program with the IPM Symposium and Landscape Designers Conference on Jan. 11.
Each sector-specific event included a full-day of expert speakers and topics, as well as an update on sector activities. Those who were unable to attend can register anytime throughout the year to gain access to the wealth of content for the remainder of 2021.
Access to over 140 exhibitors,
30 conference sessions,
LIVE demo series,
and more is now available for all of 2021
Free registration for all of 2021
If you haven't already registered for Congress Connect, access to the platform is free. By registering, you will gain access to over 140 marketplace exhibitors, the product showcase, on-demand, LIVE educational series (Hardscape LIVE, Green LIVE and Drive LIVE), plus the two Keynote sessions from the Congress Connect Conference.
The built-in networking component of the platform then allows you to chat with presenters with any follow-up questions.
This year's keynotes are: "Embrace the Unexpected," a one-hour talk by David Bastedo, photographer for the Tragically Hip, and "Why What You Do and Who You Are Matters," a one-hour session with James Orbinski, a medical doctor and leader in the field of global health.
Once registered, visitors can watch the sessions over and over, and can also, pause, rewind and fast-forward, plus take notes and then download them.
Congress Connect Conference
This year's conference had over 500 attendees over the three launch days to learn the latest via 30 sessions available on a wide range of business topics.
Experts from a wide range of background and experiences provided relevant and engaging information. Sessions covered topics such as: open book management, sales, fruit tree pruning, MTO audits, marketing, mental health, crime prevention, landscape lighting and augmented reality.
All 30 conference sessions, plus the two keynote sessions and full LIVE demo series are available on-demand for the remainder of 2021.
To access the content, you can purchase a full Congress Connect Conference Pass via
HortTrades.com/congress-connect-2021
for $225.
A student pass is $50.
Live Desk
Each day of the launch, the platform featured pre-programmed content via the Congress Connect Live Desk, which is now available via the On Demand feature. These include "Morning Wake Up Yoga," with Kiana Ng, Landscape Ontario's own, Meghan Greaves singing "O' Canada," a New Product Showcase featuring a series of videos on new and innovative products from exhibitors in the virtual marketplace, "Fire Walk with Joe & Joe," and the "Virtual Ale Trail," a series of videos producers of craft beers in Ontario.
Sponsors
In addition to the 140+ marketplace exhibitors who helped to make the event possible, Landscape Ontario would like to recognize the following sponsors: Banas Stones, Aspire Software, Stone Arch, Jim Pattison Lease, Dynascape, Rinox, NVK Nurseries, Connon Nurseries, SiteOne Landscape Supply, Turf Care, Natural Stone Traders, Unilock, People Corporation, York Region, In-Lite Outdoor Lighting, HortProtect, Toro, Region of Peel, Gravely, Greenius, Miska, LMN.