December 11, 2020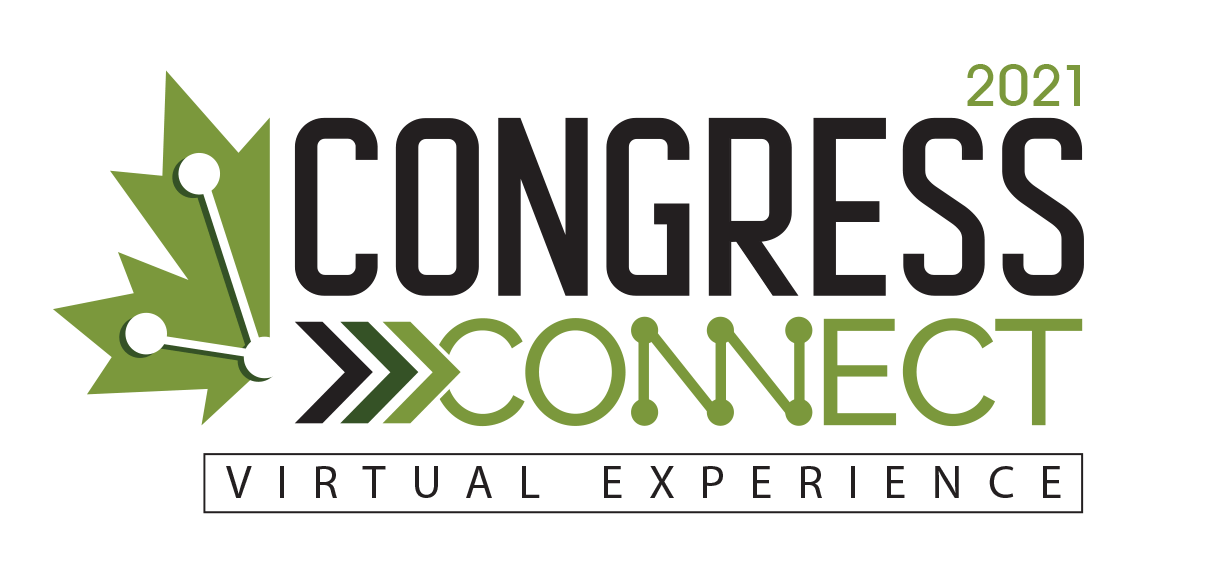 Congress Connect is a year-long experience
Registration is now open online for Congress Connect — Landscape Ontario's virtual marketplace and conference, launching Jan. 12-14, 2021.
Congress Connect registration is free. Registration will gain you access to exhibitors, marketplace, new product showcase, Drive LIVE, Hardscape LIVE and Green LIVE education sessions, plus the two keynote speakers in the Congress Connect Conference program. What's more, access continues for a full year.
Save time and money
Congress Connect is not a trade show: it's a year-long marketplace and conference for members of the landscape and horticulture profession to connect, learn, buy, share and grow.
This exciting new format means you will save time and money on travel. You'll also save money on hotel accommodation and food. Why not invest some of those savings into your team in the form of continuing education and skills upgrading via the sector specific conferences on Jan. 11 or the Congress Connect Conference.
Sector conferences January 11
As in previous years, the informative educational sessions at Congress actually start the day before trade show. "Warm-Up Monday" will take place on Jan. 11, 2021, featuring the IPM Symposium and Designers Conference.
These virtual all-day events will feature the same great topics, speakers and discussions as the live events.
In addition, those who register for either event will also get full access to the Congress Connect exhibitor marketplace, new product showcase, Drive LIVE, Hardscape LIVE and Green LIVE education sessions, and both keynote sessions from the Congress Connect Conference — all for up to one full year after the event.
The cost to attend either event is $50 until Dec. 18, 2020, then $75 after. A student pass is $25.
The IPM Symposium on Jan. 11 will run 8:30 a.m. to 3:50 p.m. and qualifying attendees will earn six Continuing Education Credits (CECs) from the IPM Council of Canada. Due to the virtual nature of the symposium, there will be a test portion to the CEC process this year.
The event is presented by Lawn Life, with supporting partners: Plant Products, Target Specialty Products, Rittenhouse and Nutrite.
Presented with recognition of the OALA, the 2021 Designers Conference on Jan. 11 will kick off with the Designers AGM at 9 a.m., followed by an amazing lineup of presenters.
Supporting partners of the event include Aquascape, NVK Nurseries, Unilock, and Proven Winners.
Both virtual events include several breaks throughout the day, plus a lunch break, where attendees can network with each other, follow up with presenters or panelists, or simply take a break to catch up on other business.
Congress Connect Conference
Each year, leading experts and well-respected leaders of various industries and sectors draw hundreds of landscape professionals to attend the Congress Conference. With a new virtual format, the Congress Connect Conference will feature the same great information, but on a whole new level.
The purchase of a Congress Connect Pass ($199 until Dec. 18, then $225 after) provides on-demand access to all 30 of the one-hour presentations for a full year.
That means you can rewatch your favourite sessions, replay part of the presentation that you are particularly interested in, and watch any of the sessions you were unable to get to during the launch days.
Plus you can do so at your own convenience and in the comfort of your own home, office, or vehicle. How's that for an improvement!
When attending the conference sessions Jan. 11-14, you'll also have the tools at your fingertips to interact with other attendees via chat and ask questions to presenters and panellists — something that's not easy to do in a ballroom full of 120 people.
The Conference program will run from 9:45 a.m. to 4:00 p.m. Jan. 12, and 13, with a keynote session from 12:30 to 1:30 p.m., and from 9:45 a.m. to 12:00 p.m. on Jan. 14. (
See sidebar
).
New products
The main reason industry pros attend trades shows is to see the latest new products from exhibitors. With Congress Connect, you'll have access to pictures, videos, spec sheets and sales reps who can answer your questions all year long. No more walking the aisles to find a particular product, supplier or exhibitor. Simply search and click and you will be able to chat with a representative or schedule a meeting or video call.

Help is always by your side
With Congress Connect, help is only a click away. Live support staff will be available to help you navigate the platform and to answer any questions. Don't be afraid to ask for help.
For more details or to register for Congress Connect or the Congress Connect Conference, visit
LOcongress.com
.