January 10, 2019
Congress 2019 Best Booth Awards
Awards were handed out to a select group of exhibitors at Congress '19, Canada's green industry trade show and conference, recognizing exceptional displays and promotion of the event.
A panel of judges evaluated over 600 exhibitors at the three-day event that ran Jan. 8-10, 2019 at the Toronto Congress Centre in Toronto, Ont.
Winners in the various categories are:
Best Booth – 100 sq. ft.
Jackson Pond (Booth #2204)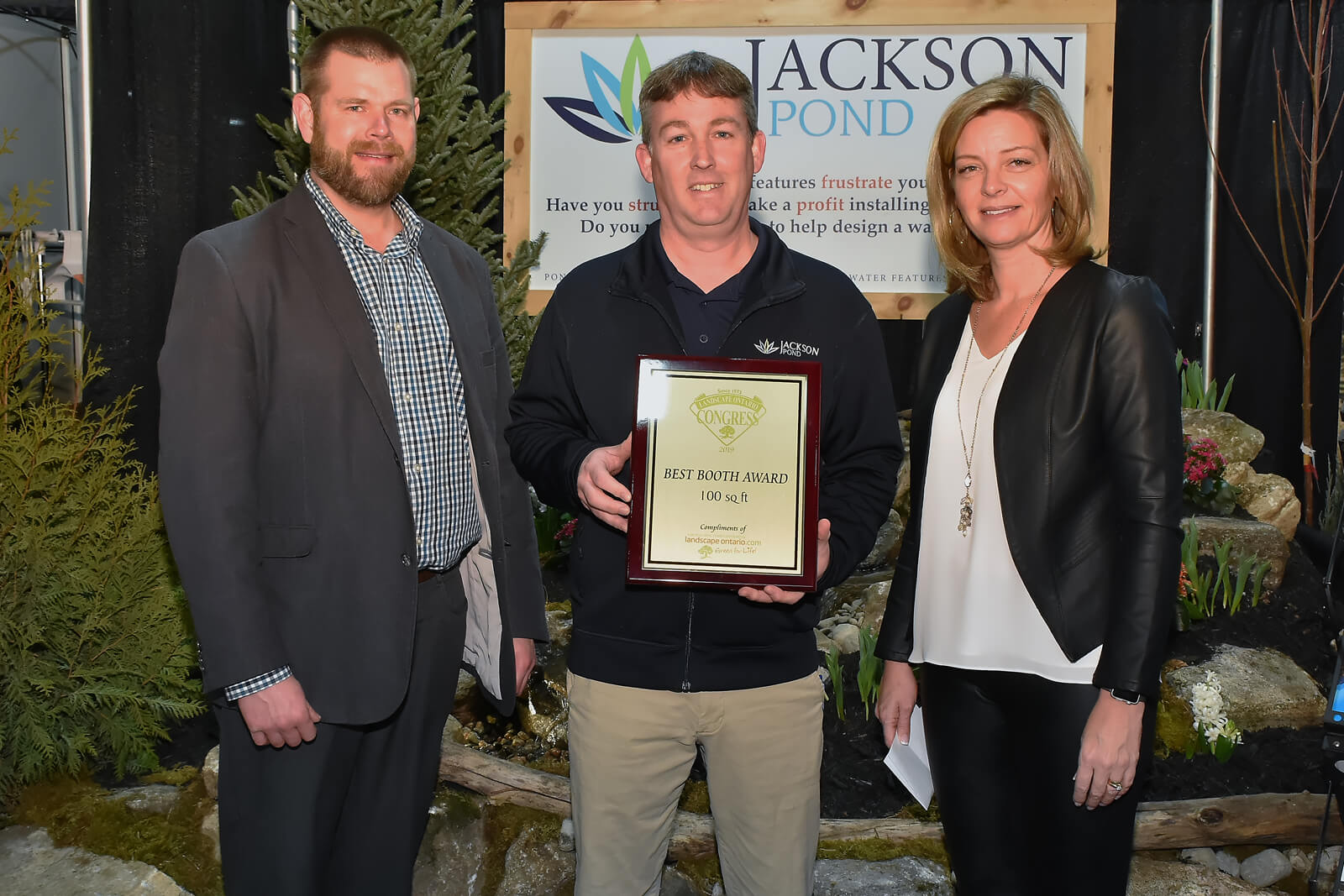 Judges comments: Excellent use of entire 100 sq ft. Great display of product in a three dimensional format that included impeccable attention to detail.
---
Best Booth – 100 to 400 sq. ft.
Kawartha Custom Cut Stone (Booth #2145)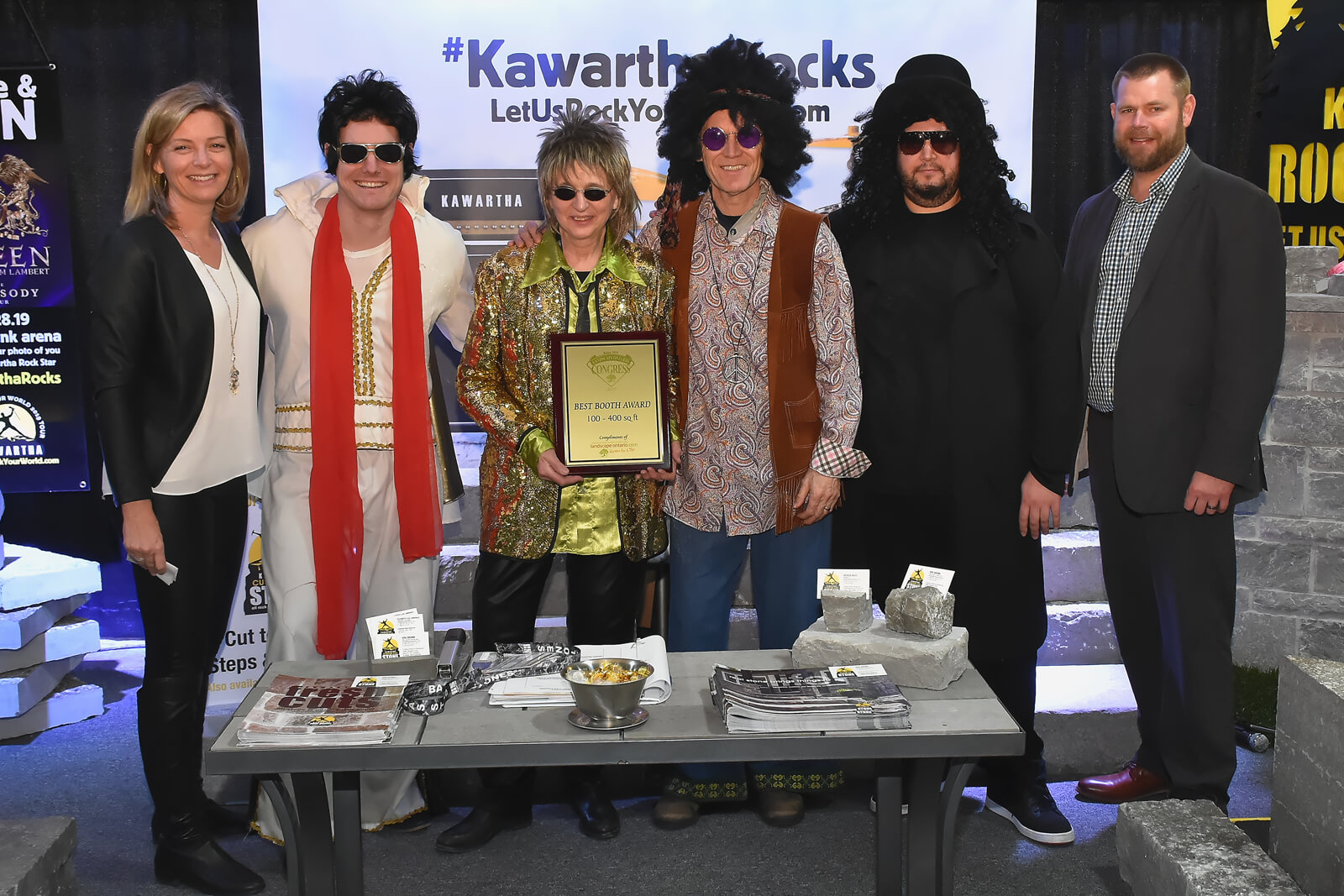 Judges comments: Clear brand identification and creative use of a nostalgic theme that tied in closely with product to generate instant customer engagement. Theme-costumed sales staff including Jimi Hendrix, Elvis Presley and Rod Stewart along with a contest to win tickets to a Queen Rock Concert were great ice-breaking elements for fun-loving customers.
---
Best Booth – 401 to 800 sq. ft.
Spider Mowers – Dvorak (Booth #650)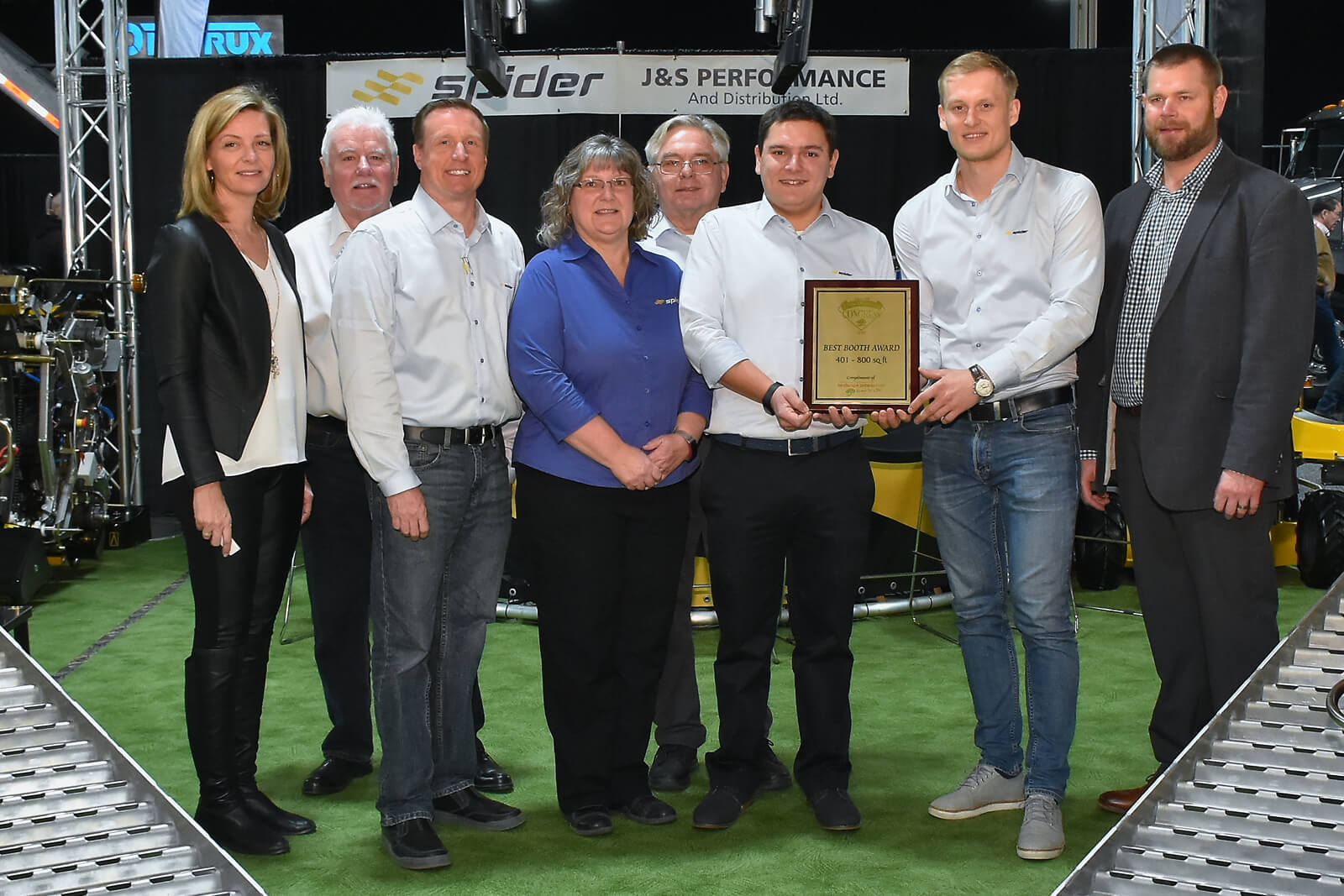 Judges comments: The 600 sq ft booth featured a three dimensional display elevating their high-end lawn mowers and a custom bar area. Exceptional attention to booth layout. The staff were knowledgeable and engaging.
---
Best Booth – Over 800 sq. ft.
Nissan Canada (Booth #230)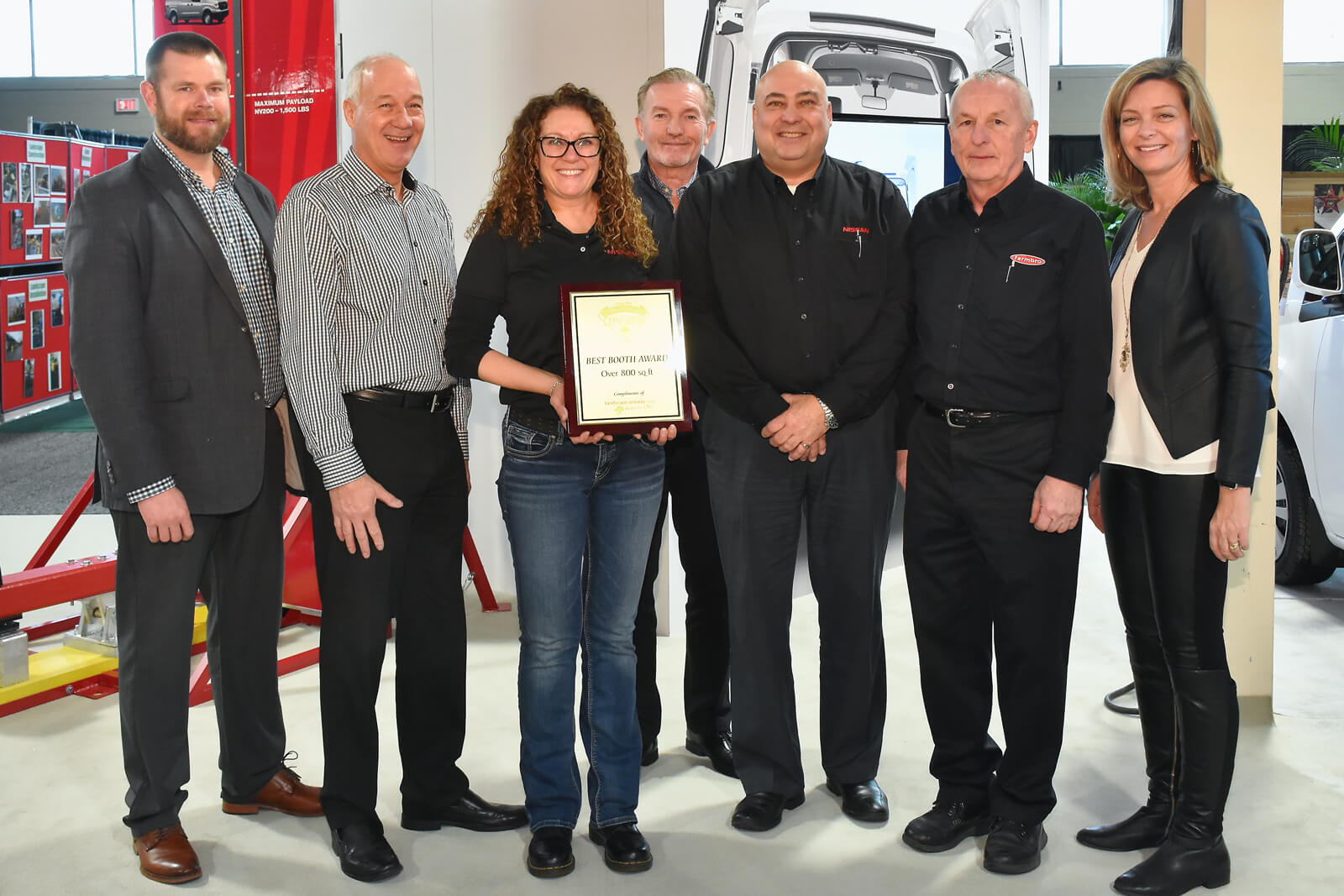 Judges comments: Nicely branded using a welcoming colour and booth layout. Red boxes in the truck added a playfulness to the display. Great use of technology.
---
Best of Show – Paul J Day Award
NVK Holdings (Booth #2356)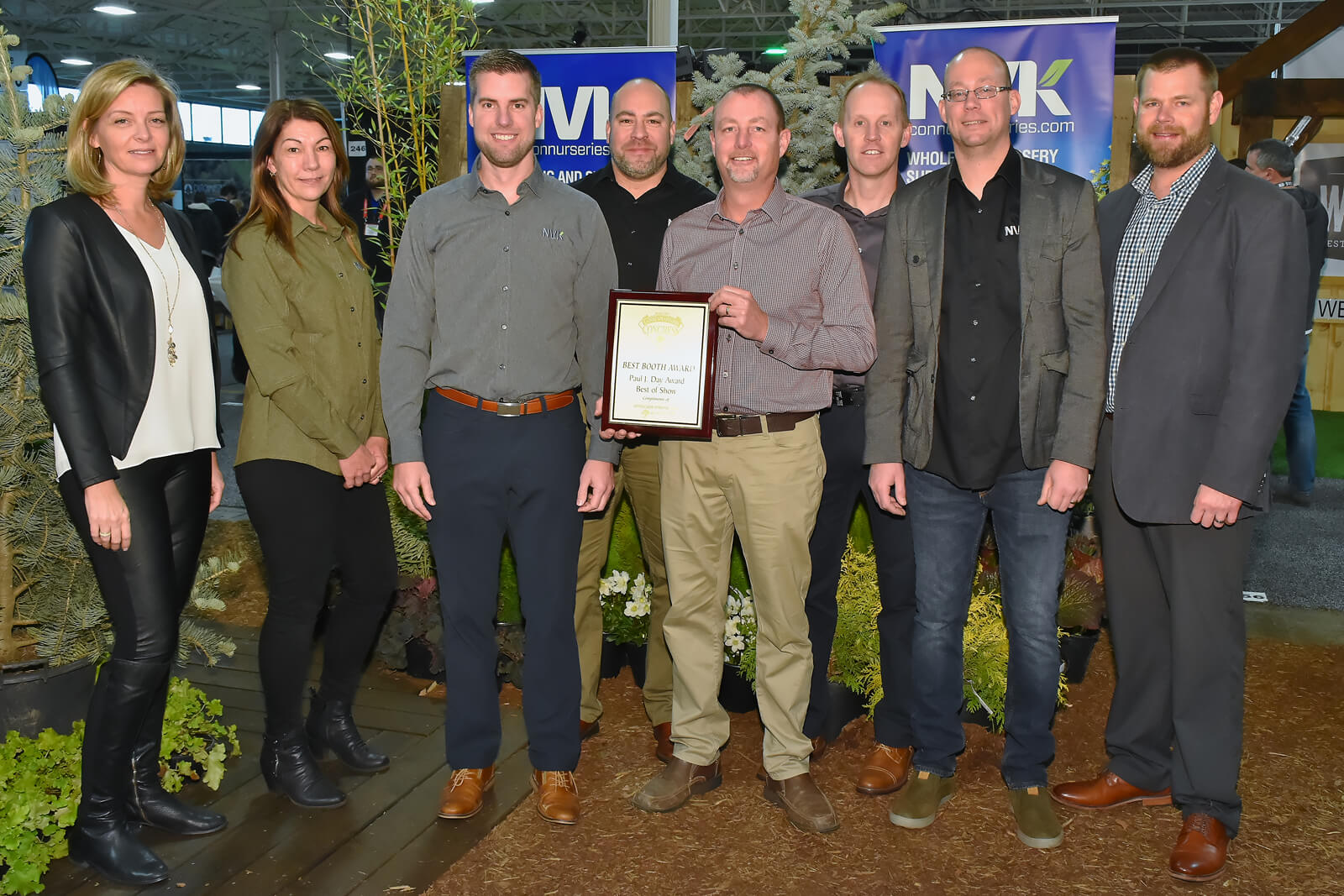 Judges comments: Plant materials, for which the company is well recognized, were innovatively incorporated to create an open and inviting display with a pleasant walkway and bar area exemplifying the still popular outdoor living space.
---
Best Promotion Award
Drive Products (Booth #1272)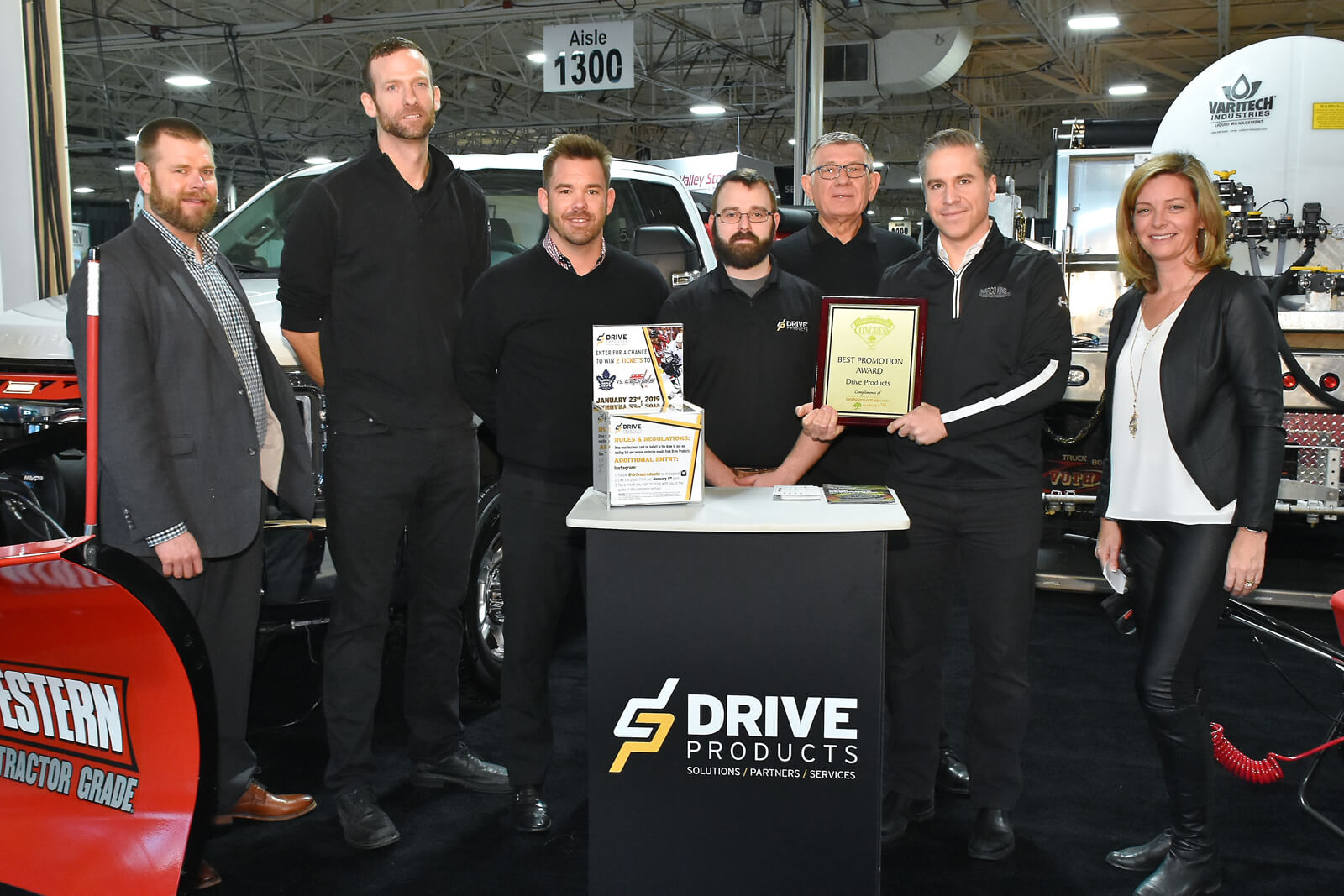 For full details on the show, visit
LOcongress.com
.