November 15, 2014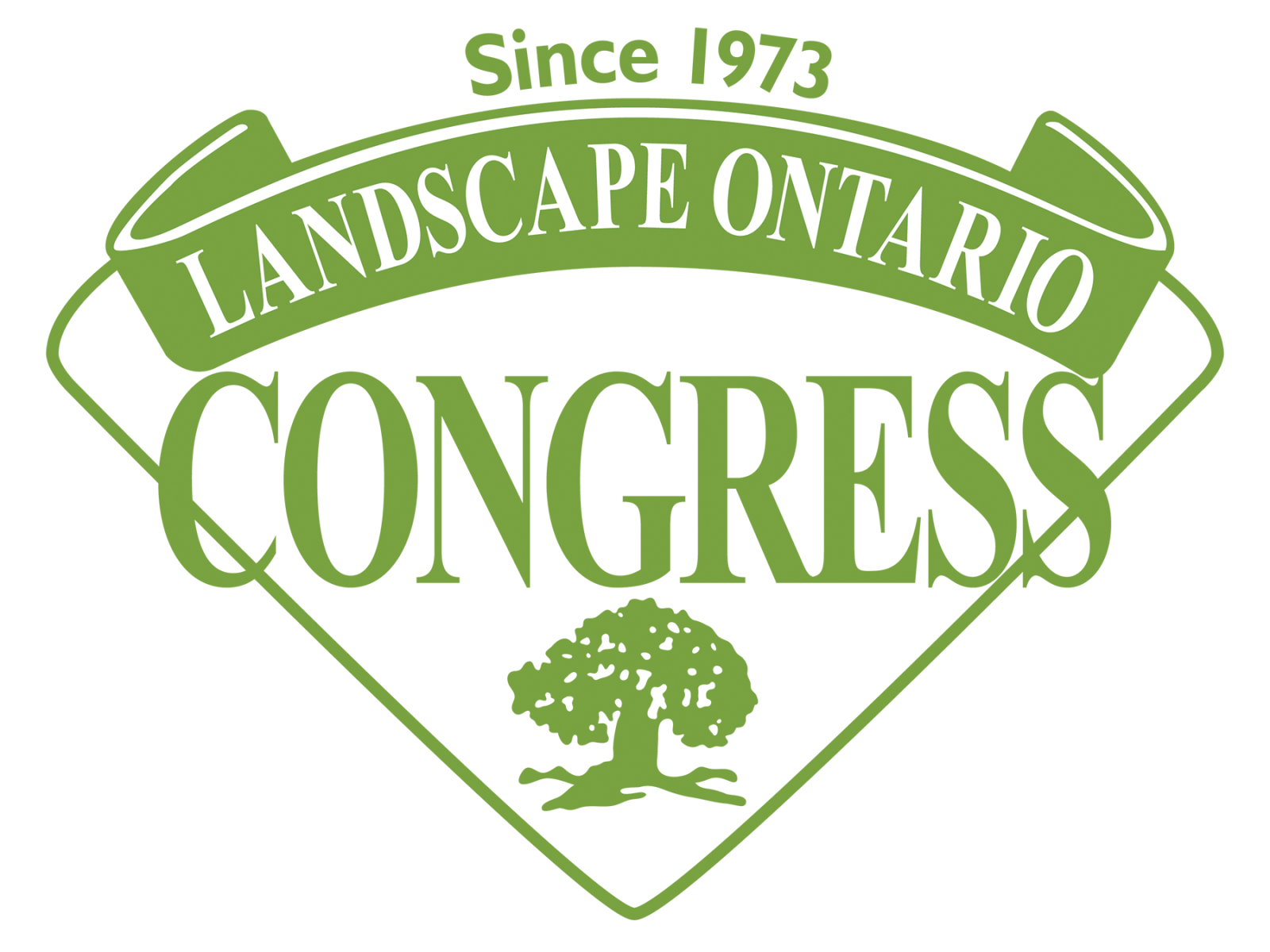 Congress 2015: Re-connect, re-invent and re-energize
LO trade show staff cannot recall a summer or fall, when they received so many requests for information about the 2015 Congress Conference line-up, which runs from Jan. 6 to 8.
The green industry is anxious to wrap up 2014 and launch 2015 with the industry event of the year — Congress, Canada's premier green industry trade show and conference.
"We are also very pleased and proud to announce the launch of our new look for locongress.com," says Heather MacRae, Director of Events and Trade Shows.
Bringing together educators, industry and government is the aim of a program renamed Cultivate and Connect.
This event has grown out of last year's Connecting Educators, held during Expo. CNLA and Landscape Ontario are hosting the second event at Congress 2015 on Jan. 5 and 6, International Plaza Hotel, the Congress host hotel.
The new version hopes to bring together all levels of education, improve connections between industry and education to ensure industry skills requirements, build bridges between stakeholders and attract youth and newcomers to the industry.
Topics will include exciting initiatives like Come Alive Outside and the Specialist High Skills Major program. There will also be speakers, such as Mark Cullen, Paul Zammit and Jim Paluch.
Also on Jan. 5 in the hotel, will be the launch of Landscape Ontario`s new Peer-to-Peer Network. This interactive workshop was designed with the over-burdened business owner in mind. Facilitators Jacki Hart CLP and Tim Kearney CLP will provide the tools, creativity and support to find helpful solutions and fresh approaches to common problem.
The Landscape Designer conference at Congress 2015 is scheduled to run – snow or shine – at the International Plaza Hotel on Jan. 5.
The 2015 edition kicks off at 8:45 a.m. and highlights include opening keynote from Alexander Reford on 'Colourful, Creative and Controversial: International Gardens at the Festival; Create Harmony With Fire and Water, presented by Jennifer Gannon; Ajon Moriyama's presentation, Looking at the world from within. A personal journey towards a sustainable future; Customizing Customer Interaction with Andrew Wall, and the closing keynote by noteworthy author, lecturer and designer, Julie Moir Messervy, with Get Out! Designing Landscapes That Bring Everyone Outside Again.
The day will wrap up at 4 p.m. with the ever-popular networking reception. This is another opportunity for delegates to meet and mingle pre-trade show.
Congress conferences open each day with a keynote speaker in the big ballroom, followed by concurrent sessions. Also included are daily owners-only workshops focused on key business-development issues. These conference sessions are all held at the Toronto Congress Centre, South Building.
Day One opens with
Protecting Pollinators: Why Bees are Struggling and How We Can Help
from Nigel Raine. We have all heard about the bee problem and your customers want to know more. The first conference lunch will provide attendees and opportunity to be introduced to one another, while enjoying some great food mixed with interactive fun. The first of three Owners-only workshops welcomes back Jeffrey Scott for
Shared Leadership: Grow a Successful, Self-Managed Business
.
Also running from 11 a.m. to 3 p.m. is the Legacy Room.
Building on day one excitement, is the Awards of Excellence honouring winners of the 2015 construction, maintenance and design programs. Attendees are treated to refreshments and entertainment, courtesy of presenting sponsors Draglam Salt and Earthco Soil Mixtures and supporting sponsor Connon Nurseries, CBV.
Day two kicks off with a members-only Annual General Meeting at the Plaza Hotel.
Wednesday's Life Lessons at Lunch features a panel of experts tackling a very popular and very controversial question, When is a Tree Dead? The panel will look at by-laws, disease, preservation mandates, weather, age, scientific diagnosis and a crystal ball.
The Owners-Only workshop welcomes Tom Shay for a look at the top 10 reasons why
Small Businesses Don't Die, They Just Commit Suicide!
Also running in the afternoon is a free workshop for all badge holders, Strategic Leadership Workshop by Vicky Smith. Across the street, there will be an opportunity for women in the industry to learn from each other, and gain inspiration at the Feminine Factor in Horticulture.
Closing day at the conference brings energy, innovation and offers strategies for a successful year. Join Meg Soper for a motivational life balance presentation that will deliver insight and practical strategies that entertain and inspire at
Wit, Fit and Balance: Strategies for Success!
At the same time, the irrigation conference will be running at the Congress Centre, and the new format will include lunch, courtesy of Rain Bird and Toro, and refreshments thanks to Hunter.
Tim Malooly will speak on
Emerging Trends in Water Use and Availability in the Outdoor Living Environment
. After a morning full of sessions, conference delegates will want more of Meg when she addresses the audience again at lunch with an interactive, high-energy session Bring it on! Create a
Positive Workplace
. Ever-popular speaker Mark Bradley returns to the conference with his Owners-Only workshop,
Becoming a Great White: Sell Jobs at the Top of the Food Chain
.
The conference will close with a keynote speaker Peter Van Stralen,
Build Your Business with Leadership
. His message is one that all delegates can benefit from. Each attendee will receive a copy of Peter's book
CARE Leadership
and have an opportunity ask him questions.
The Congress schedule, registration and pricing information are all available at
locongress.com
.