September 15, 2015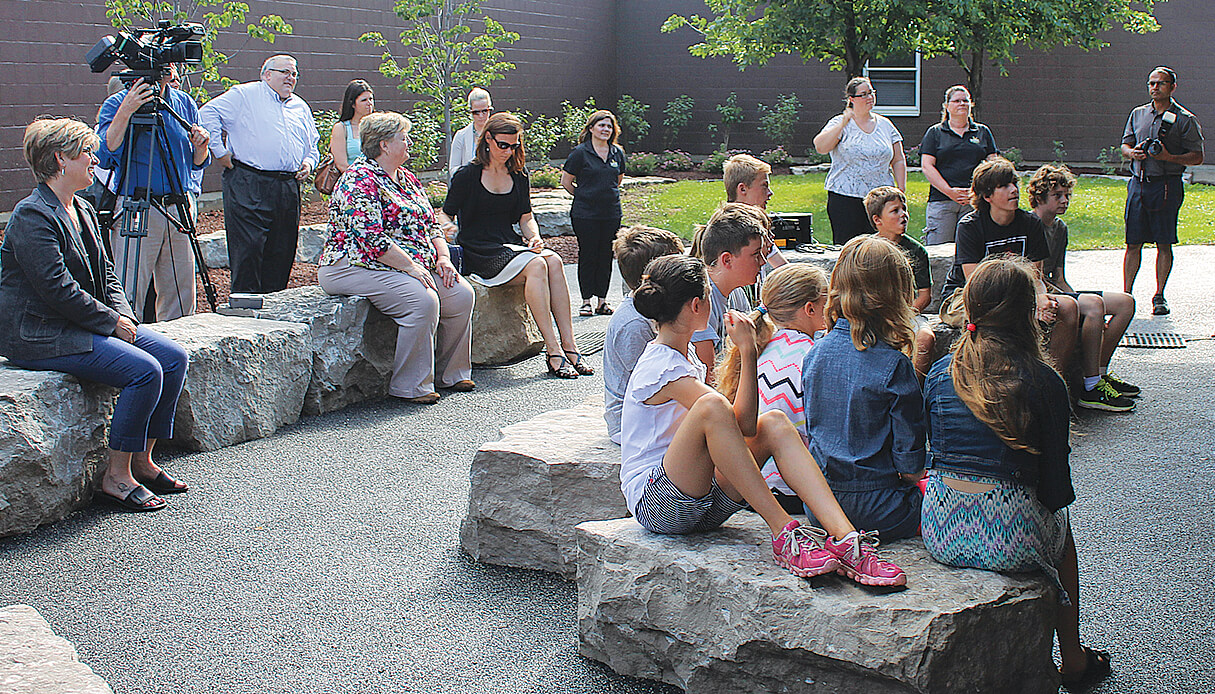 Community building at St. Thomas school
Several Landscape Ontario members participated in a project to turn a bare school courtyard into a green, outdoor classroom. They worked with other community-spirited donors over two years; contributions totalled over $50,000.

The outdoor classroom and garden at Elgin Court Public School in St. Thomas was dedicated on June 23. Community and school officials, as well as donors, were on hand for the ceremony.

Students immediately brought the project to life; snacks were served, and all enjoyed the kids' impromptu games in the beautifully designed, and safe, courtyard.

The school's grade eight graduation reception was planned for the courtyard later that week.

Participating companies from the green industry included R.W. Allen Horticultural Services, Beamish Landscape Services, Silverthorn Landscape Supplies and Sheridan Nurseries.