December 3, 2019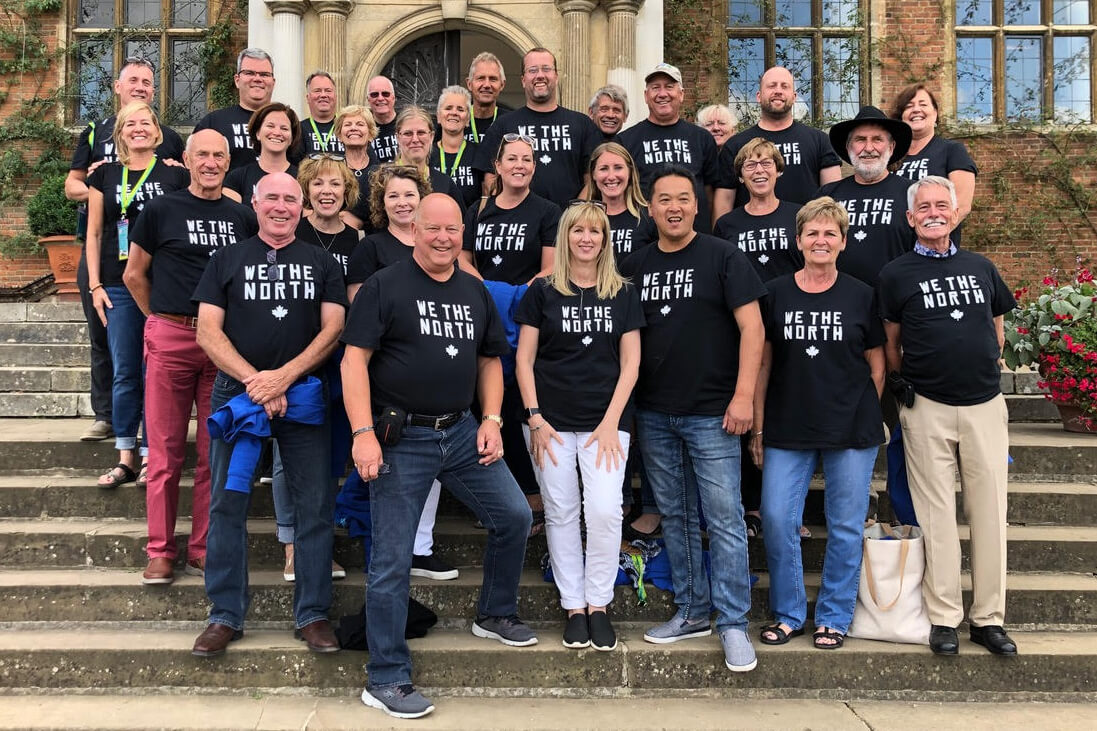 IGCA Congress 2019
31 Canadians attended the 2019 International Garden Centre Association (IGCA) Congress in Windsor, U.K., alongside 216 delegates from 19 countries. Delegates visited some of the best garden centres in the world, featuring expansive home décor sections, cafés and restaurants, children's play areas and seasonal experiences, farmers markets, butchers and grocery areas. Delegates had lots of great feedback.
Brian Sipkens with Sipkens Nurseries in Ontario said, "The best way to see what needs to be seen is often pointed out by someone else's perspective. The networking opportunities and feedback are the sharpest tools found on the (IGCA) tours. Seeing how the best garden centres in another country have evolved to meet their economics and demographic helps us to look outside the norm for opportunities that may present themselves in our own respective businesses."
John Zaplatynsky with Canada GardenWorks in British Columbia said, "My leading takeaway is how the U.K. garden centres have used cafés as a means of drawing year-round traffic to their centres. I love to attend the Congress tours, as it gives me a chance to keep in touch with other leading garden centres around the world and learn how they are dealing with challenges similar to what we face in Canada."
Want to learn from leading garden centres around the world, visit fantastic retailers and network with innovators in our sector? Registration is now open for IGCA 2020, Oct. 18-23 in South Africa. Visit
igcacongress.com
for more information and to register.
Funds may be available to assist with Canadian members' travel costs through the Agri-Marketing program. Following your trip to South Africa for the IGCA Congress, please submit flight details including cost breakdown, departure date, and return date; registration receipts including cost breakdown; and corresponding credit card receipts to reflect the exchange rate, as well as a voided cheque. Please send your completed report using a template available from the CNLA office. At the time of submission, we will review the documents to determine full or partial reimbursement; funds are available on a first come, first served basis. For more information, contact Lauryn Mullan at
lauryn@canadanursery.com
.
---
New programs: Travelodge and LMN
CNLA adds two new member savings programs: Travelodge and Landscape Management Network (LMN).
Under the Travelodge program, corporate travellers, employees and family members of CNLA receive accommodation savings of 16 to 20 per cent at all Travelodge locations in Canada. With over 100 locations from Vancouver Island to Nova Scotia, Travelodge hotels are conveniently located near major airports, highways and business districts, as well as great national parks and local attractions. Stay connected using free WiFi, stay active in fitness rooms, and jump-start your day with a free breakfast, featuring hot pancakes or waffles at most locations.
Landscape Management Network (LMN), is business management software designed to help landscape businesses grow. CNLA members now receive a free LMN Budgeting software license, $200 savings on LMN Professional software license, up to 40 per cent off QuickBooks Enterprise subscription, plus additional partner offers.
Contact the member services team at 1-888-446-3499 to access these savings programs or log into the CNLA website at
cnla.ca
.
---
The Canadian Nursery Landscape Association is the federation of Canada's provincial horticultural trade associations. Visit cnla-acpp.ca for more information.