November 3, 2016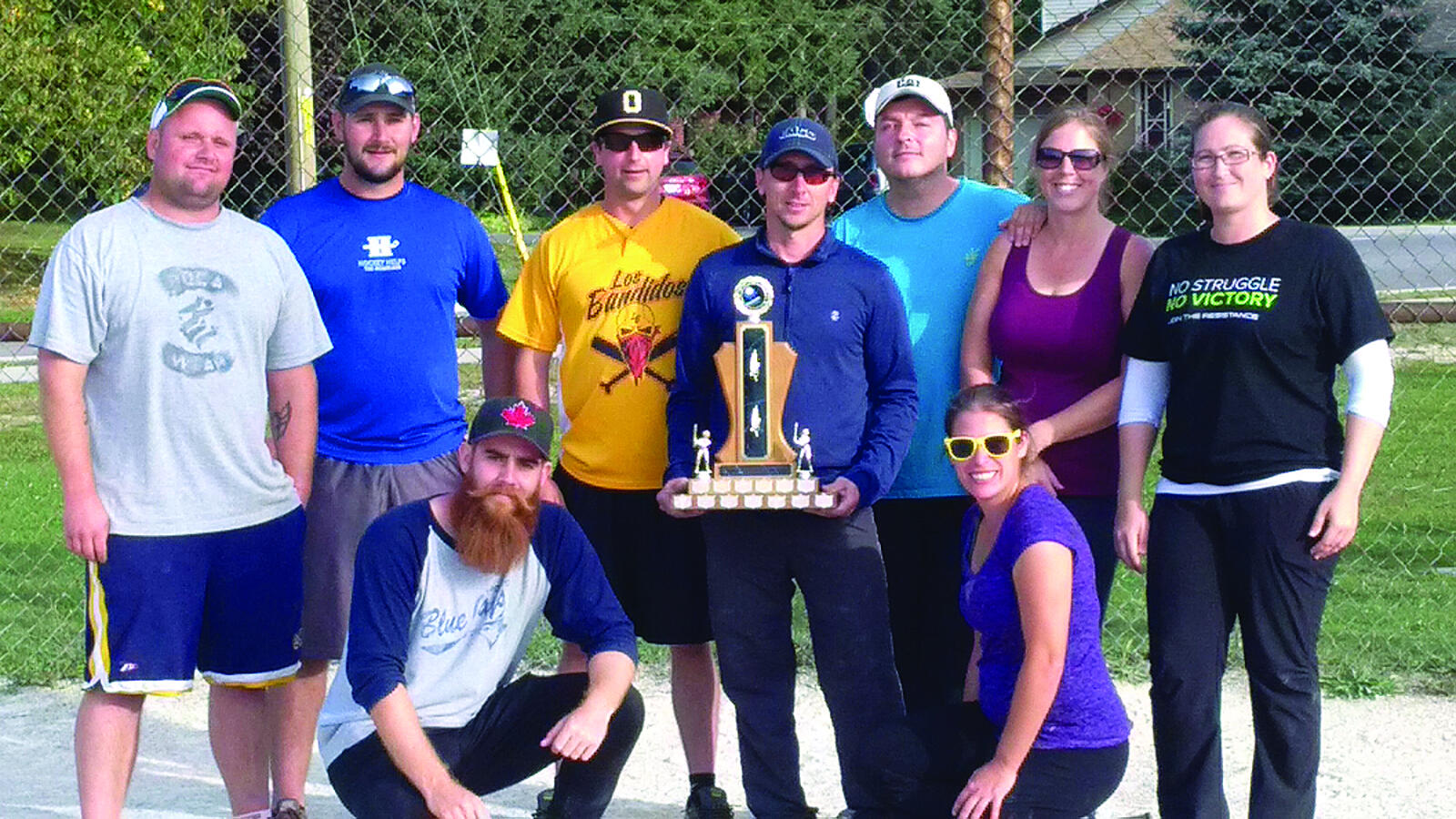 Clintar wins Waterloo Baseball Tournament
By Trevor Sloan

Landscape Ontario's Waterloo Chapter held its baseball tournament in Breslau, Ont., on Sept. 25. Participating in the event were seven teams from across Waterloo and Wellington counties. The teams represented various fields of business including landscaping, construction, property maintenance, and equipment suppliers. The format was structured to guarantee teams had two games to play, with the final game wrapping up in late afternoon. Included in the entry fee was a delicious lunch prepared and served by TNT Property Maintenance. Also included were numerous prize draws that were graciously donated by local companies.

Players ranged in age from 18 years and up, and fun was had by all in the family-friendly event. Congratulations to Clintar Landscape Management, Kitchener as they narrowly beat out TNT Property Maintenance in the championship game to take home the trophy. Make sure to keep an eye on the LO news for next year's Waterloo Chapter Baseball Tournament and start to build your roster, as organizers anticipate more team participation and additional offerings to participants.

Organizers would like to thank tournament sponsors: Nutrite, UPI, Swanson's Home Hardware, Compact Sod, Creative Landscape Depot, Adams Landscape Supply, Battlefield Equipment, Your Salt Connection, Marsh.