August 11, 2022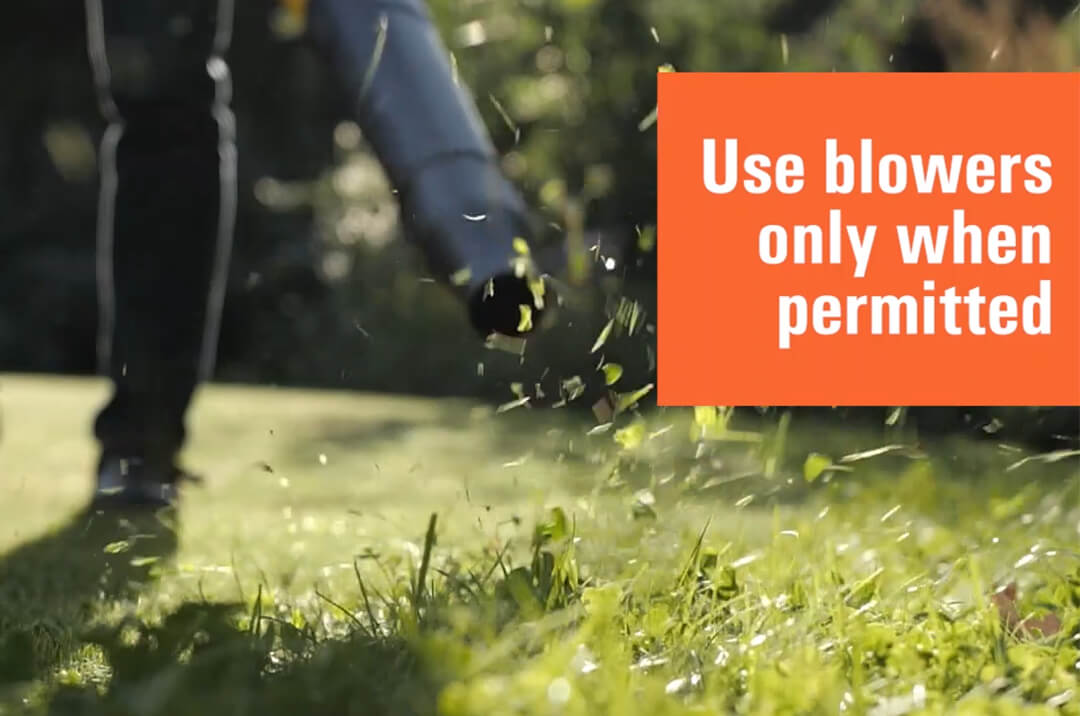 City of Toronto updates noise bylaw
On July 22, 2022, Toronto City Council passed two changes to
Municipal Code Chapter 591
in regards to noise of leaf blowers and small engine equipment.
Currently, noise from leaf blowers is permitted from 7 a.m. to 7 p.m. on weekdays, but starting September 1, the start time will be changed to 8 a.m. On Saturdays, Sundays and statutory holidays, noise from leaf blowers is permitted from 9 a.m. to 7 p.m. When cleaning properties, leaves and lawn clippings should not be blown onto sidewalks and roads.
The second change exempts golf courses and public parks, to exempt all City operations (including services contracted by the City).
Landscape professionals and homeowners are reminded to do the following:
Be mindful about disturbing those around you.
Use blowers only when permitted.
Consider using electric blowers.
What are the other ways to clean yards without using leaf blowers?
You can also keep yards and properties clean without using leaf blowers. Consider composting leaves whenever possible, using lawn mowers with mulch settings, raking leaves and using a tarp to collect leaves or using natural landscaping to limit area that needs to be manicured. If you do have to use a leaf blower, consider using green technologies such as electric and battery-powered blowers or low-noise equipment. Newer equipment is also required to emit fewer pollutants.
How can you reduce noise from leaf blower use?
Adopting best practices for leaf blower use can also help you reduce noise and the impacts of leaf blowers on residents. You can choose a blower that can operate at 65 decibels (dBA) or below, which still provides the power needed to care for most residential yards, but is quieter than the more high-powered equipment. Using the nozzle equipment of leaf blowers can muffle noise and limiting the number of leaf blowers in a small area can help reduce the impacts on neighbours.
More tips on reducing leaf blower noise and the impacts on residents is available at
toronto.ca/LeafBlower
.
TIPS