July 15, 2013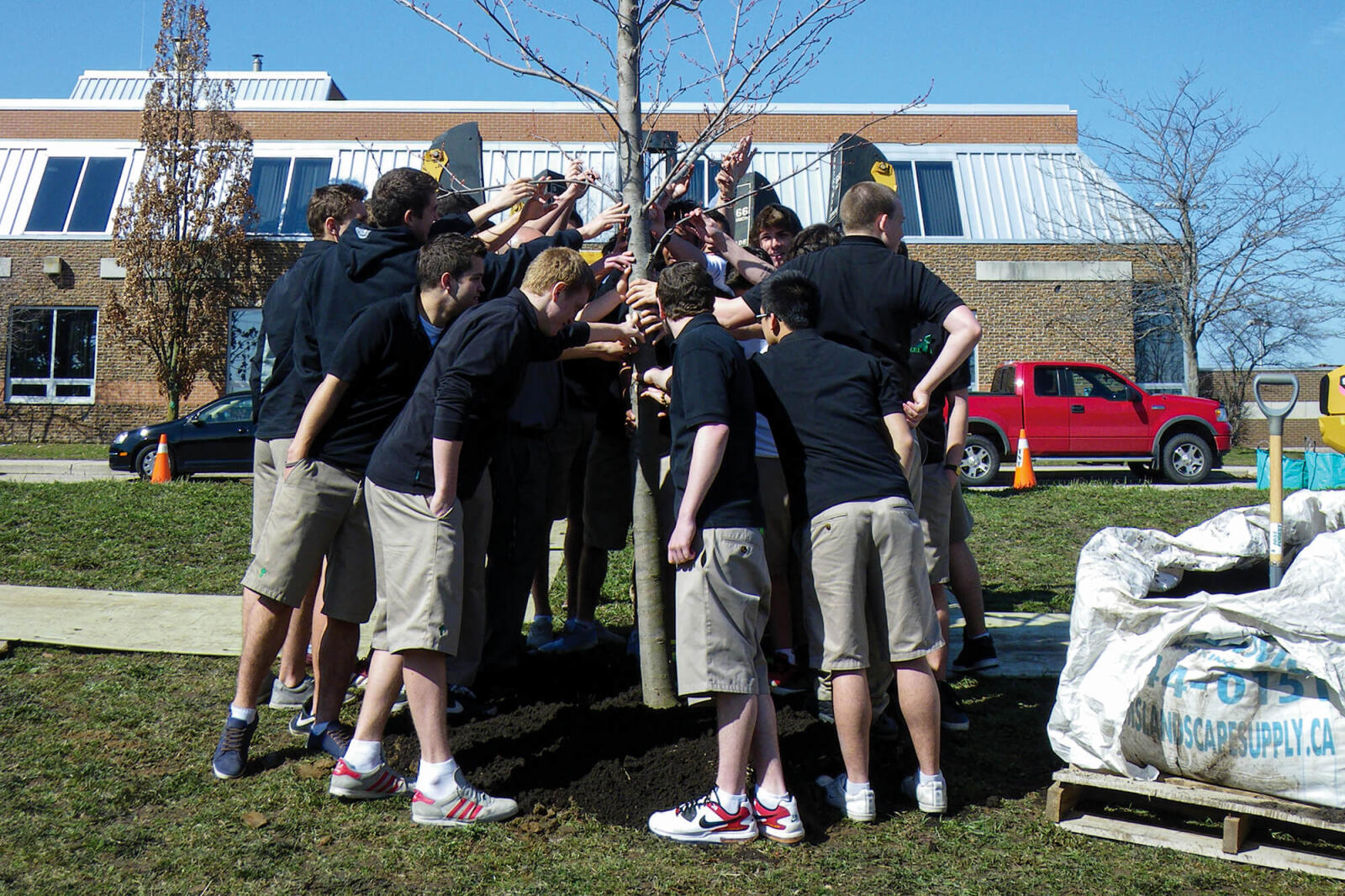 Chapter plants tree in memory of member's son
The Waterloo Chapter Board of Directors and members came together for a dedication ceremony in Living Memory of Nick Brown, a teenage son of Cheryl Brown who has been actively involved in Chapter activities.
Held in late April at St. David's High School in Waterloo, the Chapter provided the tree and planting for the ceremony. Phil Dickie of Fast Forest, Rob Tester of TNT Property Maintenance and Randy Adams of Adams Landscape Supply, all of Kitchener, came together to make the dedication happen.
The 18-year-old passed away in February. All members of his high school soccer team helped place soil around the tree, as did many members of the Waterloo Chapter. The team has taken personal responsibility for the tree and has been carefully watering it since its installation.
"When Cheryl visits the school for her younger son, we hope she sees the growth of the tree," said Chapter member Linda Tester of TNT Property Maintenance.
The following prayer concluded the ceremony.
Loving God, creator of seed and soil, of tree and flower, you have created this world and all that lives in it.
It is to You that we come in this prayer of dedication and blessing, for you are the giver of life and the sustainer of all that lives.
We come to you to dedicate this tree in memory of Nick Brown who you continue to hold in your generous grace.
We give you thanks for his life and the time we shared with him.
May this tree remind us of the one whom we love and who is held forever in your never-ending care.
May this tree dig deep roots and grow wide branches to bear witness to your abundant love and grace made known in our brother Nick.
We ask for your blessing upon this tree and upon us who mourn, that life might dwell and bear witness to the resurrection of our Lord Jesus Christ, through whom we pray.