October 12, 2022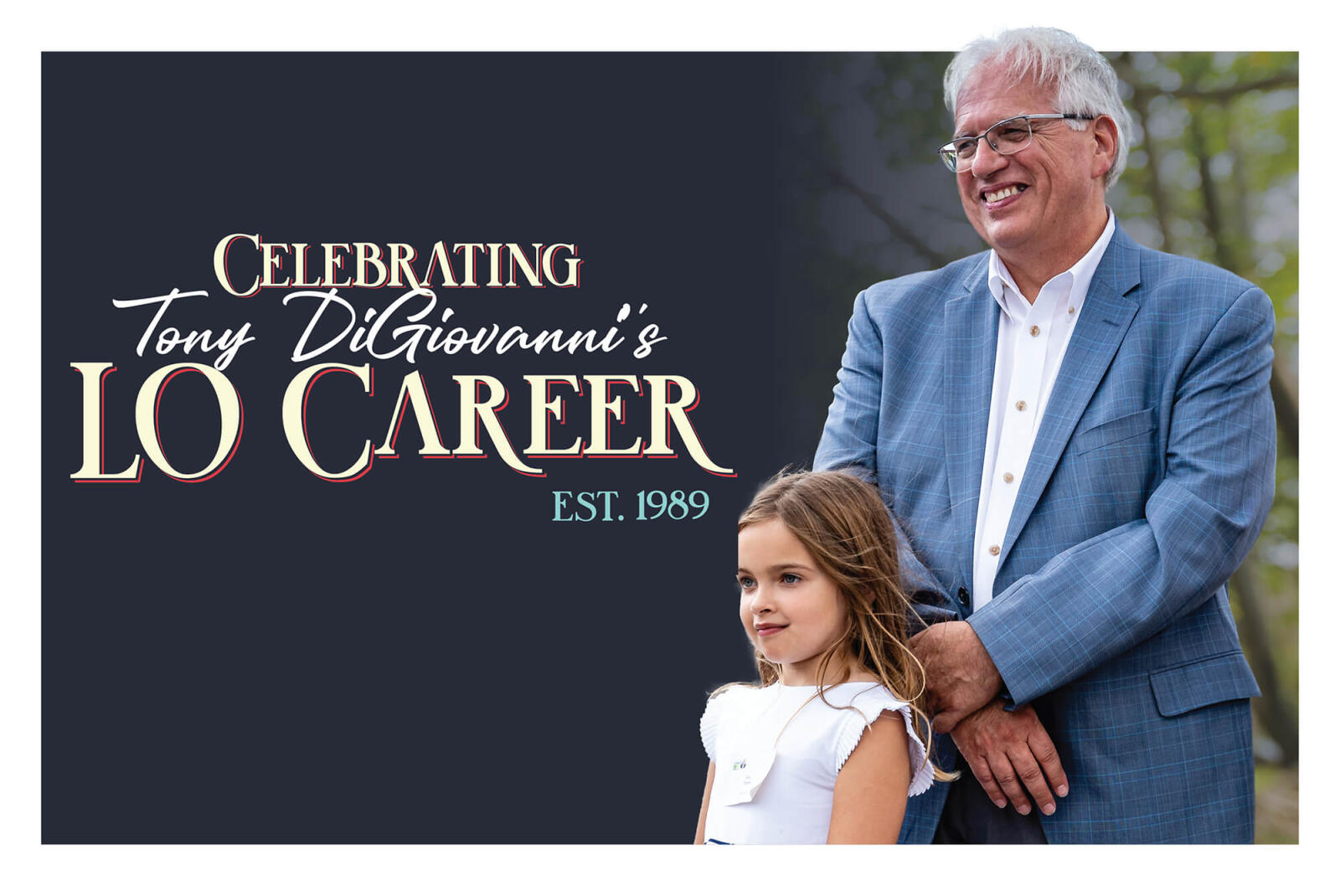 Story by Scott Barber
Photos by Karina Sinclair
More than 350 community members, colleagues, friends and family gathered at the Landscape Ontario home office in Milton, Ont., on August 18 to celebrate Tony DiGiovanni's 33-year career as the association's executive director. The party included food, drinks and live music, including a special performance by the DeeGees, Tony's band.
A contribution from each ticket sold for the event is being donated to the Tony DiGiovanni Scholarship. Managed by the Ontario Horticultural Trades Foundation, the scholarship provides $1,000 annually to a post-secondary student, "who best exemplifies the qualities that build trust in the profession of horticulture."
Officially, Tony's retirement begins Sept. 30, with Joe Salemi moving into the executive director position. However, Tony plans to stay active in the horticulture profession through roles with numerous horticulture groups and charities.
Landscape Ontario President Lindsay Drake Nightingale led off the speeches by wishing Tony well and thanking him for his contribution to the profession.
"Tony, you have had a strong presence in Landscape Ontario for over 33 years," Drake Nightingale said. "You have worked for 17 presidents and Executive Committees as well as thousands of volunteers since you started back in 1989… You have brought Landscape Ontario forward to federal, provincial, and municipal governments. You have brokered deals that have benefited the entire profession. You have led incredible teams of professionals that have pushed LO beyond everyone's wildest expectations."
Drake Nightingale noted that Tony's immense impact on the horticulture profession will continue for years to come.
"The Oxford Dictionary's definition of retirement is, 'the action or fact of leaving one's job and ceasing to work.' Doesn't really sound like Tony, does it? In fact, I know that Tony is going to be just as busy in retirement through his consultation and volunteer work with Canada Blooms, Communities in Bloom, Toronto Botanical Garden, Highway of Heroes Tree for Every Hero Project, Canadian Trees for Life, and Maple Leaves Forever – just to name a few."
She added, "Tony, the accolades are endless. The friendships are countless. The respect is unlimited. On behalf of the entire board of directors who join with me today to wish you grand successes in the next chapter of your life. Enjoy the journey."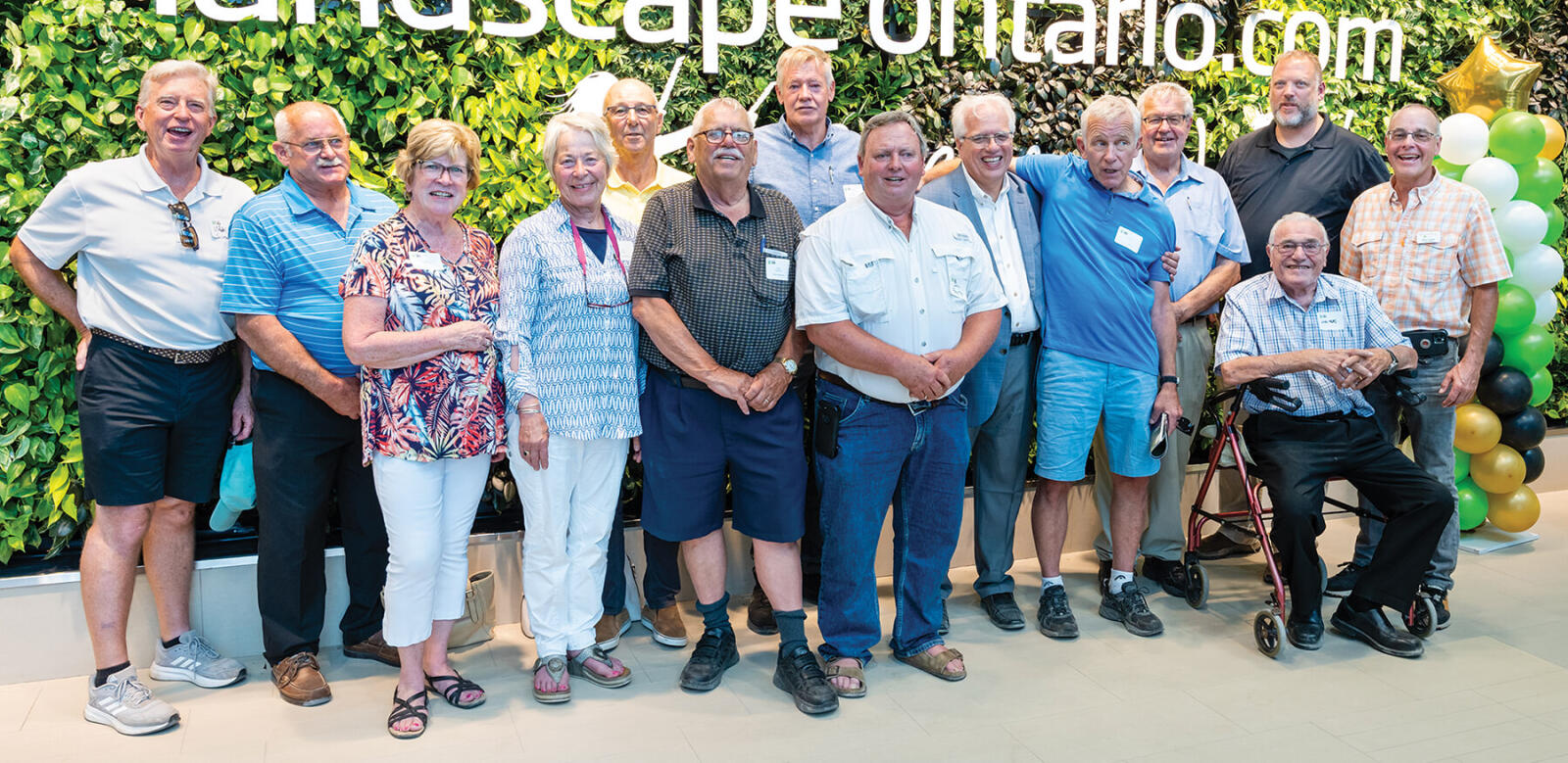 Tony thanked the LO community, his family and friends, as well as the association staff. He also reflected on the past three decades.
"It has been a wonderful 33 years acting as your representative. From the very beginning, you have been supportive. I have met so many wonderful individuals. The association world is filled with contribution-oriented and collaborative people who reach beyond themselves and work to make a positive difference in the lives of people they do not even know. I used to call myself the official observer, listener and summarizer. By doing this, it became clear what Landscape Ontario really was. Landscape Ontario is a community for mutual benefit and improvement focused on advancing a profession by working together to grow a prosperous, professional, ethical, valued and contribution-oriented industry. Who would not want to be part of a community with such a wonderful purpose and vision?
I have also been able to discern patterns of thought, values and actions that connect one generation to the next, inspiring each other. What are those common values and actions? Landscape Ontario is blessed with individuals who voluntarily take responsibility and choose to act. People who care and contribute. Caring is infectious, inspiring and communicates at an emotional level.
Our organization is filled with individuals who have a common vision for the future, who set goals and priorities and work together to make them happen. It is made up of individuals who understand the value of sharing and who have empathy. Our association is filled with people who understand that meaning comes from serving others. It is not just about us. These are some of the patterns I have noticed and been inspired by. Our association is in good hands. It will continue to be prosperous as long as these principles keep being propagated from one generation to the next. Thank you for enhancing my life."