July 28, 2017
Canada's provincial trees
Living symbols of landscape and heritage
BY JEFF McMANN
I asked an acquaintance to name the provincial trees of Canada. The reply: "What? Provinces have a tree? I did not know that!"
Yes, each province, as well as the territories, has one — adopted by Parliament. Many of the chosen trees reflect the history, natural and diverse landscapes of its province.
Taking time to research the designated trees provides a history lesson of Canada and the role trees played in the development, survival and economy of our people. The list can be used to create a truly native garden, or to sell the idea of a meaningful specimen tree.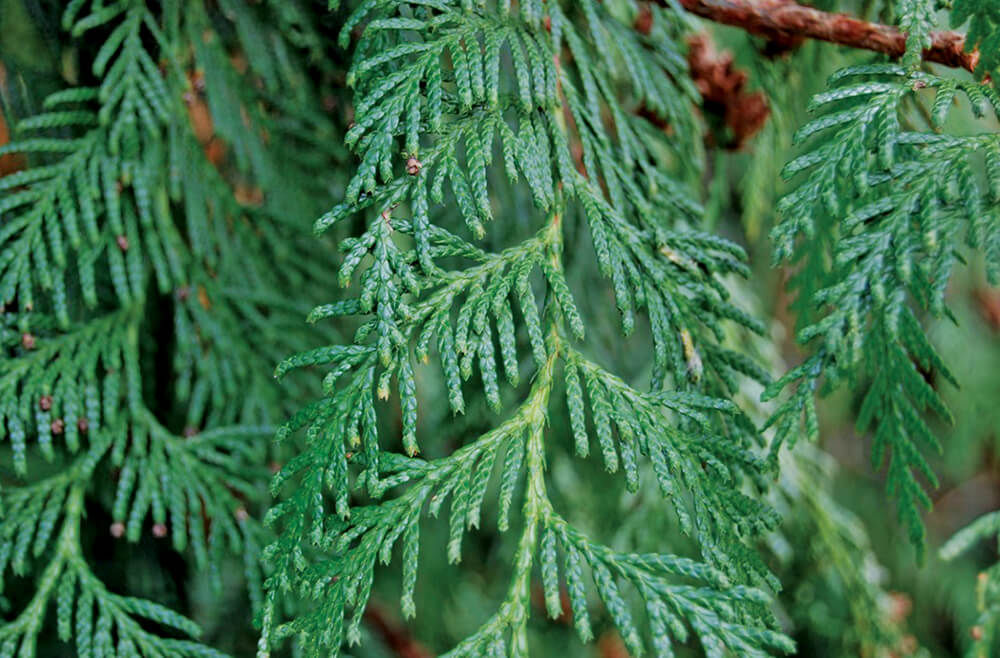 British Colombia
Western red cedar Thuja plicata
This shade-tolerant conifer is used as an ornamental tree, for screens and hedges, and can be found in gardens and parks throughout the world. There are a wide variety of forms, sizes, and colours. It can grow to 70 metres tall, with trunk diameters up to four meters. Some individuals live well over a thousand years.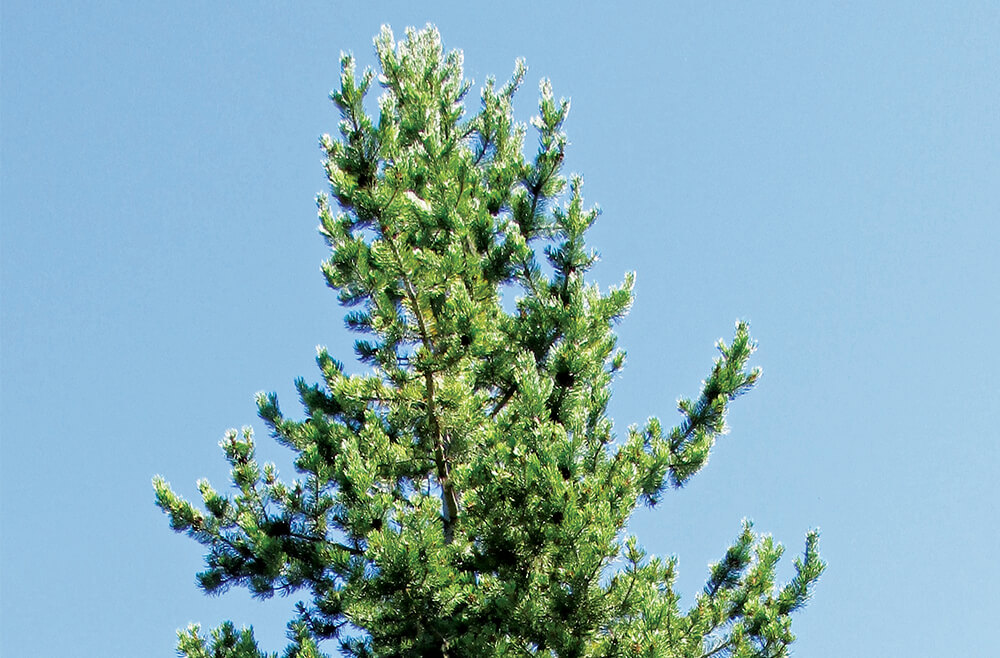 Alberta
Lodgepole pine Pinus contorta
This two-needled pine can grow to 50 m high and live for 200 years. Its crown is narrow and conical. It is valued as an ornamental, with many varieties and cultivars available. Lodgepole pine grows in a wide range of soil types.
---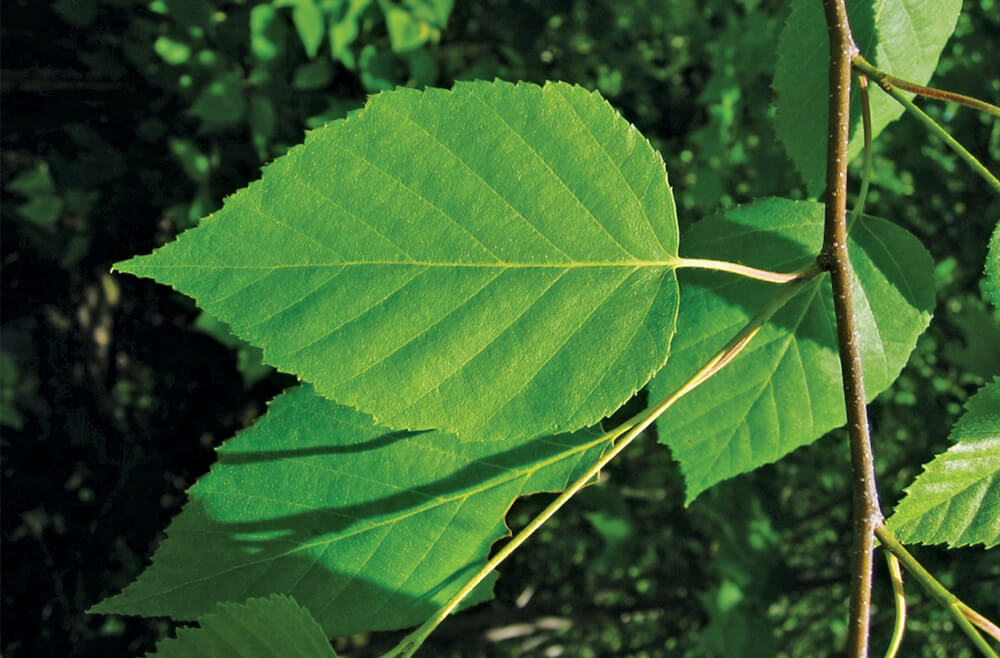 Saskatchewan
White Birch Betula papyrifera
White birch is generally planted as an ornamental because of its graceful form and attractive bark, which changes to white after about three years of growth. The fall colour is a bright yellow. It is a medium-sized deciduous tree typically reaching 20 m tall.
---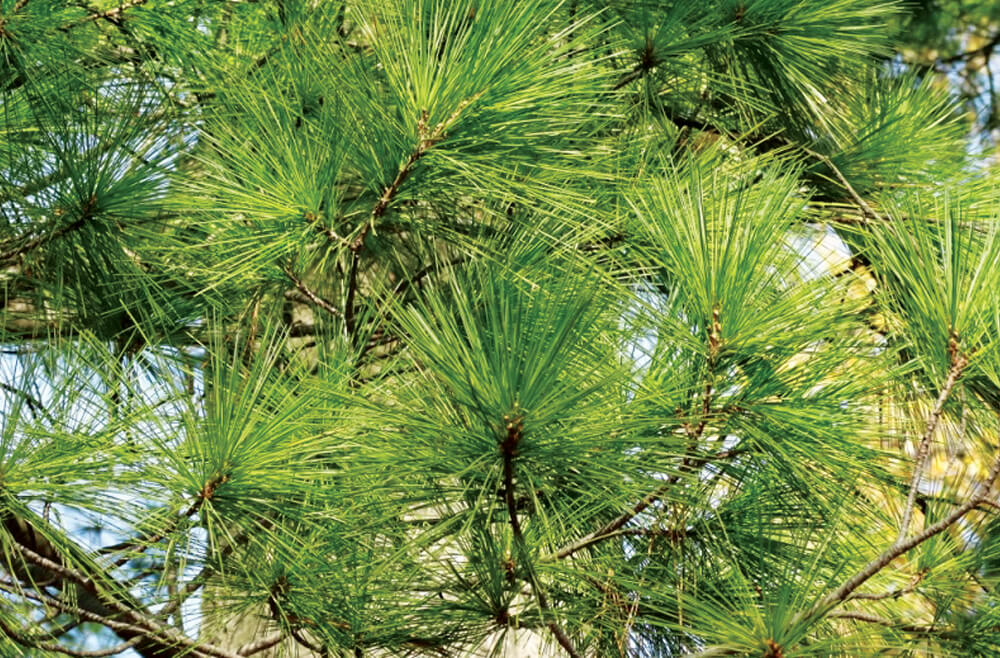 Ontario
White pine Pinus strobus/em>
White pine is a beautiful ornamental specimen, valuable for parks, estates and large properties. With regular shearing it can also be trained as a hedge. This five-needled pine grows to 35 m tall and prefers well-drained or sandy soils. It is extremely intolerant of road salt and compaction.
---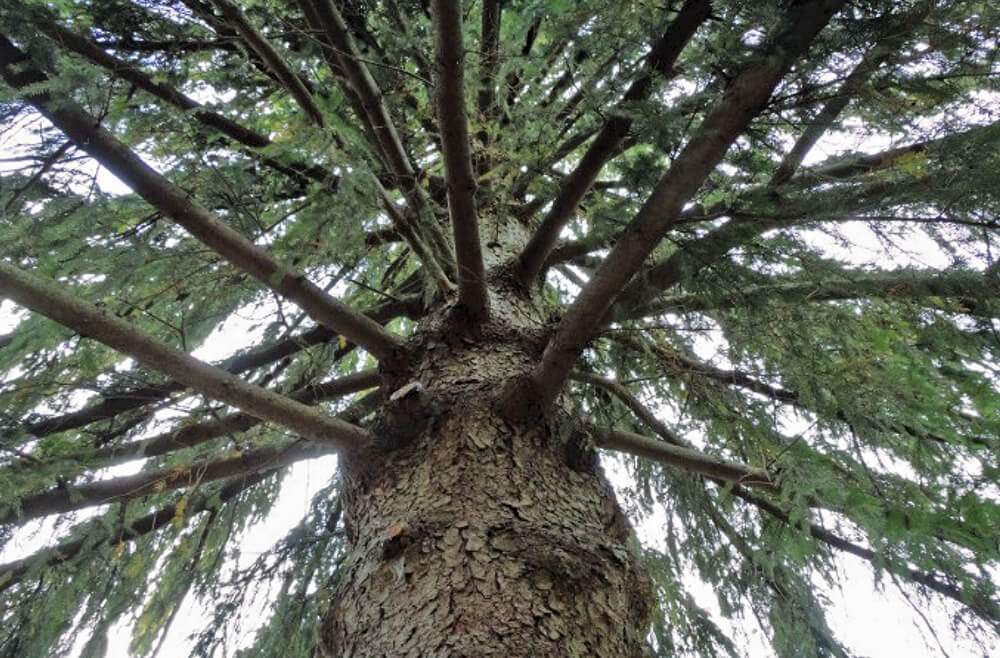 Manitoba
White spruce Picea glauca
White spruce is a large conifer, growing to 30 m tall in a wide variety of soils. It tolerates shade and can be used as a landscape specimen, hedge or windbreak. Often slow to grow when young, it does not tolerate urban conditions well. Many cultivars have been selected for use in parks and gardens.
---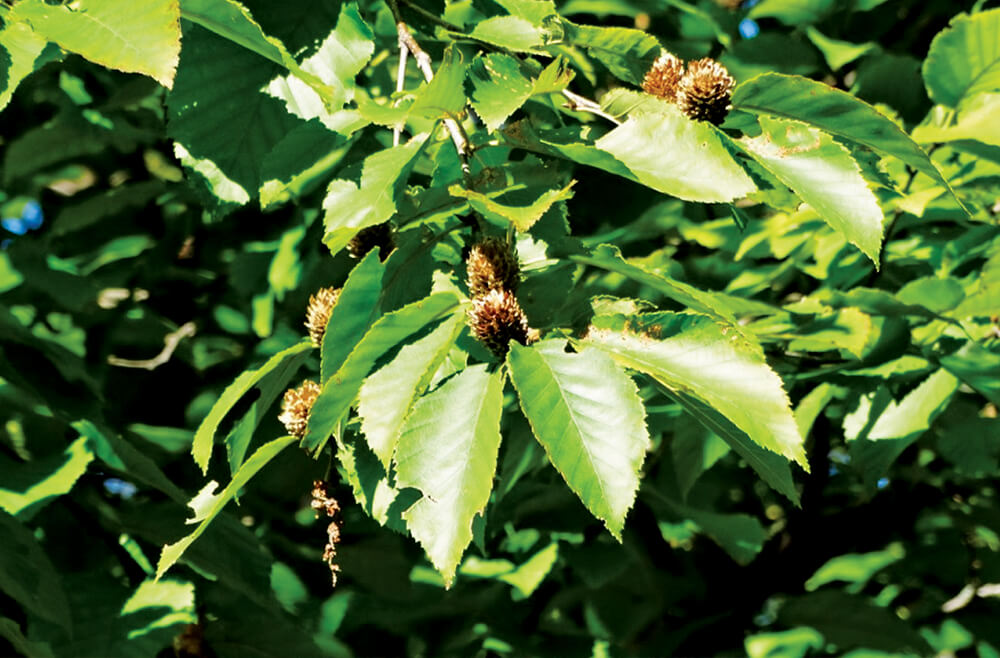 Quebec
Yellow birch Betula alleghaniensis
The bark on mature yellow birch trees is a shiny yellow-bronze, which flakes and peels in fine horizontal strips. The twigs, when scraped, have a slight scent of wintergreen oil. Yellow birch grows slowly and lives to about 150 years. It prefers moist, rich soils and is moderately shade tolerant.
---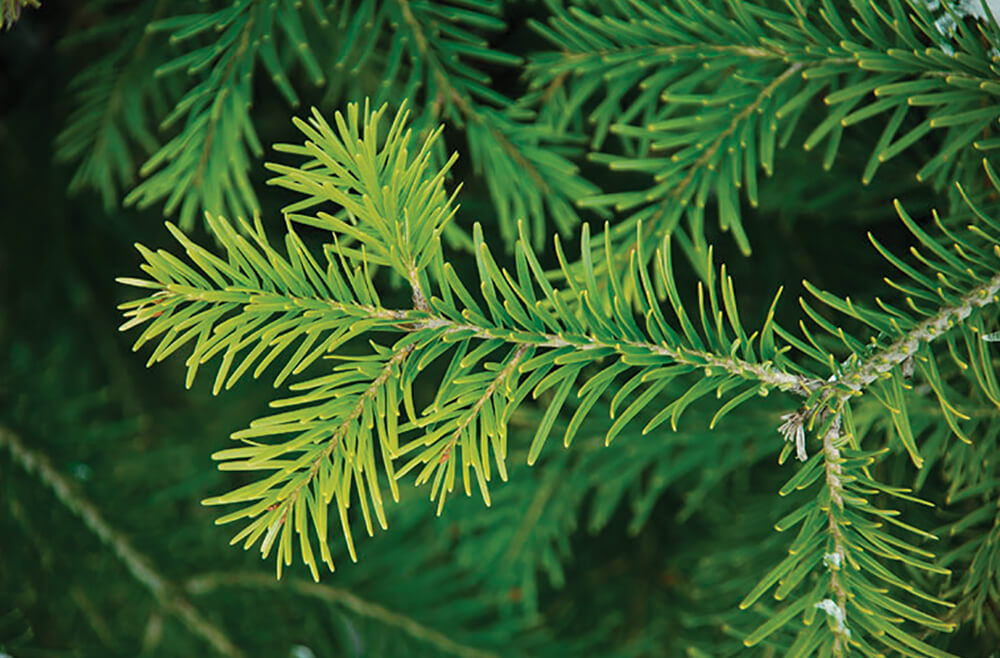 Nova Scotia
Red spruce Picea rubens
25 m tall with a crown spread of six m. Preferring well-drained sandy loam, it is suitable as a landscape specimen, hedge or windbreak. Growing at a slow-to-moderate rate, it can live for 450 years and is very shade-tolerant when young.
---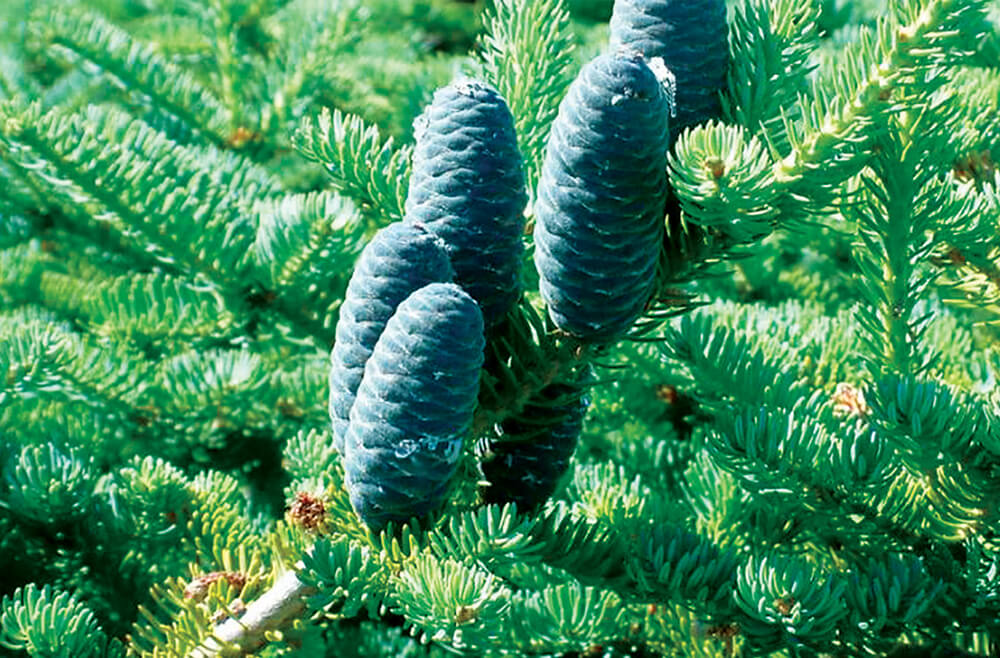 New Brunswick
Balsam fir Abie balsamea
Balsam fir is a small- to medium-sized, symmetrical, narrow conical evergreen that usually grows to 25 m tall and 70 cm in diameter, with a seven-m crown spread. This tree is used in landscaping as a specimen tree, but requires moist conditions to retain its needles, that are dark green above and whitish below.
---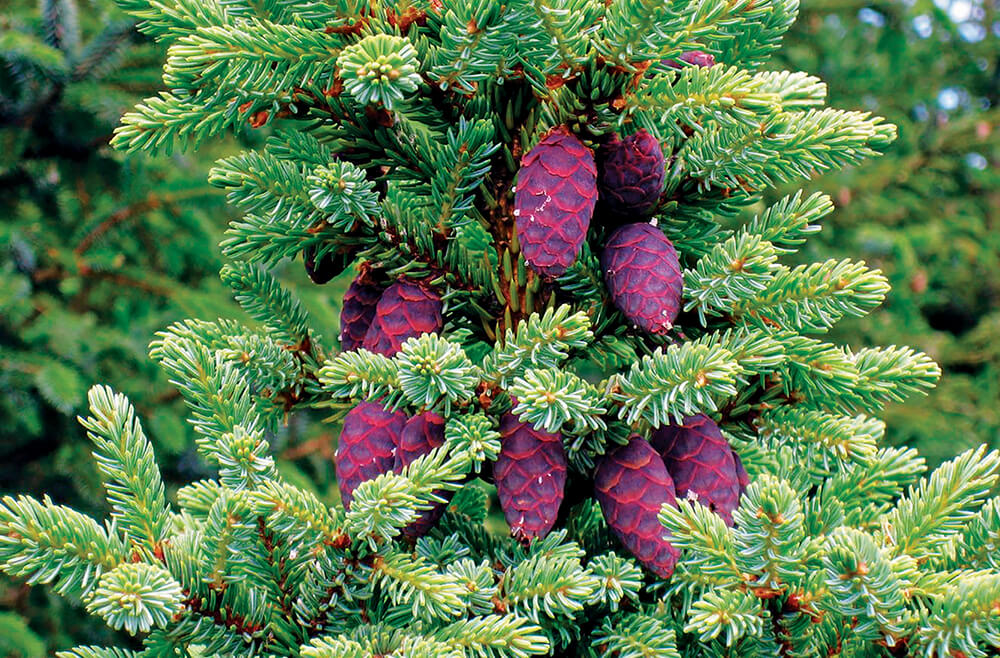 Newfoundland and Labrador
Black spruce Picea mariana
The black spruce is an adaptable tree that grows well in a variety of soils, moisture levels and light conditions. It is a slow-growing evergreen, reaching heights up to 15 m. Pyramidal in shape, it makes an excellent specimen tree. Unique cones are dark brown, and egg shaped; they may stay on the tree as long as 30 years.
---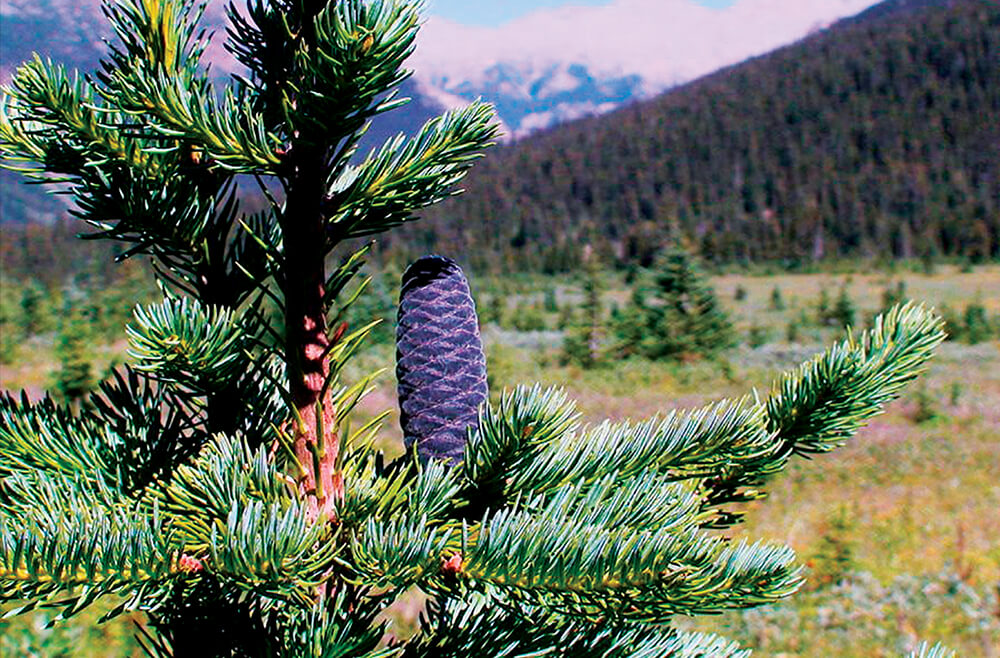 Yukon
Subalpine fir Abies lasiocarpa
Also called Rocky Mountain fir, Abies lasiocarpa is a medium-sized tree growing to 30 m tall, and makes for a unique specimen. The branches are short and drooping, the trunk is cylindrical and the narrow crown is dense and conical. It can live for 200 years. Hardiness zone 0.
---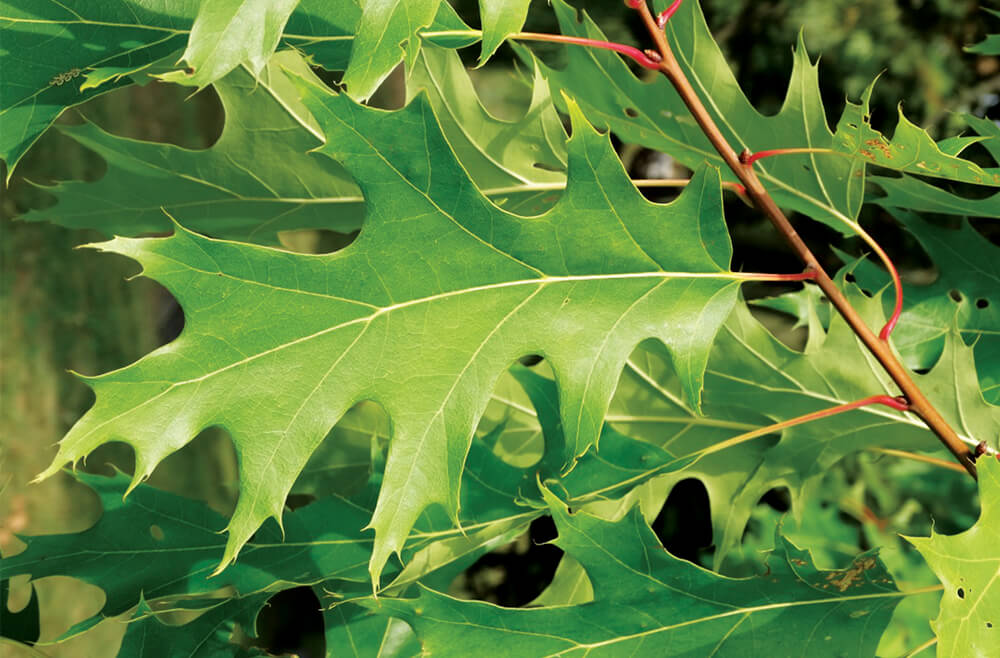 Prince Edward Island
Northern red oak Quercus rubra
Frequently seen cultivated in gardens and parks, northern red oak prefers good soil that is slightly acidic. This deciduous tree grows straight and tall, up to 25 m. Under optimal conditions and full sun, it is fast-growing, and a 10-year-old tree can be six m tall.
---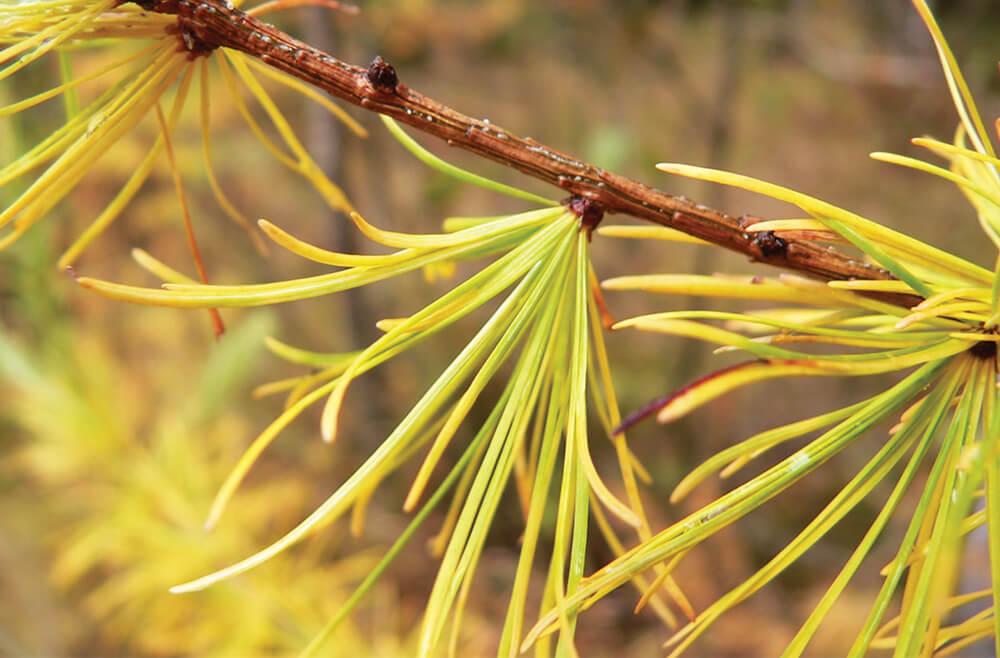 Northwest Territories
Tamarack Larix laricina
Tamarack is a deciduous conifer reaching 20 m tall. The leaves turn bright yellow before they fall in autumn, leaving the pale pinkish-brown shoots bare until spring. It is not often used in the landscape, as it needs wet soil conditions. Hardiness zone 0.
---
Jeff McMann is a long-time advocate for the grounds management sector, and arbor services coordinator at Toronto's historic Mount Pleasant cemetery.