April 15, 2012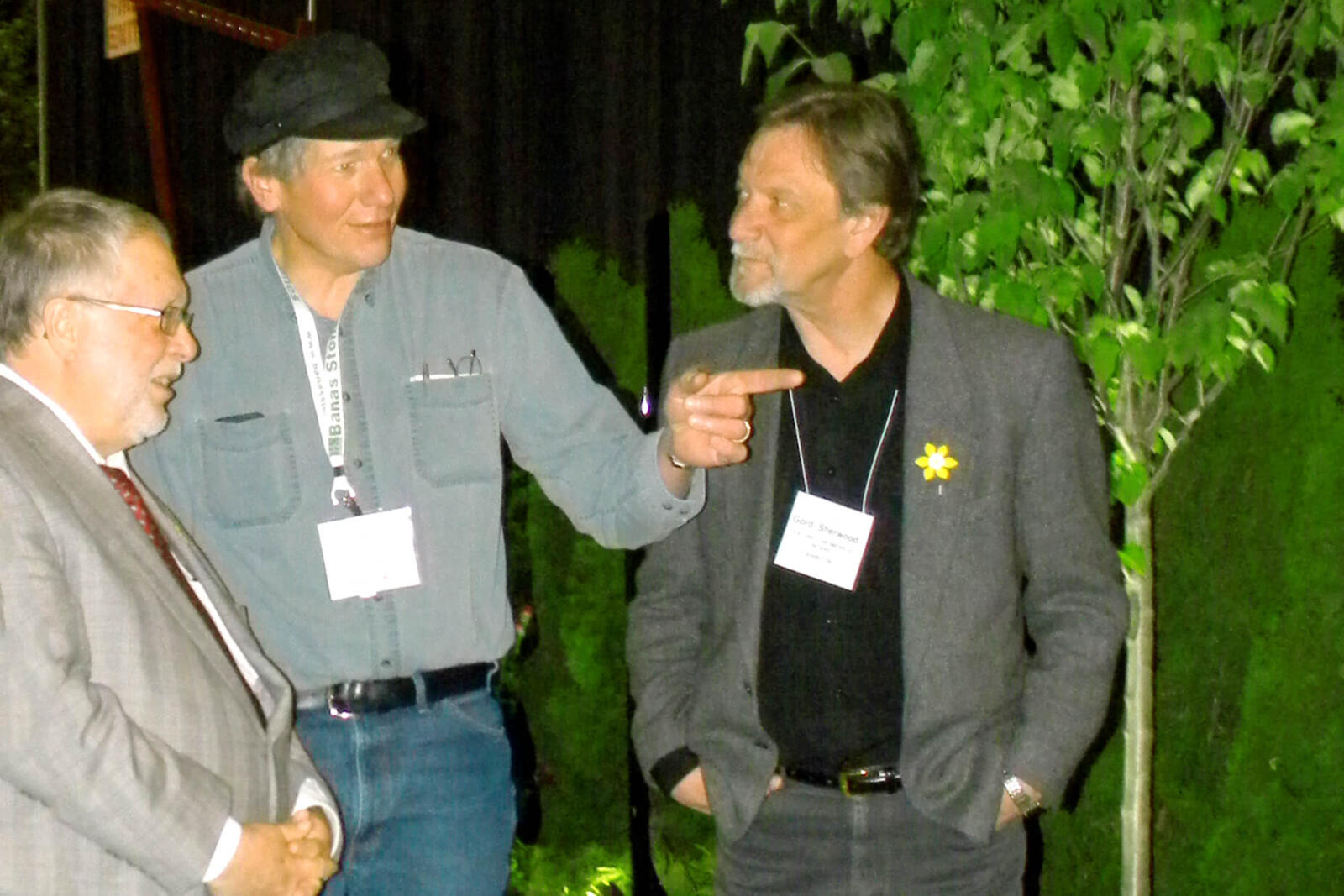 Canada Blooms 16th year sees many changes
Over the 16 years that Canada Blooms has been held, the national flower show has gone through numerous transformations.
None were as dramatic as the 2012 version, where Canada Blooms co-located with the National Home Show making it the largest home and garden show in North America.
This year the festival was open for ten days, from Mar. 16 to 25, instead of the usual five days. The result was a sizeable increase in attendance, although exact figures were not available by press time.
"It was great to see the look of astonishment and hear the comments from National Home Show visitors when they stumbled into the Canada Blooms area. From an industry perspective this gives us a huge opportunity to convert many people who are not aware of the huge benefits of gardens and green infrastructure and to emotionally connect with them through the products and services of our members," said LO executive director Tony DiGiovanni.
Most media gave positive reviews of the show, although some criticized the the co-location, saying the home show seemed to dominate, and Blooms former marketplace was not the same as previous shows.
Aldona Satterthwaite, executive director of Toronto Botanical Garden, wrote in her blog, "Last year, I was among those who sharply sucked in their breath when it was announced that Canada Blooms would co-locate with the National Home Show. I must say that the partnership has injected a new energy and brought new folks into 'our' show, and that's a good thing. In fact, this year's show offered a bumper crop of great ideas, inspiration and 'take-aways' for the home gardener."
Said DiGiovanni, "The Garden Marketplace was very busy in the Heritage Court area. Many exhibitors I spoke with were very happy, although the ten-day run took its toll. I also spoke to a number of people who said the clientele were not as focused or enthusiastic about flowers, plants and gardens. This is probably true, however, the more we expose those people to the talent and creativity of the members the better it is. From a business perspective, many members told me they had some very good leads."
Fred Post CLD, who was part of the LO garden build team and greeted visitors during the show, said volunteering at the garden provided many business leads. "I am having a tremendous response to the gabions. I can't judge the outcome yet, but it seems to me that there are benefits for sure. I know we put in a lot of time but hey...it's also for a great cause. I met some great people, made some new friends and had requests for the gabions from across the country, even from the Barbados." He joked that he thought with a nine-month break, he might be convinced to be part of the team again.
Talk of the show
The most talked about plant at Canada Blooms was the Medinilla. Canadian roses were also featured and were a huge hit. Medinilla is from the Philippines, and drew huge attention from visitors to the LO garden where it was prominently displayed. Ted Oorsprong of Northend Gardens in Jordan Station has worked for the past four years to introduce it to North America. His booth at Canada Blooms was a busy place.
The Celebrity Stage attracted many visitors, who came to see and listen to well-known garden celebrities.
Industry Night on Mar. 22 had a great attendance of LO members to see awards handed out to top gardens.
See list of winners on page 7
. Also on hand during Industry Night was a delegation from the Friends of St. James Park, who made a presentation of a plaque of appreciation to Landscape Ontario. Project co-managers Kyle Tobin and Alan White accepted the sign which reads, "The park is greener thanks to you."
Another exciting announcement that night was the High Park playground project, spearheaded by Adam Beinenstock.
See page 9
for a news story on this project.
Ontario Minister of Agriculture Ted McMeekin was given a tour of the Landscape Ontario garden by volunteer Paul DeGroot. The minister was impressed both by the workmanship demonstrated in the garden and the significance of the industry's employment numbers in the agriculture sector.
Charlie Dobbin, who has served as horticultural director at Canada Blooms for the past ten years, said, "The ten-day show was quite something for me." The extended number of days this year required a 'Refresh and Replenish Night' for tired looking plants, which took place on Mar. 20.
Dobbin reflected, "I had been dreading it — since I wasn't convinced that any volunteer in his or her right mind would show up to un-plant, then re-plant every flower and bulb in the place. To my happy surprise, not only did all the volunteers show up as promised, a few brought friends. One volunteer, Lianne Krane, brought her entire curling team! So, all went very quickly and smoothly, and we enjoyed pizza around 1 a.m., and everyone went home for well-deserved rest."
To view the LO garden build in time lapse, go to
www.youtube.com/watch?v=sF4oscJl-zQ
.