February 8, 2022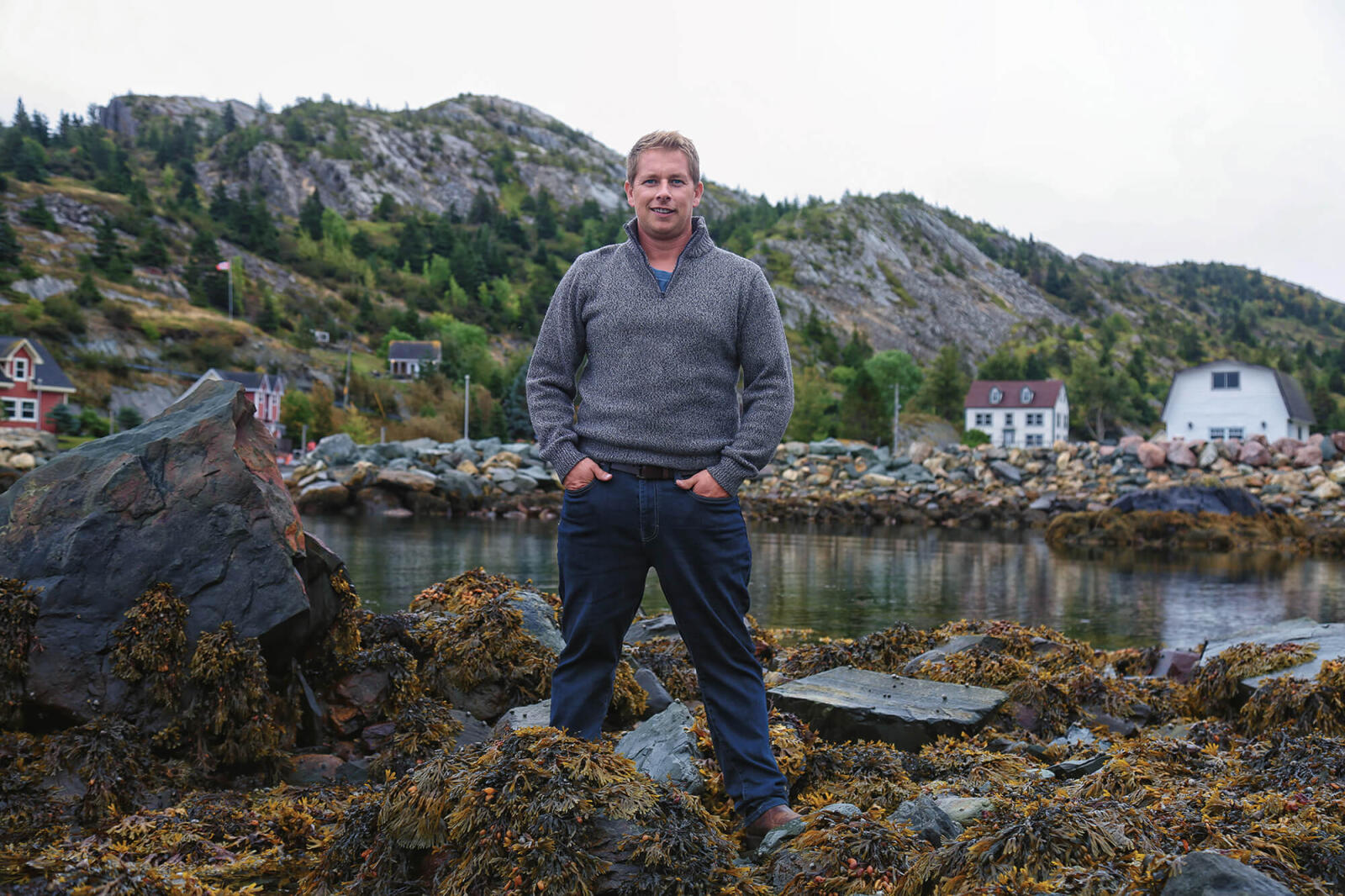 Building on "The Rock"

LANDSCAPE TRADES recently had the opportunity to talk landscaping with builder Randy Spracklin, of HGTV's Rock Solid Builds fame. A third-generation builder with an artistic flair and deep roots in his community, Spracklin lives with his young family in postcard-perfect Brigus, N.L. The co-owner of Newfound Builders, Spracklin is a fun-loving, hands-on boss who oversees crews working all over the island.

Landscape Trades: How important is a high-quality landscaping solution to your typical renovation/building project?
Randy Spracklin: That all depends on the property and the client. Overall, a house needs to fit into its environment. Landscaping doesn't need to cost a fortune, but a few strategic expenses can go a long way. Being able to enjoy your property increases joy — and there's no price tag on that.

What can landscapers do to help homeowners understand the value and necessity of their work in a typical renovation/building project?
Building and landscaping go hand in hand. So, if you're committed to your home, you're committed to your property. You have to look at it as one beautiful package. And, when you do, you can't separate one from the other. Of course, you can always tackle the outdoors later, once you've got a solid roof over your head… and the dust has settled!

What are some of the measures landscapers can take to build a stronger relationship with professionals like you?
Any long-term relationship has to be win-win so that everyone walks away happy. Flexibility is key since every building project is bound to come off the rails at some point.

What portion of the total renovation budget should landscapers expect to be devoted to their work?
Tough to say. The sky's the limit when it comes to landscaping. For some people, outdoor spaces are more important than their interiors so they're prepared to spend an arm and a leg. But, on average, I usually earmark around five to 10 per cent. And, I always expect spectacular results — no matter the size of the budget!

What are some of the most memorable landscape projects you've been associated with and why?
Hard to pick a favourite. Working in Newfoundland means we're constantly surrounded by some of the most incredible natural landscaping on the planet. I'm a nut for that kind of beauty. The dramatic rocks, the history, the ocean — whenever we make the most of all these elements — that's my favourite project.

What are some of the most disappointing landscape projects you've witnessed and why?
A landscape project has to fit with the property. And, when that scale isn't respected, you get a result that's wonky. Plus, I've seen some expensive and sketchy lawn art that'll raise eyebrows and would have been better invested somewhere else.

What are some of the special features landscapers can add to a property to make a significant impact?
A great landscaper will showcase the natural beauty of a property and will focus on the longer term, like gardens that have something to look at in every season and trees and shrubs that mature alongside your family. Personally, I love a great water feature and a yard that has something special for the kids.