September 28, 2021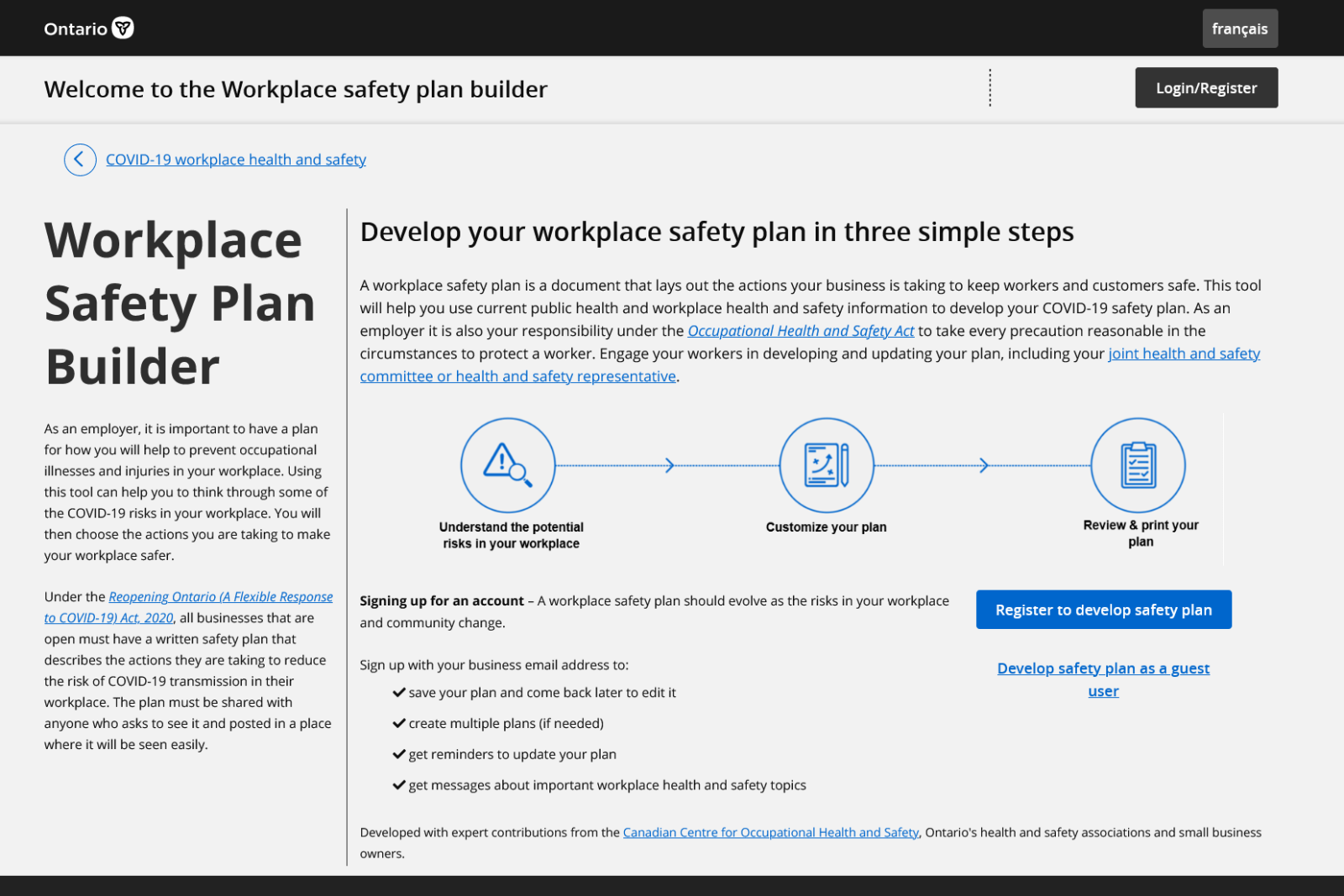 Build your own COVID Safety Plan online
The Ontario Ministry of Labour, Training and Skills Development (MLTSD) recently launched a free online and interactive platform that will make it easier and faster for employers to create a plan to address the risks of exposures to workplace hazards like COVID-19 in their workplace.
The workplace safety plan builder was developed with small business owners in mind and included small business owners in its design. With the input of users, the platform will continue to evolve to better meet the needs of business owners across Ontario.
By signing up with the platform, business owners can receive updates about important health and safety topics.
Use of the workplace safety plan builder is not mandatory, but a safety plan is required under the
Reopening Ontario (A Flexible Response to COVID-19) Act, 2020
(ROA). Employers who use it can create customized safety plan(s) by:
Answering a series of questions about risks in their workplace
Indicating what control measures they have already taken and will take by choosing from suggestions and adding their own specific control measures
Saving their plan to come back and update it as needed
The workplace safety plan builder can be found at
Ontario.ca/COVIDSafety
, along with the existing safety plan guide and other helpful resources for businesses.
GET STARTED