February 4, 2020
Big changes coming to membership categories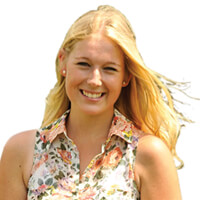 At Landscape Ontario's annual general meeting on Jan. 8, members voted in favour of making changes to the existing membership categories. This year, the membership structure will adopt nine different classifications. This is a very exciting time for membership.
Back in 2018, one of the big goals that came out of our association-wide strategic planning session was to have 80 per cent of all landscaping companies in Ontario as members of LO. A Landscape Ontario Membership committee was then formed to help define what membership means, how it benefits companies, and what the future membership would look like. Below is an overview of the new membership categories:
Individual Membership
Formerly the Horticultural membership, this category is for individuals (not companies) allied to our profession. They include municipal staff, golf course personnel, consultants, etc. In addition, all employees of every LO member company now also automatically become Individual Members.
Introductory Member
This new category is designed for businesses looking to get a taste of what Landscape Ontario has to offer. Introductory Member is a low cost, low barrier for a horticultural business to try out membership for one year. Companies wishing to utilize all of the membership benefits must join one of the other membership categories.
Current Active and Interim will eventually be phased into one of three new membership categories, each with its own level of requirements.
Member
The minimum one-year in business requirement for businesses to join has new been removed in order to help new companies survive in their most difficult years. Members will still be subject to the same accreditation process as Active members (job site photos or proof of education, references from two LO members, insurance and WSIB information etc.).
Professional Member
After being in business for at least two years, companies can submit an application to become a Professional Member. Companies must also be able to show proof of a health and safety plan, as well as at least eight hours of professional development in order to call themselves a Professional Member.
Certified Professional Member
Companies that have been an LO member for at least five consecutive years with at least 10 per cent of staff holding a professional certification or equivalent, plus provide proof of ongoing professional development and continuing education can reach this top-level category. The goal here is to also provide members with a strong base toward becoming a CNLA Landscape Industry Accredited Company. Learn more at cnla.ca/learn/landscape-company-accreditation.
Sole Proprietor Status
Over the years, many members have commented the categories did not reflect their business. Sole proprietors paid the same membership fee as a large company and were unable to utilize many of the benefits since they did not have a lot of staff. The Sole Proprietor Status is for a company with 1.5 full time (or equivalent) employees or less, which can then enjoy the benefits of a Member, Professional Member, or Certified Professional Member, depending on which category they qualify for.
Other membership types
Landscape Ontario will continue to offer complimentary memberships to students, teachers of horticultural programs, and members of the media. The supplier membership categories (Associate and Chapter Associate) will remain the same.
We still have some fine-tuning and details to work on, but we are looking forward to working closely with our sector groups and other partners to explore professional development opportunities and certifications which will be acceptable requirements for accreditation. These are big changes, and there will no doubt be some growing pains as we make this transition, but we believe these new membership categories will better reflect our association's commitment to professionalism and be more welcoming to new businesses.
I would like to give a special thank you to the membership committee of Lindsey Ross, Chris Muller, Jamie Riddell, Kelly Keates, Blake Tubby, and Brent Vanderkruk who all worked very hard to create a membership structure reflective of our current members, while also making effective changes to open our community to even more professionals.
---