October 15, 2015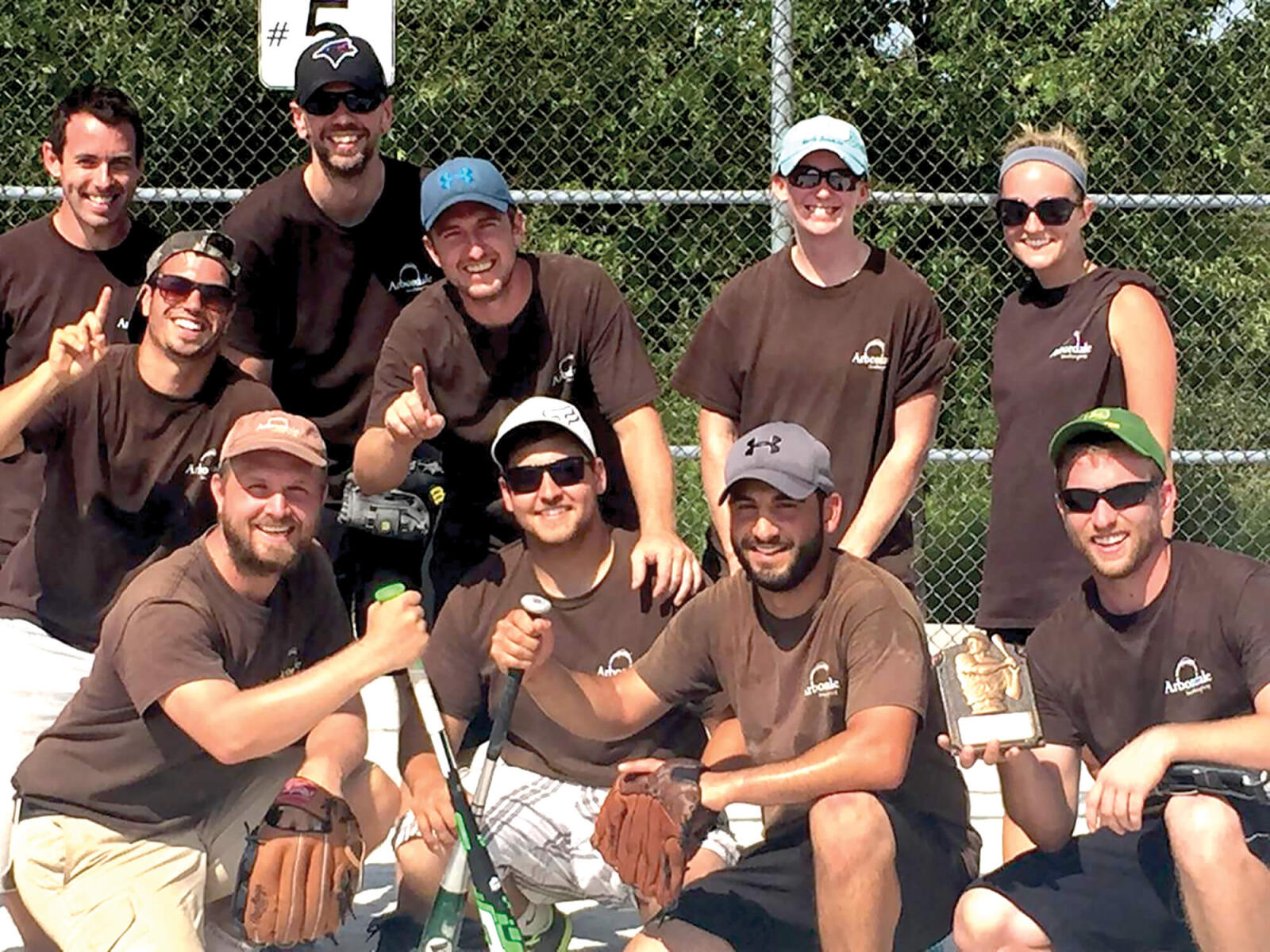 Arbordale wins Toronto baseball tournament
The annual baseball tournament has grown into one of the most popular summer events organized by the Toronto Chapter.

This year more teams than ever competed in the day-long event, held on Aug. 17 at Richmond Greens. Ten teams took part in the tournament, with Arbordale Landscaping defeating Sheridan Nurseries 13-12, to win the championship. Sheridan was the championship team in 2014.

Kingscape Hooligans from Kingscape Landscape Construction Group beat Best Way Stone 9-6 for third place.

The Toronto Chapter staged another great baseball tournament that featured great weather, lots of laughter, cheering and fun in the sun.

Teams taking part in the 2015 Toronto Chapter Baseball Tournament were Best Way Stone, Lawrence Park Complete Garden Care, Sheridan Nurseries, Legendary Landscape, Keep Off the Grass (Bradford Greenhouses Garden Gallery), Arbordale Landscaping, Kingscape Landscape Construction, Golden Mean Landscapes, TBG Landscape and Oriole Landscaping.