December 15, 2016
Apprenticeship Program needs your help
By J. Alex Gibson
LO Eastern Ontario Apprenticeship
Like all government initiatives, if participation dwindles, it has a negative impact on the program.
The Apprenticeship Program has been offered across Ontario for over four decades. Apprenticeship is a form of post-secondary education, like university or college, that provides hands-on trade specific knowledge. But there is a big difference between this program and conventional schooling; apprentices not only learn skills in the classroom, they receive wages from on-the-job training with their employer or sponsor. This method of training is beneficial for the employer, as staff learn and develop within the company and are on the job in peak season, rather than being in school. The in-class portions of the program are usually held in winter months, from January through the start of April (12 weeks total).
Over the last five years, the landscape profession has seen a drastic decline in the total number of candidates registering for the Apprenticeship Program. Candidates found the process difficult to navigate and time-consuming. This decline in participation is especially troubling, given with the massive increase in demand our sector faces for a skilled and trained workforce. Apprenticeship is the most cost-effective method of training employers and provides staff with a designation recognized across Canada. Recently, the Ontario Government designated two new colleges, Algonquin (Ottawa) and Loyalist (Belleville), to host apprenticeship training. Like all educational institutions, these colleges rely on registrations to remain viable and keep the program in operation. Across Ontario, there are five colleges that offer the Horticultural Technician Apprenticeship Program and it is important that every space gets filled.
Registration and participation in the Apprenticeship Program is now easier than ever. Landscape Ontario can help register and support employers and apprentices across the province. We have been successful helping companies who had previously tried to register apprentices and encountered difficulties. Over the last several months, registrations for the program have increased rapidly, some as much as 200 per cent.
As an employer or candidate, you really don't have anything to lose. The program has a number of financial incentives and benefits that reach beyond training and professional development. Let Landscape Ontario help register your staff today.
Need information? Want to register staff?
For information or to register for the Apprenticeship Program visit
horticulturetechnician.ca
, contact Alex Gibson at 613-809-5093 or
apprenticeship@landscapeontario.com
. Let us help you train and develop your staff!
---
Meet the apprentices
Meet some of the current registered apprentices in the Horticultural Technician Program.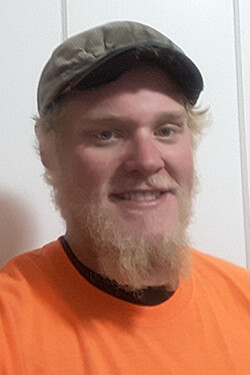 Alex Sills
Alex Sills has spent two years in the landscaping profession and has a High School Diploma.
What were your top three reasons for registering in the Apprenticeship Program?
Expand my knowledge and skills for use in the workplace.
Connect with other professionals in my chosen career path.
Gain trade certification while still being able to work.
What interests you about the landscape profession?
The chance to do something new and creative on a regular basis. Also, being challenged with new experiences and the opportunity to work outside everyday.
What would you say to an apprentice who might be thinking about registering?
It's almost too easy to sign-up and get started. Plus, it's a growing field with lots of opportunities.
---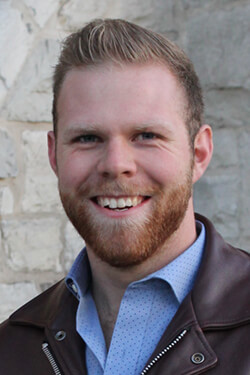 Andrew Keevill
Andrew Keevill had previously graduated with a University Degree from Queens University and has now spent four years in the landscaping profession.
What were your top three reasons for registering in the Apprenticeship Program?
To gain more skills to make myself more marketable.
To add credibility to my experience.
Something to do in the winter months.
What interests you about the landscape profession?
I love the diversity of the job; one day we could be building a boulder wall and the next day planting a group of trees.
What would you say to an apprentice who might be thinking about registering?
It is a great way to ensure an active lifestyle (easier than making yourself go to the gym everyday). And the skills are transferable, so you have a certain level of job security.