March 15, 2020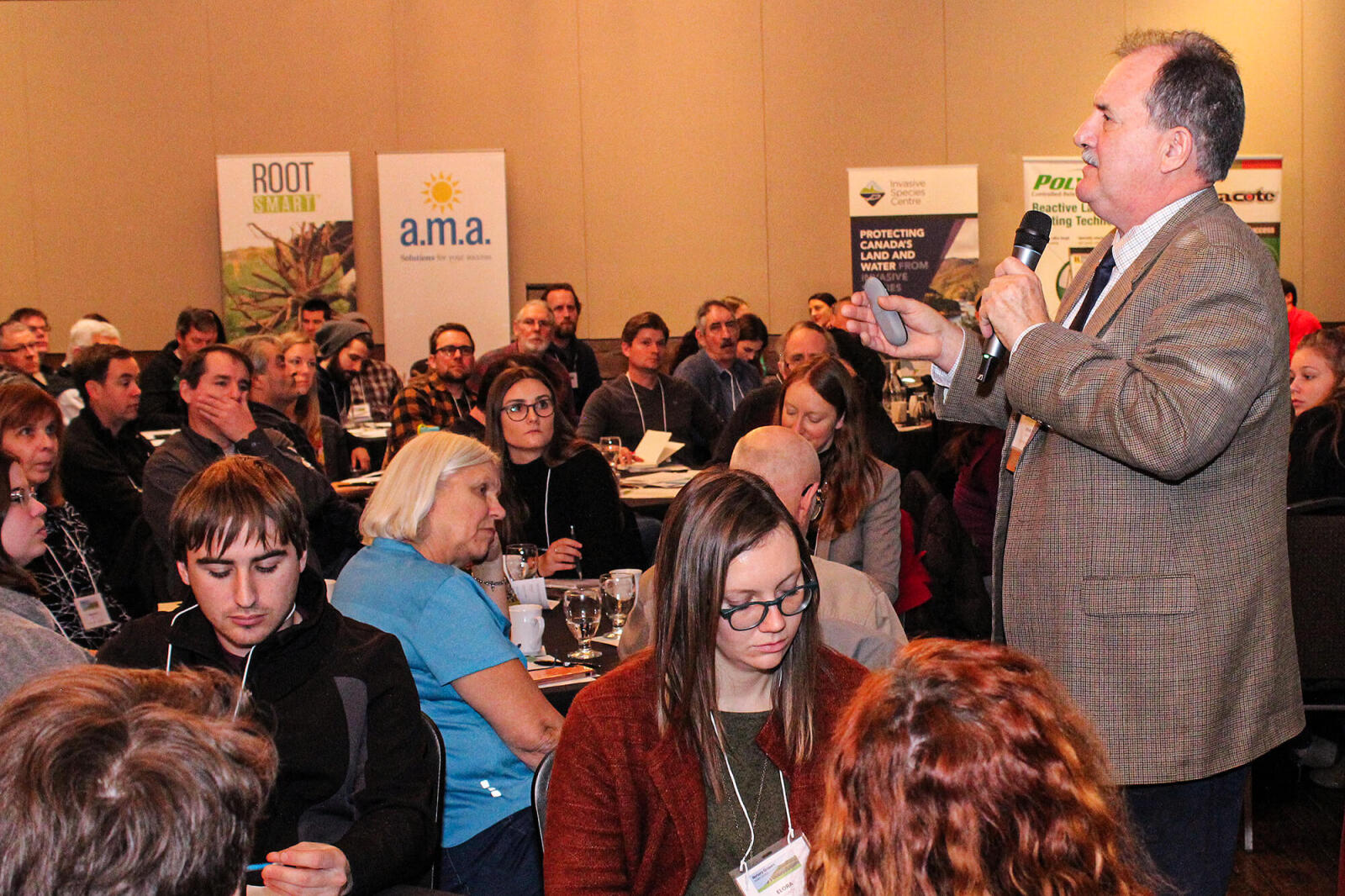 Annual Growers Short Course provides wealth of information and ideas
Over 200 growers gathered at the Royal Botanical Gardens (RBG) in Burlington, Ont., on Feb. 5 for the annual Nursery Growers Short Course. Hosted by Landscape Ontario's Growers Sector Group, the event provides many educational and networking opportunities, as well as updates from various research projects and from the Ontario Ministry of Agriculture, Food and Rural Affairs (OMAFRA).
Jennifer Llewellyn, OMAFRA Nursery and Landscape Specialist, led off the event with updates on several pesticides and herbicides, as well as oak wilt, box tree moth and hemlock woolly adelgrid. Llewellyn also presented a video showing several students analyzing nursery grower websites, offering a unique perspective on what younger generations are attracted to online.
Speakers throughout the day included: Sylvia Greifenhagen, Ontario Ministry of Natural Resources and Forestry, results from an oak wilt vector survey; Darrell Bley, Niagara Parks, pruning for structure and beauty; student forum, nursery crop research; Brian Decker, Decker Nursery, efficiency in nursery production and marketing trends and sales strategies; Mackenzie DiGasparro, spotted lattern fly; Glen Lumis, University of Guelph, root flares; Sean Fox, University of Guelph, amelanchier; Nick Winkelmolen, innovations from Germany; and Darby McGrath, Vineland Research and Innovation Centre, improving soil health in the nursery.
Capping off the day was the popular "grower's good idea" session where individual growers share homegrown innovations or solutions to common production practices in unique situations. This year's ideas included: John Morse of Verbinenn's Nursery with a tool to help wrap trees, Paul Rapai of Fox Hollow Farms with site maps, John Vandenberg of Kobes Nursery with a safety when working at heights solution, and Jeff MacDonald of Clearview Nursery with a cold storage solution. The winner, by way of an audience vote, was Bill Beni of Environs Nursery with unique equipment designs.
For more information on the LO Growers Sector group, visit
HortTrades.com/growers-group
.