November 2, 2020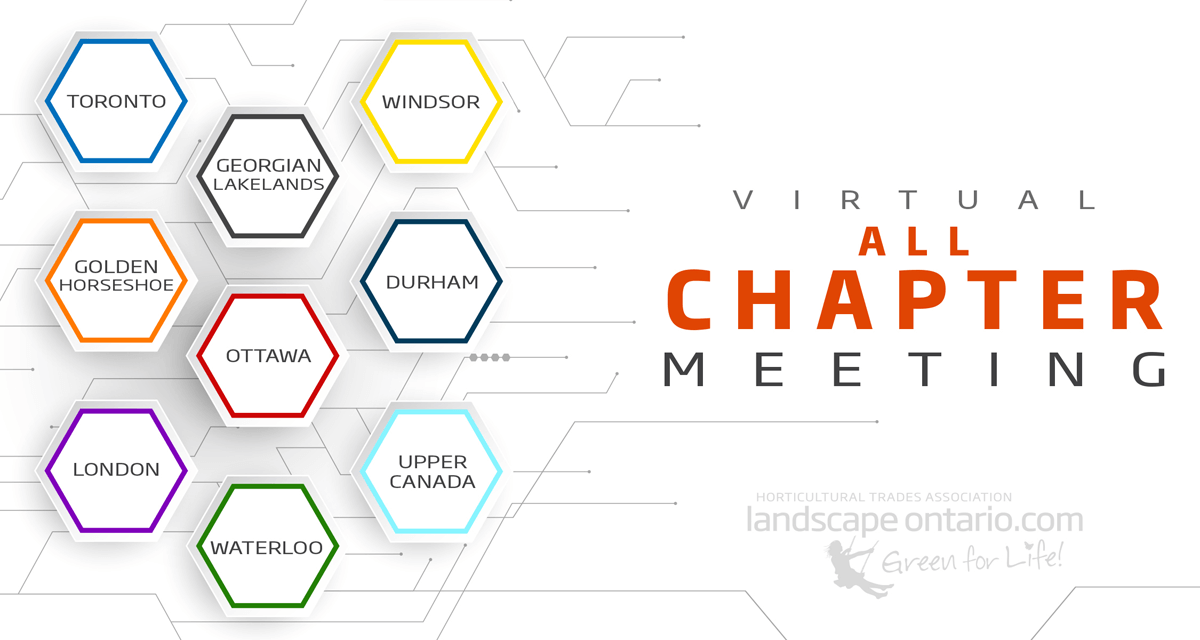 All-Chapter Virtual Meeting
November 17, 2020
4:00 p.m. to 6:00 p.m.
Landscape Ontario's Membership Services Team are proud top present the first-ever All-Chapter Meeting.
This free live and interactive event held via Zoom will feature interesting and informative guest speakers and nine breakout rooms where you can continue the discussions with other members from within your own chapter, or from another chapter. The choice is yours!
Watch the Replay
Sessions include:
Implementing the Design
Nick McCullough, McCullough's Landscape & Nursery
As a grower, designer and installer, McCullough's Landscape & Nursery in central Ohio has the benefit of seeing projects through from inception to maintenance. Owner and lead designer Nick McCullough will share how this process leads to exceptional end results. From growing the plants, to design and ongoing maintenance, he'll share how collaboration with the homeowners is key at each and every step.
WSIB Health & Safety Excellence
In this 25 minute
session,
Vanessa Blount and Diana Rea from WSIB will help you to learn about this unique opportunity for Landscape Ontario members, including:
How the program is flexible and meets businesses where they are on their health and safety journey.
The 36 health and safety topics offered to help build a comprehensive health and safety program aligned with Ministry of Labour, Training and Skills Development accreditation standards.
How the program helps you build and measure improvement to a culture of health and safety within your workplace
Supports for pandemic readiness and recovery to address immediate priorities, safely maintain operations and ensure a sustainable and resilient businesses
How you can earn rebates on WSIB premiums with a minimum of $1,000 per topic, as well as digital recognition badges.
Landscape Ontario members' successes from participating in the Excellence program.
Meet our presenters: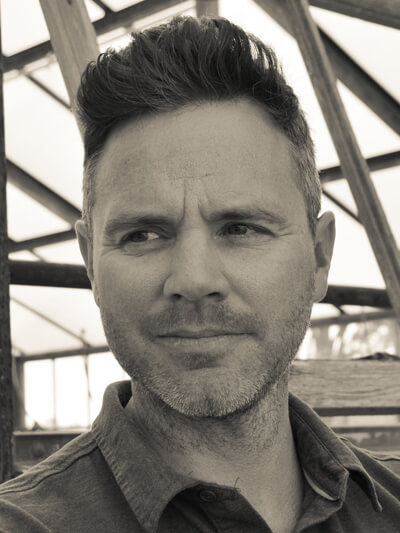 Nick McCullough is an APLD-certified designer who has won numerous awards including Young Professional of the Year from the Perennial Plant Association and Ohio Nursery and Landscape Association. He was recently named to the 2019 Class of 40 Under 40 by Greenhouse Production New. A self-described "plant nerd," he is passionate about perennials and has a masterful understanding of how plants thrive in the Midwestern climate. This love of cultivating extends to their private nursery where unique perennials, annuals, specimen trees and hedges are grown for use in his designs.

His social media presence of over 3 million Pinterest followers makes him a standout in the industry, and a sought-after public speaker. Author of the Thinking Outside the Boxwood blog, Nick has also been a featured writer for publications such as Garden Design magazine, Fine Gardening and featured in the Washington Post. Additionally, In 2019 Nick was the featured guest designer at the Philadelphia Flower Show.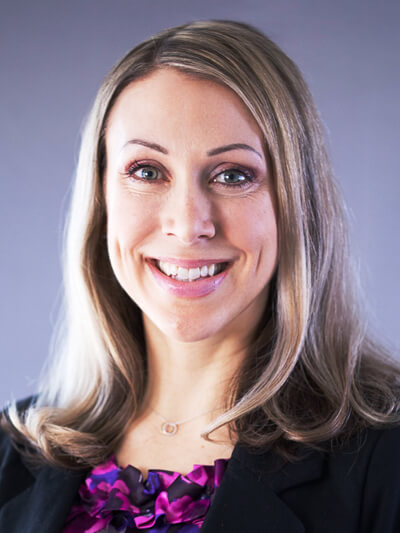 Diana Rea is the Stakeholder Engagement Lead for the WSIB, Diana partners with industry associations and other key stakeholders to advance WSIB's strategic goal of making Ontario healthier and safer. Prior to this role, Diana managed the team that designed the new Health and Safety Excellence program in collaboration with WSIB's network of approved providers. Diana also formerly worked at the Ministry of Labour's Prevention Office developing and implementing a system wide OHS strategy for the province.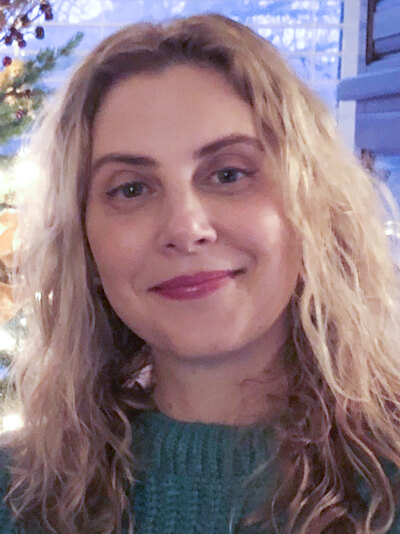 Vanessa Blount is a Program Management Consultant for the WSIB. Vanessa has a BSc in Biology from Western University and graduated with an MSc in Epidemiology from the University of Toronto in 2001. As a new member of the Stakeholder Engagement team she is especially excited about the innovate Health and Safety Program created by WSIB. Before joining Workplace Health and Safety Services, Vanessa focused her last 20 years in the healthcare sector where she led program development, quality improvement and performance measurement in private, government, non-profit and charitable organizations.