December 11, 2020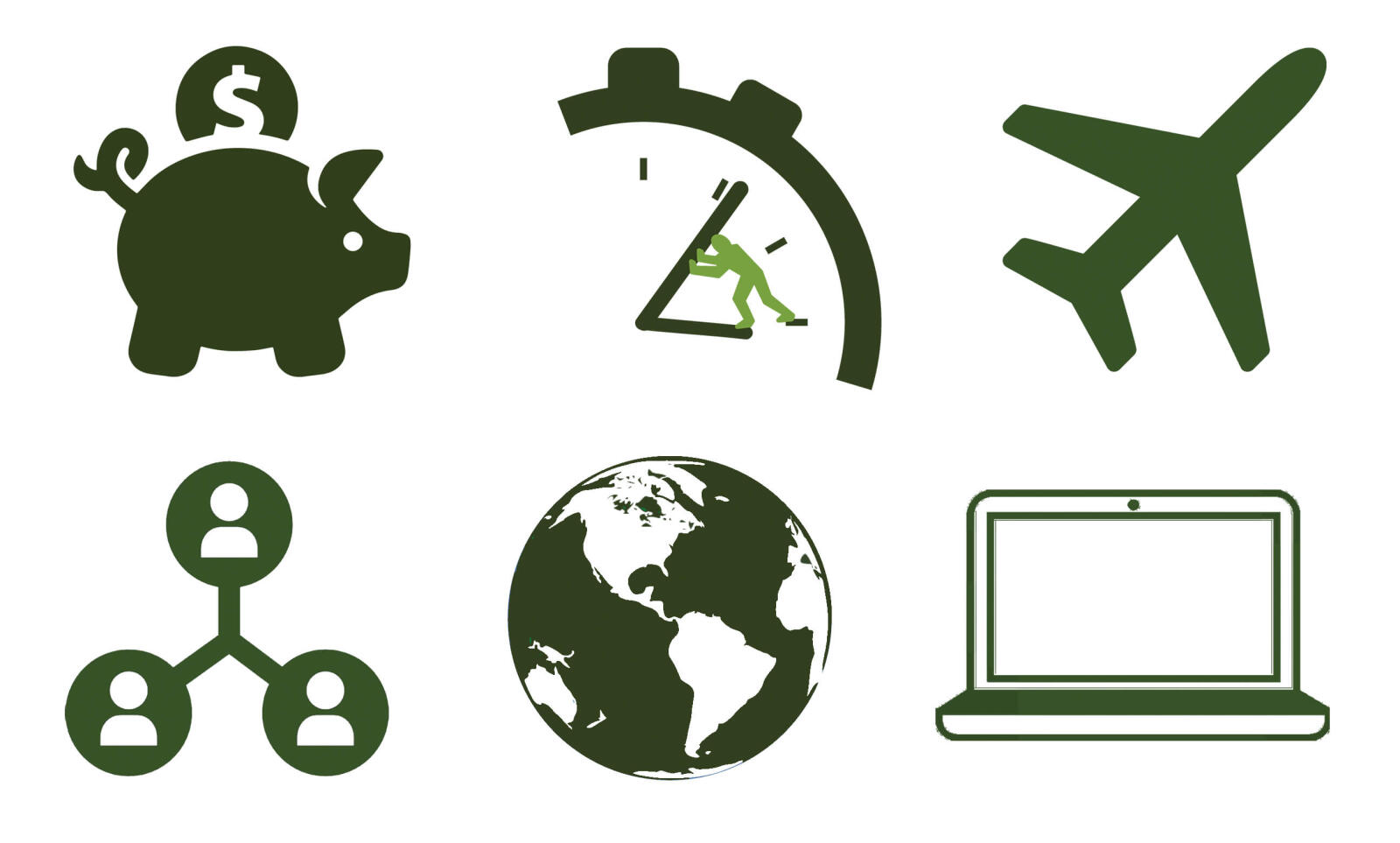 Advantages of a virtual marketplace
Congress, Landscape Ontario's annual trade show and conference has moved to a virtual marketplace format for 2021. Organizers of Congress Connect investigated many different formats to find one that was right for the profession. While both in-person and virtual events have their own sets of pros and cons, one thing is certain, there are many benefits to a virtual platform.
Save money
Most people who visit the in-person Congress trade show for the first time are amazed at just how well the show looks. This is primarily due to the hard work, time and money exhibitors invest into their booths. Booths are a reflection of each company and Congress exhibitors are clearly committed to quality products and customer service.
Even if you have an existing booth, with a virtual show, there's no labour required to pack it up, no transportation costs to get those materials to the exhibit hall, and no fees for carpet, electrical, internet access, A/V equipment rental, booth cleaning, or to hang a banner. Of course, there's also less labour costs to set up and dismantle your booth, plus having to once again transport it back to the shop or office.
No time constraints
Like everything else in cyberspace, a virtual trade show or conference does not simply disappear once it's over. Participants in Congress Connect will have access to the new products, free demos, exhibitors, videos, lectures, keynote speakers, and more for an entire year. With a virtual format, exhibitors who typically only had time to meet with clients in their booth could potentially access the full conference program at their own pace throughout the rest of the year. The same goes for attendees. How many times have you had to choose between two sessions that were taking place at the same time? Now, you actually get access to the entire conference, not just the sessions you were physically able to attend over the conference days. That's better value for your money and its more convenient.
Travel and accommodations
Not only will you save on the travel required to set up and dismantle your booth, you also won't need to fight traffic to attend a virtual trade show from the comfort of your own home. That alone is a huge benefit. You'll save travel time and money, plus the costs that come with having to put yourself and other members of your team up in a hotel for a few days. You'll also save money on meals. Since you won't be able to take clients out for dinner this year, why not invest some of the savings to send out gift baskets?
With the travel, accommodation and food savings, you also allocate some funds to purchase conference passes for team members to give them the opportunity to add new skills and ideas from industry experts from around the world.
Connect with the right people
With a virtual marketplace, you can still interact with people face-to-face. We've all been connecting via Zoom, Facetime and other video conferencing tools for the better part of 2020. We've been texting and chatting via our smartphones for years, and use online chat to solve technical issues, ask questions and get customer service. While it can't replace the real thing, it's pretty darn close. And with the ability to schedule meetings and access contact information, you'll have an instant record of quality leads you can follow up on immediately. At a live event, maybe the sales rep you usually connect with was not working that day of the show, or was too busy with another person to talk with you. At a virtual marketplace you can schedule meetings or connect with that person a day, a week, or even months later.
Exposure to a much larger market
Any trade show is only as good as the quality of the people who attend. If 50,000 people walk the aisles, but only 10,000 are a part of the industry, then you actually have to spend what little time you have weeding out the quality leads and serious buyers from the tire kickers. A virtual marketplace is also not limited to the people who battle traffic to walk the aisles. You can now connect with potential customers, distributors and suppliers from across the country, and even around the world.
Let technology work for you
With a handy search function at your fingertips, a virtual marketplace allows you to simply enter all or part of a company name, or refine a product search based on your own individual needs. No more walking bus aisles to find a particular exhibitor, only to find you walked right passed them because there was so much congestion.
Help at your fingertips
A good virtual platform comes with help to support you along the way — and it's even easier to access than a live event. How many times have you been directed to the show office, then to the registration desk, or been given directions to something at the opposite end of the exhibit hall. Congress Connect includes real, knowledgeable people just waiting to help you at the click of a button. These experts have been through this before and may even understand what you are trying to accomplish even before you do.
While any new experience can be a little overwhelming, think back to the first time you attended a live trade show. Chances are you were overwhelmed and not really knowing what to expect back then. The same goes for a virtual marketplace. While they are new to many of us, the tools and technology used have been a part of our business and person lives for years. Keep an open mind, take things one at a time, and ask for help when you need it.
For more information on Congress Connect and the Congress Conference, visit
LOcongress.com
.