January 15, 2018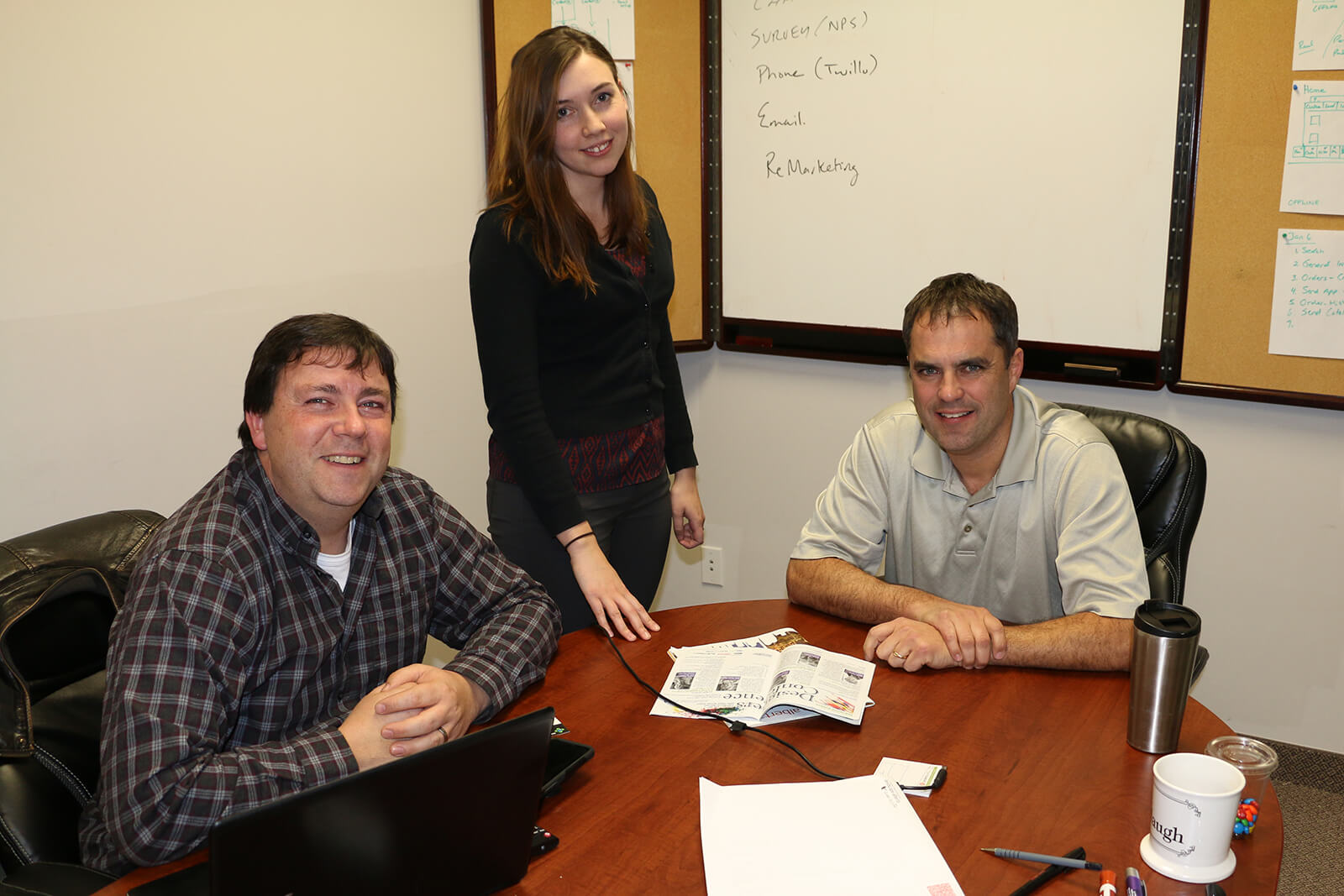 Adapting to change is the theme of Warren Patterson's presidency
The 30th elected president of Landscape Ontario, Warren Patterson says anyone who knows him in life knows he is never satisfied with the status quo.
Now serving the first of his two-year term as president, Patterson and his wife Heather are also owners of Barrie Garden Centre in Barrie, Ont.
Patterson likes to believe that everything can be improved in life. "I've always had the ability to make improvements on anything I am working on. That's what I love about what I am doing in life: there is a better way in the garden centre to receive product or display product or treat your staff," Patterson explains.
A life-changing moment
The Pattersons were not always in the business of selling plants. Warren clearly remembers the day: October 31, 2000, when he realized his life needed a change. He was away from his family on business, and during a phone call to his wife at home, he realized he was missing his son's first Halloween. Soon after, the couple decided to build and open a garden centre in Barrie.
With the idea of a garden centre in his mind, Patterson credits Paul Olsen, a past president of LO and owner of Brookdale Treeland Nurseries in Schomberg, Ont. with having a "huge influence on him." Olsen offered great advice, which Patterson continues to ask for to this day.
"When I opened my garden centre, I immediately joined Landscape Ontario because I recognize the value of being part of something bigger than what you are in life," Patterson says.
Tap someone on the shoulder
After being a member of LO for a year, Patterson credits Georgian Lakelands Chapter president Earl Graham with getting him involved in the association.
"Earl Graham tapped me on the shoulder and said 'do you want to come out to a chapter meeting? It's at the local golf course'" and from that time on, I got involved. I truly believe that I get more out of the association than what I give — and that's the value. Everytime you go to an event or a meeting, you are discussing issues that are common to you and to others and together you are sharing what your insights and your solutions are."
"It's through that sharing, you not only become a better person, you are just a better business person. The world is too big to take it on by yourself, so when you are part of a community like LO, you are actually bigger than what you are at times."
Patterson says he then got involved with LO's Provincial Board of Directors because he enjoyed making decisions on the issues brought to the board level.
Another tap on the shoulder then got Warren involved at the executive board level. "I think those taps on the shoulder are really instrumental in the success of this association and everybody needs to tap somebody else to either bring them on as a member or to move them into being an engaged member right through to a committee or the executive. You can always do something to contribute."
Through his involvement with LO at the board level for almost 10 years, Patterson says the level of respect in the room is always high. "The board understands their role and the staff understands their role, and that is something I have always admired – that an association this big is so functional," he says.
Patterson appreciates the groundwork set out by LO's founders. "I have also come to really appreciate how the founders and leadership of LO, 10, 20, 30 years ago, their decisions have had such a significant impact on the future of LO and we are now starting to see that."
"There is no association that I know of, and there are probably only a few in the world, that have the asset value that LO does. And that's hats off to those people who made the decisions before me many years ago," Patterson says.
Role as president
Patterson says his role as president is to communicate to the members, the executive, provincial board, sectors and chapters what it is that LO represents and what it is working on and to make sure those priorities are truly what the members, chapters and sectors really want.
Citing the recent increase to minimum wage as one of the biggest challenges facing the profession, Patterson is looking forward to finding ways to help members improve upon and adapt to those changes and to the ones to follow. In fact, he's made it the focus of his term as LO president.
The challenges ahead
Patterson says having to adapt to changes is clearly one of the biggest challenges he faces as a business owner.
"Whether its labour or transportation laws, every month, I am affected by some government body. How do I make sure my business is still profitable because of that compliance?"
Patterson says businesses and the association need to adapt to the significant change in how government is now operating in society and the influence they have on businesses.
"The changes government are requesting of businesses are more and more and more, and as businesses and as an association we have to adapt just as quickly."