February 15, 2014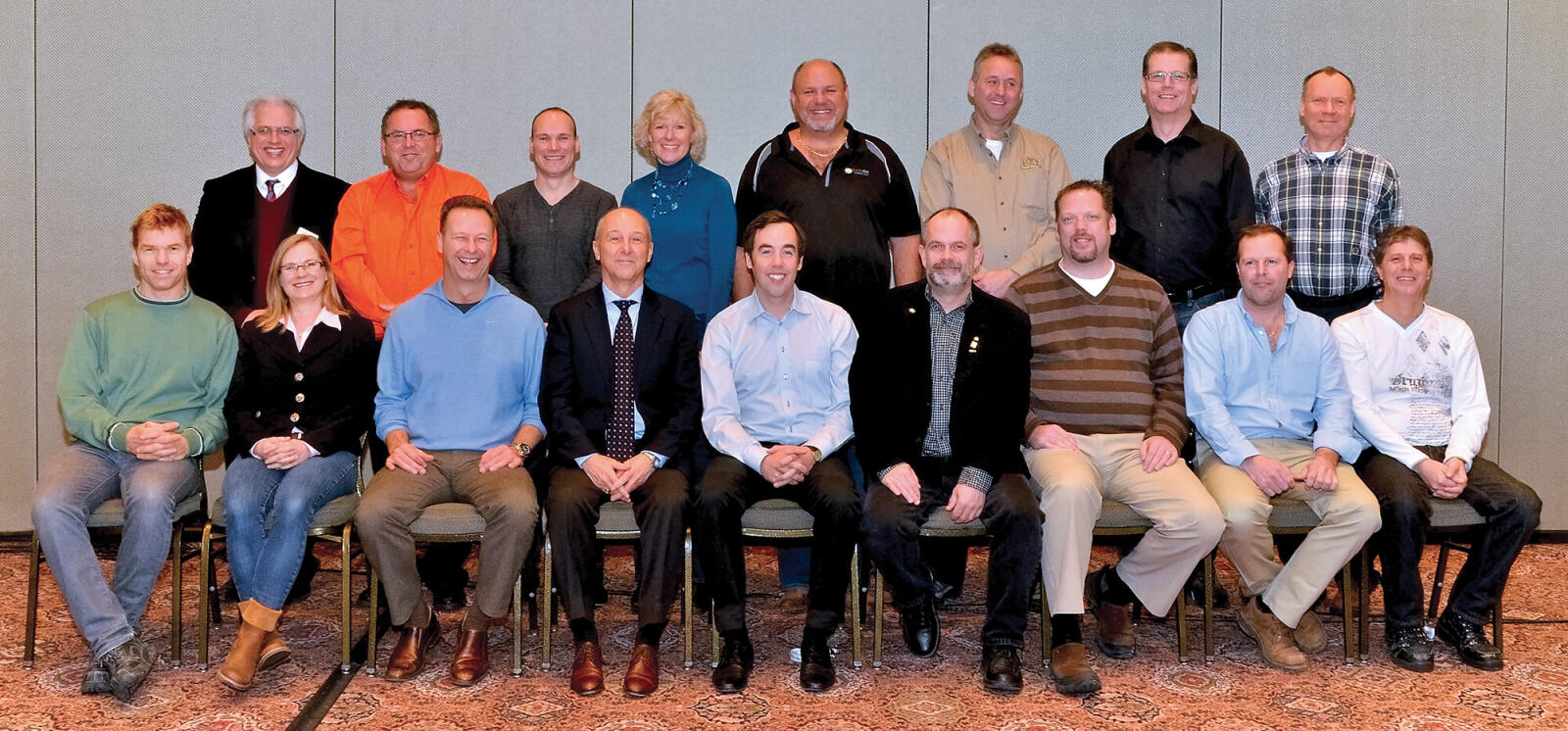 Achievement and leadership themes of AGM
Landscape Ontario's Annual General Meeting, held on Jan. 8 at Congress, was once again well attended — a testament to members' outstanding commitment and involvement.

This meeting marked a transition in LO's leadership, as president Phil Charal stepped down, and Dave Braun assumed his responsibility. The association's Executive Board for 2014 is Dave Wright, Treasurer; Paul Brydges, Second Vice President; Warren Patterson, First Vice President; Phil Charal, Past President and Dave Braun, President.

Phil Charal passed Landscape Ontario's gavel on to Dave Braun, and credited success achieved during his term to fellow volunteers, chapters, Executive Committee members, LO's Provincial Board, Executive Director and staff.

In his acceptance remarks, Braun took special note of appreciation owed to Charal as well as to Tom Intven, who left his Past President post and stepped off the Board. Braun told members that his initial motivation for accepting leadership responsibility was the chance to serve with Intven, to watch and to learn. Braun chose Growing Together as the theme for his presidency.

Participants selected Gregg Salivan and Tim Kraemer to serve on the Provincial Board as Members at Large for 2014.