March 15, 2020
A little bit of sharing can go a long way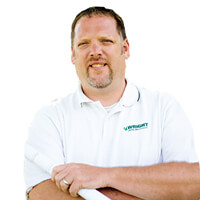 Last month, I was invited to, and attended our Ottawa Chapter's GreenTrade Expo and Awards of Distinction events. I was impressed with the level of professionalism shown by the chapter in putting everything together. It was on par with our Congress Trade Show and Conference that gathers industry folk from across Canada and the U.S.
Every exhibitor I spoke to said that it was as good, if not better, than Congress with regards to quality sales leads.
The evening awards presentation was well put together and made much more special with peers presenting awards to other peers. Chapter president Steve Neumann received the Joan Johnston Community Leadership Award for his outstanding commitment and quiet leadership to both the chapter and his Algonquin College students. The Best Employer Award once again went to Ed Hansen, of Hansen Lawn and Garden, another exceptional individual. My experience in Ottawa showed me how strong that chapter really is, and how dedicated their volunteers are.
And now it's already March! By now, members have gone over their budgets for the season ahead, ordered equipment that is needed for spring, and hiring is in full-swing. The wait is on. It's too early for construction and maintenance, but not enough snow to keep the current crews busy. The balancing act begins.
It's the time of year to keep employees interested with home and garden shows and small shop projects, while trying to manage the non-billable hours. Companies that have that balance figured out fall into another category altogether, while those of us still trying to figure out the right mix fall into just the "good" category. What will it take to move us from good to "great"? Bold ideas, innovation, forward thinking, leadership.
I have found that sharing the company financials with employees helps them to understand the ups and downs of the company experiences. It helps to pull us together (in times of need and when we are too busy for it to be on our minds). If you get a chance, I highly recommend reading, The Great Game of Business, by Jack Stack. It is a great story and a textbook about sharing the numbers with employees. You may not agree with sharing everything, but an employee that knows what is going on financially, can help pull things in the right direction.
Good luck preparing for spring. I challenge you to be more open with your employees in order for them to help you to move things forward.
---